Amalgam Fillings vs Composite
Understanding Your Choices
You probably know you need a filling after decay is removed but not so much about the different materials available.
Both amalgam and composite fillings can be used to restore your tooth
, protecting it from further damage and decay by closing spaces that are left behind after the tooth has been treated.
Composite fillings
 have become an 
effective and more aesthetic solution
 for restoring teeth. However, in some case, 
amalgam
 may be recommended to 
provide the necessary strength to withstand greater force
.
So are they really that different?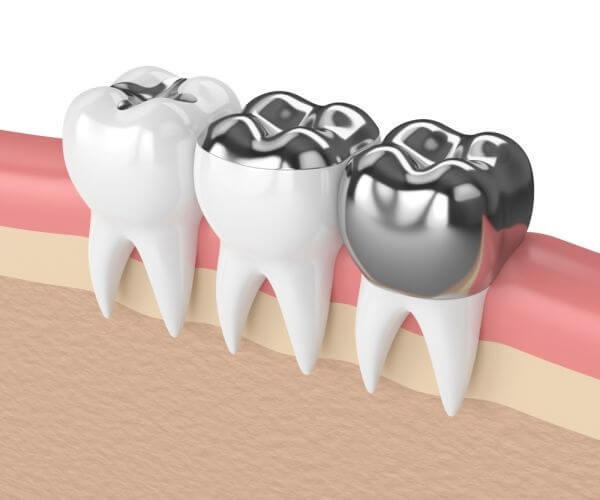 The Greatest Difference Between These Materials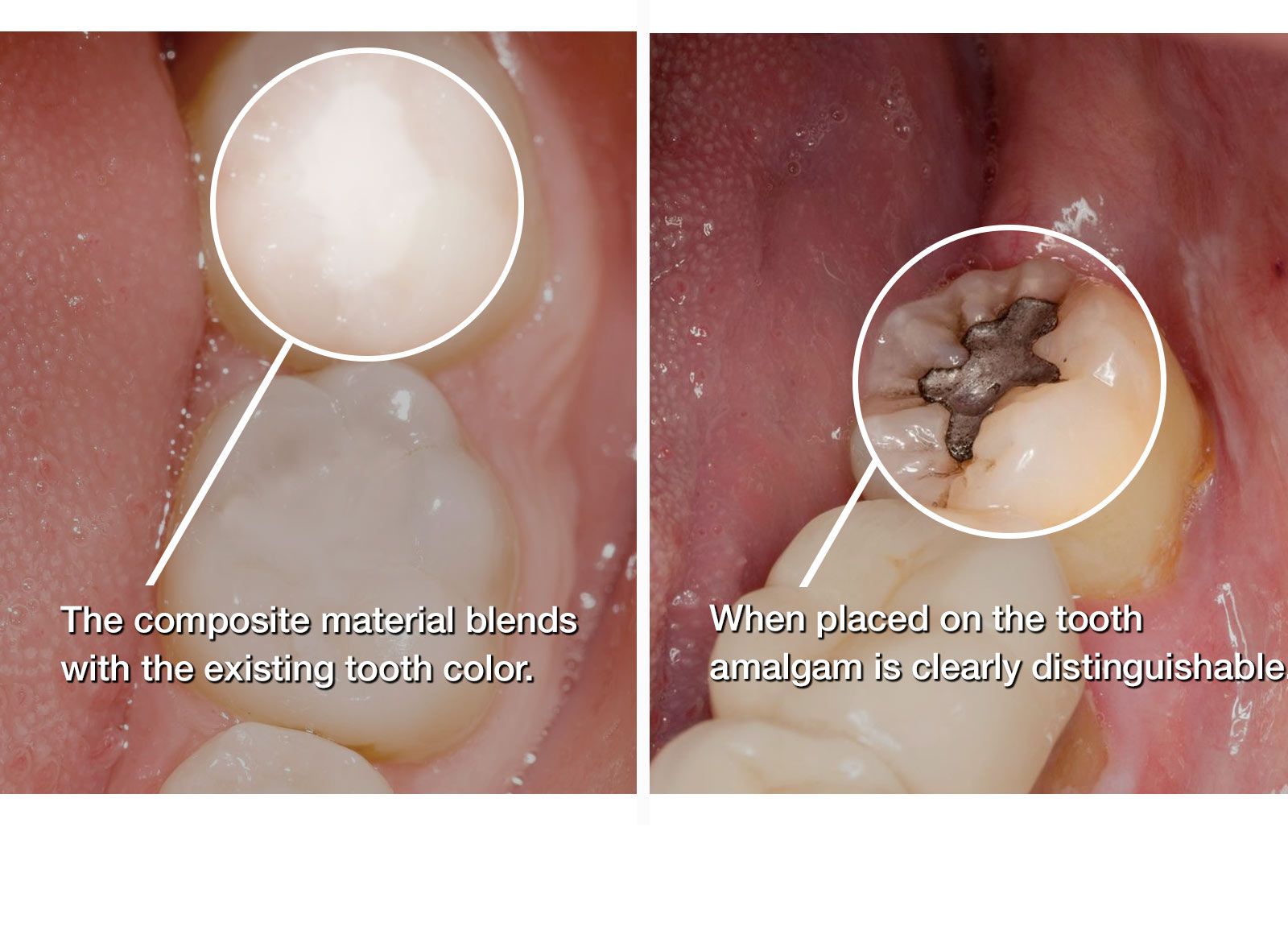 So what else do I need to know to make my decision?
BETWEEN AMALGAM & COMPOSITE FILLINGS
These treatments can offer many of the same benefits when it comes to your oral health…
Both Amalgam & Composite Fillings
ARE SAFE & RELIABLE SOLUTIONS
Many scientific organizations, including the American Academy of Pediatrics and the American Dental Association, agree that amalgam is a safe dental filling material.
Just how common are dental fillings?
Millions of Patients Successfully
REPAIR THEIR TEETH WITH FILLINGS EACH YEAR

Over 100 million amalgam fillings are placed each year and composite fillings continue to grow in popularity. While there has been debate as to which has a higher survival rate, it has been found that both have a 10-year success rate of nearly 80 percent.
Like any procedure, there are pros and cons for each type of filling…
Considering the Pros & Cons
| | Composite Fillings | Amalgam Fillings |
| --- | --- | --- |
| Safe dental material that can replace the decayed portion of tooth | | |
| Protect both anterior and posterior teeth | | |
| | | |
| Withstand exceptional force caused by teeth grinding or TMJ disorder | | |
| | Composite Fillings | Amalgam Fillings |
| --- | --- | --- |
| Safe dental material that can replace the decayed portion of tooth | | |
| Protect both anterior and posterior teeth | | |
| | | |
| Withstand exceptional force caused by teeth grinding or TMJ disorder | | |
Is A Filling My Only Choice?
Typically, the type of restoration recommended to fix your tooth will depend on the 
extent of decay
. If you have more extensive damage, you may need an 
inlay or onlay
 or a 
dental crown
.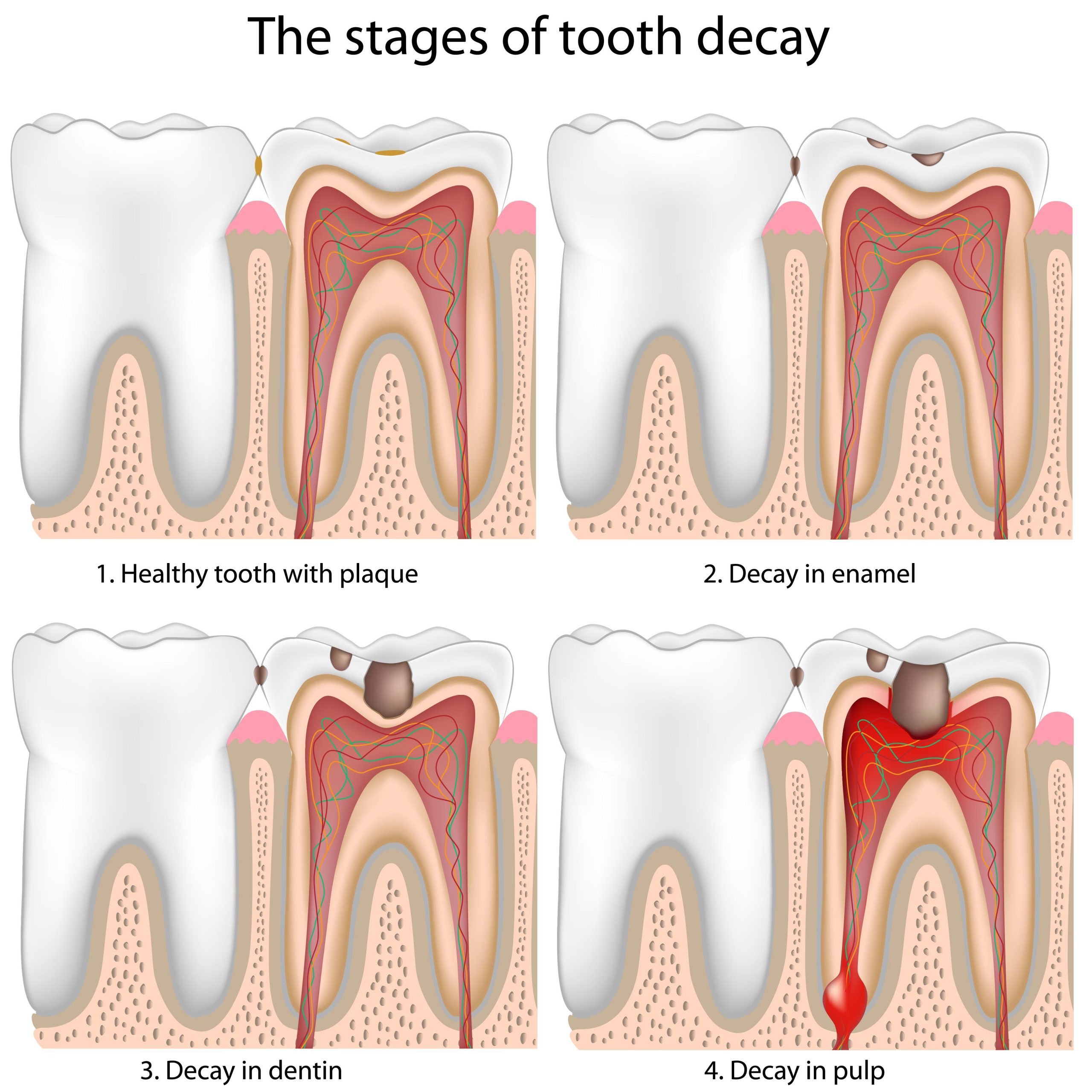 Choosing the Best Solution for Your Smile
While composite fillings have grown in popularity due to their more complimentary appearance, amalgam fillings have been trusted for decades. When making your decision, consider these factors:
Your doctor can provide their recommendation based on your goals and needs during your 
consultation
.
Cary Prosthodontics was founded in 1991 to provide the finest care to residents of Cary, Raleigh, Apex, Holly Springs, Fuquay-Varina, Morrisville, and surrounding areas. Our compassionate and caring prosthodontists are members of a number of professional associations, including:
American College of Prosthodontics (ACP)
Academy of Osseointegration (AO)
International Team for Implantology (ITI)
For more information about 
our services
, contact our practice 
online
 or 
call (919) 858-8193
 to speak to a member of our team today.
Visit Our Top-Rated Office
Are you looking for a dental practice you can trust to provide high-quality care? Our office is regularly rated five stars for the professional and friendly care we provide to our patients. To meet with one of our dentists and start your dental crown process, fill out our online form to request your consultation. You can also contact us by calling our office, serving Cary and Raleigh, NC, at: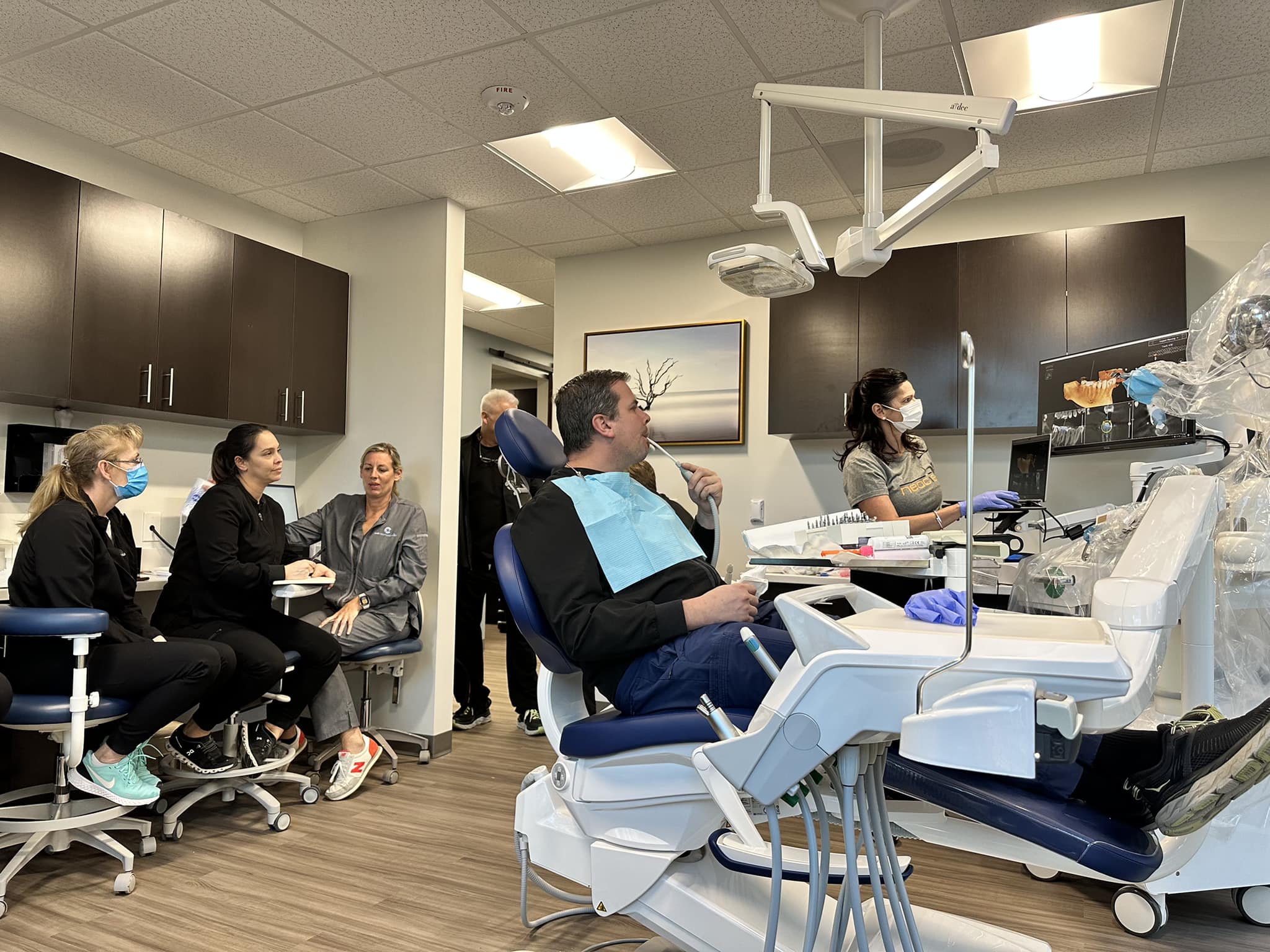 The Proof is in Our patients
Staff is professional but caring, more so than other medical offices I've been to. When you walk in they actually greet you by name. They remember details of your previous visits, which speaks to a great office staff. And Dr. Lim does his best to see that you have a good outcome. Thanks to all!
Was treated with so much respect from the Dr. and staff. I'm a very nervous person when it comes to having dental work done I can't help it, but they made feel so comfortable so easy to explain to let them know why I was there. I couldn't wait to tell my family and friends. Thanks
Yet again, an EXCELLENT visit with Dr Koffard. The staff are so thoughtful and welcoming, professional and knowledgeable and I really appreciate the lightness of the spirit in the entire office; not to mention Dr Koffards' effervescent nature. Thank you again for taking such good care of me. Oh! And congratulations on the new, roomy office space! It's beautiful!
My doctor and the nurse were absolutely amazing . i have bad anxiety when it comes to mouth operations and they walked me through every step, everything was super quick and easy. I wish there was another way to thank the ladies who worked on me bc i have never been so comfortable.
Tuesday
7:30 AM - 3:30 PM
Wednesday
7:30 AM - 3:30 PM
Thursday
7:30 AM - 3:30 PM