Untreated decayed, damaged, or missing teeth can unravel your oral health, opening the door to even more problems.
The doctors at Cary Prosthodontics in Cary, NC, are uniquely suited to find the best solution for your situation and budget.
Our cosmetic and restorative dentistry expertise allows us to deliver lifelike, natural-looking restorations and a beautiful smile.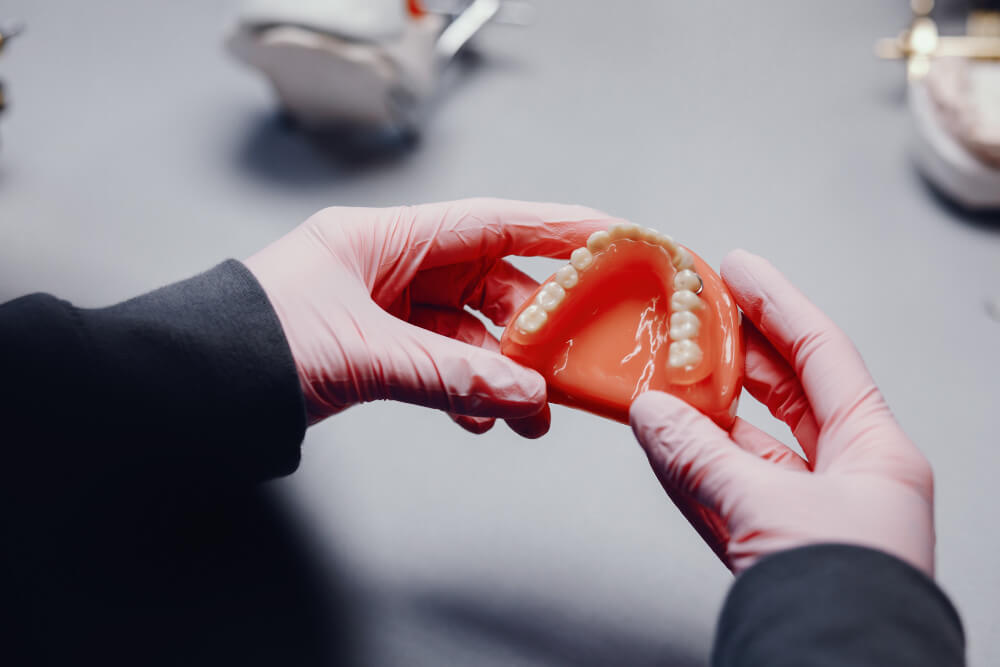 WITH OUR ADVANCED RESTORATIVE DENTISTRY SERVICES
Restorative dentistry includes all the ways dental professionals restore the structure and functionality of teeth. Unlike dentists who concentrate on basic preventative and general dental care, prosthodontists receive three years of advanced restorative training and develop a portfolio of skills to treat damaged teeth. With this extensive training, the board-certified and fellowship-trained doctors at 
Cary Prosthodontics
 are able to apply their broader understanding of cosmetic and restorative dentistry to create personalized solutions.
FOR DENTAL CARE IN CARY AND RALEIGH, NC
We take advantage of digital processes to streamline time-consuming steps while enhancing the precision and effectiveness of dental care. Our 
sophisticated scanning devices
 precisely capture your mouth, allowing us to design beautiful custom restorations that fit comfortably. We can create many of these restorations in-house while you wait, using a 
sophisticated milling system
 that produces durable, lifelike restorations that you could mistake for natural teeth.
State-of-the-Art Technology
Cary Prosthodontics
 has some of the most 
advanced dental technology
 in Cary and Raleigh, NC. Our sophisticated diagnostic tools allow us to discover problems earlier so patients can avoid more costly treatments in the future. Not only do we strive to be at the cutting edge, but sometimes, we are the cutting edge. For example, 
Dr. Brandon Kofford's
 unique trademarked system, the Smart Denture Protocol, offers denture wearers better and faster outcomes.
Our prosthodontists specialize in restoring and replacing damaged or lost teeth. With their broad expertise and years of hands-on restorative care, Drs. 
Brandon Kofford
 and 
Kevin Lim
 can treat nearly every dental problem that comes through their door with skill and compassion. By using the right materials and minimally invasive techniques, they not only fix the problem but also enhance your smile's function and longevity.
Highly Trained Prosthodontists
Dr. Kofford
 is a board-certified prosthodontist and served as director of prosthodontics at an airbase in England. 
Dr. Lim
 is a prosthodontist with a fellowship in oral implantology. He also served as a full-time clinical assistant professor in the prosthodontic section of the Division of Comprehensive Oral Health at the University of North Carolina Adams School of Dentistry in Chapel Hill.
MAKE DENTAL CARE AFFORDABLE
Most restorative treatments are at least partially covered by dental insurance; however, 
dental implants
 are a special case. While implant-supported 
crowns
, 
bridges
, and 
dentures
 typically receive coverage, implant posts do not. The administrative team at our Cary, NC, office will gladly file your insurance claim on your behalf and work with your provider to help you get the most from your plan. You may come to us without a comprehensive dental insurance plan, but we don't want this to stand in the way of your treatment. If you are uninsured or paying out-of-pocket, you can secure financing through a number of third-party lenders. We work with 
CareCredit®
, LendingClub, and GreenSky®, companies that offer loans with generous interest rates and low monthly payments.
Visit Our Top-Rated Office
Are you looking for a dental practice you can trust to provide high-quality care? Our office is regularly rated five stars for the professional and friendly care we provide to our patients. To meet with one of our dentists and start your dental crown process, fill out our online form to request your consultation. You can also contact us by calling our office, serving Cary and Raleigh, NC, at: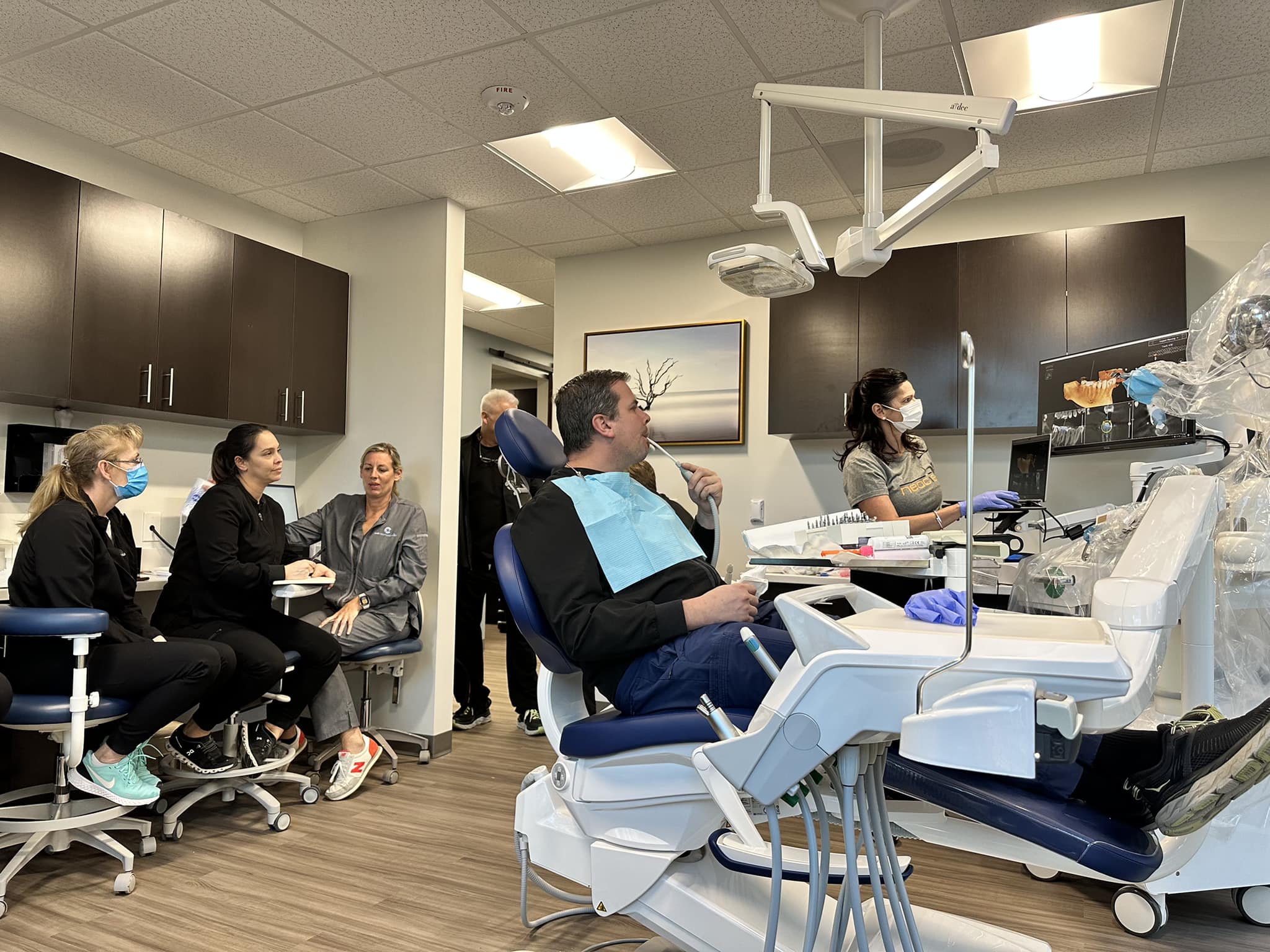 We're Here To Help You Smile
CONTACT US TODAY FOR RESTORATIVE CARE
Featured Restorative Procedures
Dental crowns and 
bridges
 restore form and function to your teeth and protect them from further damage or tooth extraction. With our advanced technology, we make treatment faster and more precise than ever before.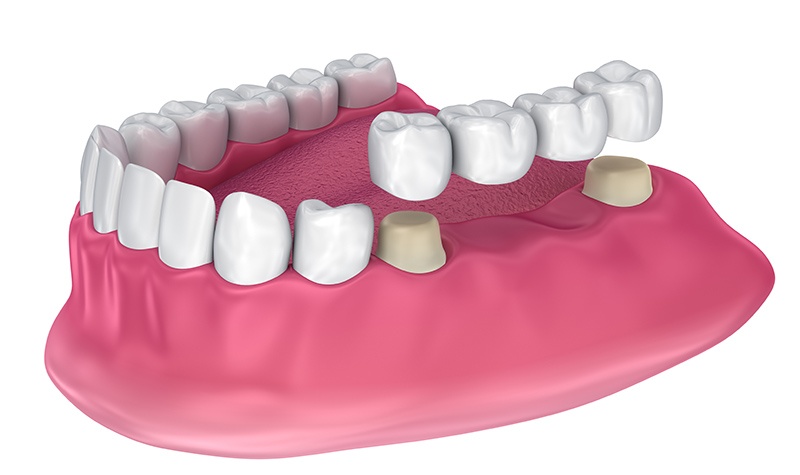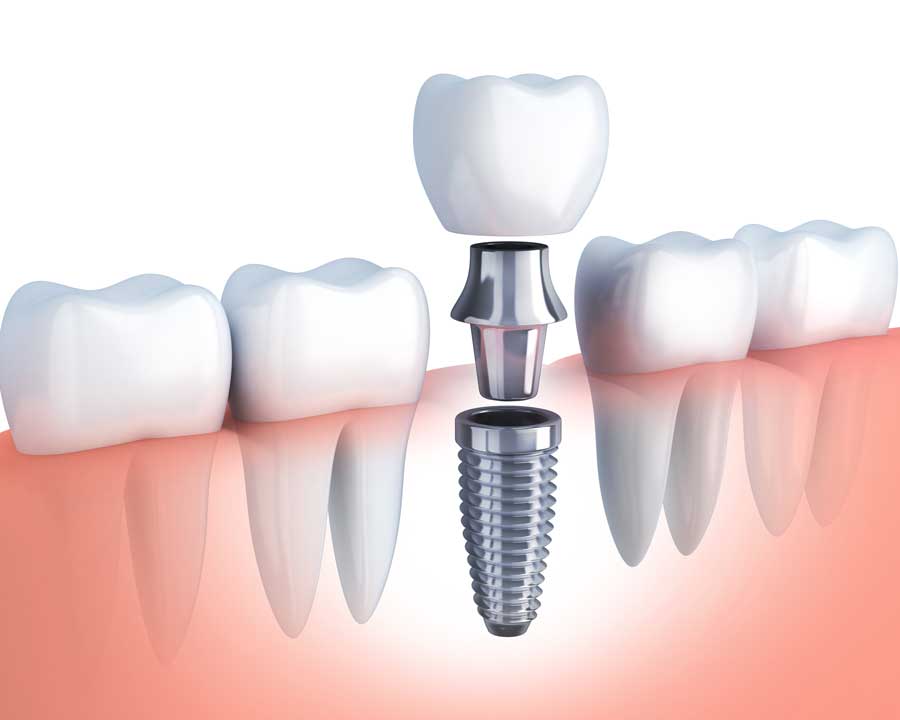 Dental implants are regarded as the best solution for replacing missing teeth. 
Cary Prosthodontics
 ensures optimum results for this technique-sensitive procedure by using the latest technology to plan your procedure and place the implants. Whether we are replacing a single tooth or a full arch of teeth, our meticulous attention to detail ensures the highest level of care.
Modern dentistry gives patients suffering from widespread tooth loss a wide range of choices. While dentists can offer some denture options in these cases, few have the advanced training to provide patients with a complete suite of choices for a truly custom solution. Whether you want a traditional denture or one supported by implants, Drs. Kofford or Lim can create a denture to meet your unique needs and goals.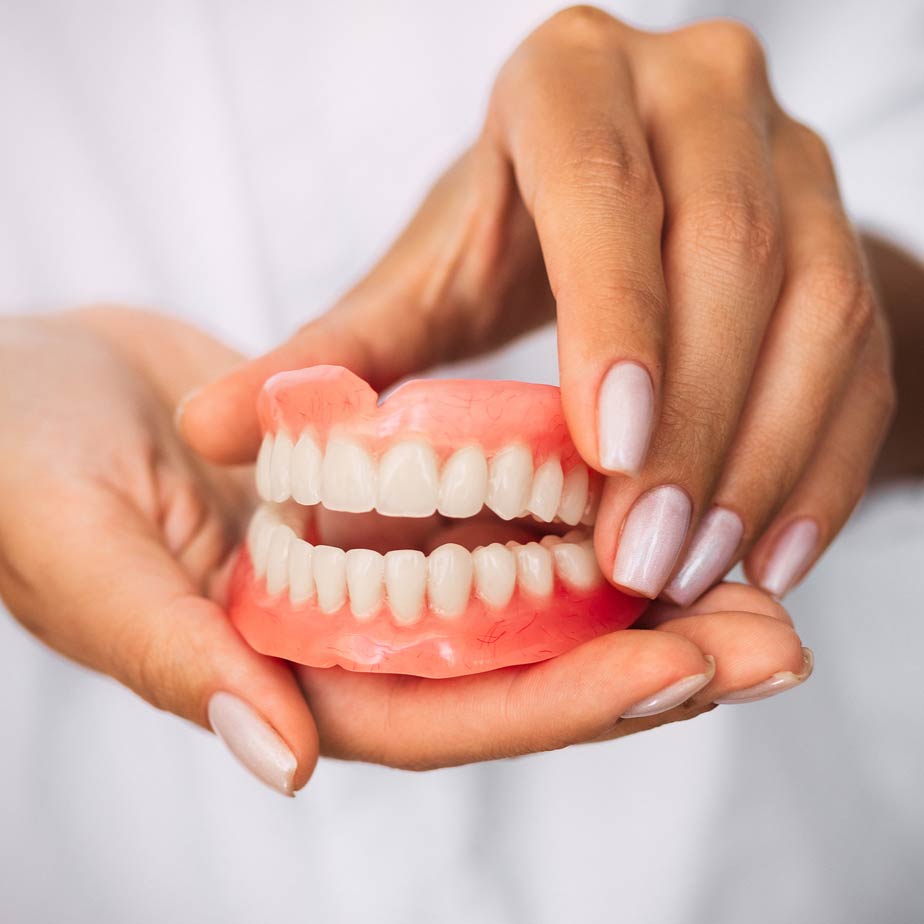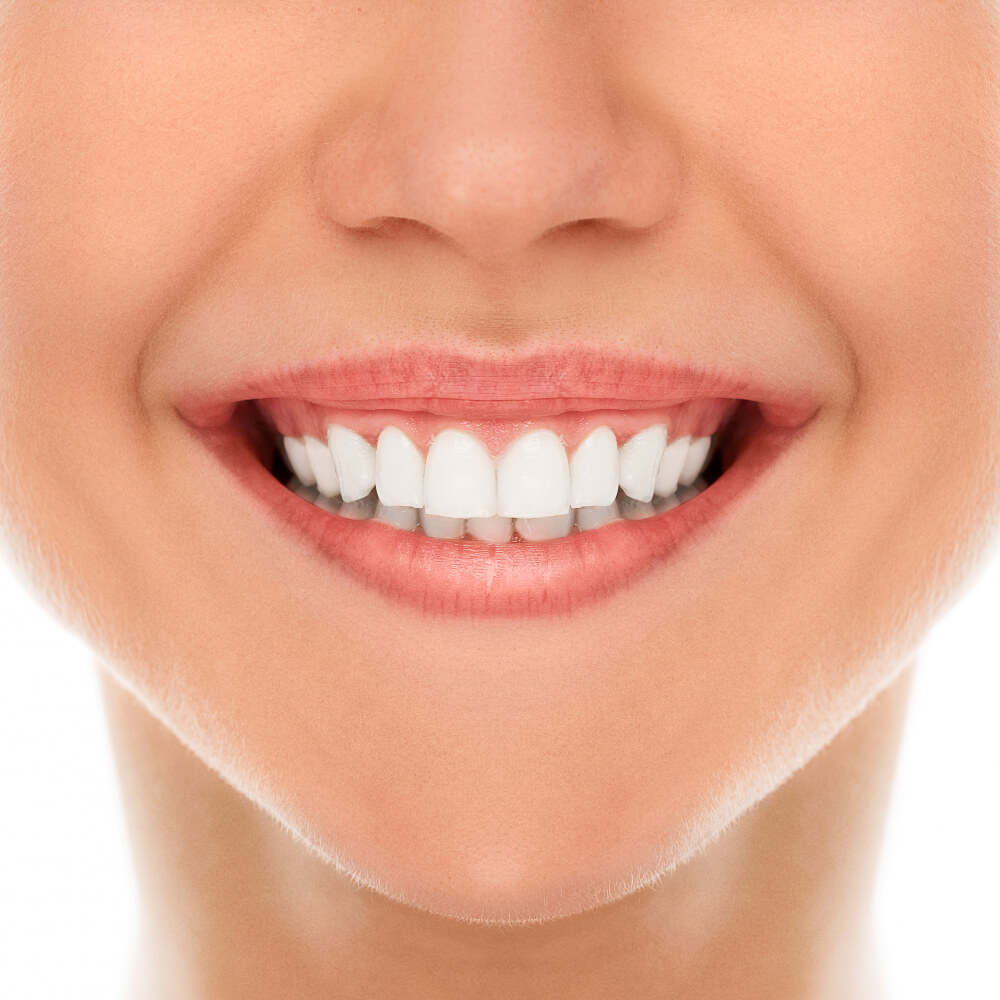 Full Mouth Reconstruction
No smile is beyond repair. Unlike a typical dentist, the doctors at Cary Prosthodontics are trained in complex case management and can provide a comprehensive solution to restore your smile and rebuild your self-esteem. If you face multiple dental problems and are tired of solutions that only buy time until the next problem sends you back to the dentist, you may want to consider a full mouth reconstruction. Our prosthodontists can create a custom treatment plan to address your needs and dramatically improve your life.
AT THE SMART DENTURE PROTOCOL
Widespread tooth loss can have a significant effect on your daily life. If you're using a traditional denture that doesn't have the natural look and feel you want, you can enjoy a significant boost in your quality of life thanks to Dr. Kofford's Smart Denture Protocol. Using this cutting-edge system, we can create a brand-new denture with improved stability and function based on your existing restoration. The process can be completed in three easy steps in about a week.
We can process a brand-new denture on-site, so you don't have to wait for your restoration to be sent between our office and an off-site lab.
Dr. Kofford
will use your current denture as an impression tray and upload a digital version to our system.
After adjusting the design to improve fit and function, Dr. Kofford will use the digital impression to fabricate a prototype. When you try on the prototype, he'll check that it's completely comfortable in your mouth and make additional updates to the design as necessary.
Once the prototype has the ideal design, Dr. Kofford will use it as a blueprint for your new denture. After a few days, return to our office for a fitting, then go enjoy the benefits of your new, improved smile!
We also offer Smart Denture Conversion, a process in which your dentist can create an implant-supported denture using your removable prosthetic.
Cary Prosthodontics was founded in 1991 to provide the finest care to residents of Cary, Raleigh, Apex, Holly Springs, Fuquay-Varina, Morrisville, and surrounding areas. Our compassionate and caring prosthodontists are members of a number of professional associations, including:
American College of Prosthodontics (ACP)
Academy of Osseointegration (AO)
International Team for Implantology (ITI)
For more information about 
our services
, contact our practice 
online
 or 
call (919) 858-8193
 to speak to a member of our team today.
The Proof is in Our patients
Staff is professional but caring, more so than other medical offices I've been to. When you walk in they actually greet you by name. They remember details of your previous visits, which speaks to a great office staff. And Dr. Lim does his best to see that you have a good outcome. Thanks to all!
Was treated with so much respect from the Dr. and staff. I'm a very nervous person when it comes to having dental work done I can't help it, but they made feel so comfortable so easy to explain to let them know why I was there. I couldn't wait to tell my family and friends. Thanks
Yet again, an EXCELLENT visit with Dr Koffard. The staff are so thoughtful and welcoming, professional and knowledgeable and I really appreciate the lightness of the spirit in the entire office; not to mention Dr Koffards' effervescent nature. Thank you again for taking such good care of me. Oh! And congratulations on the new, roomy office space! It's beautiful!
My doctor and the nurse were absolutely amazing . i have bad anxiety when it comes to mouth operations and they walked me through every step, everything was super quick and easy. I wish there was another way to thank the ladies who worked on me bc i have never been so comfortable.
Tuesday
7:30 AM - 3:30 PM
Wednesday
7:30 AM - 3:30 PM
Thursday
7:30 AM - 3:30 PM