Decayed or otherwise damaged teeth can interfere with chewing and speaking, causing pain and making you feel self-conscious.
At Cary Prosthodontics, Drs. Brandon Kofford and Kevin Lim can restore the appearance and function of your smile with a dental crown.
So, why should you choose our top-rated dental office serving Raleigh and Cary, NC?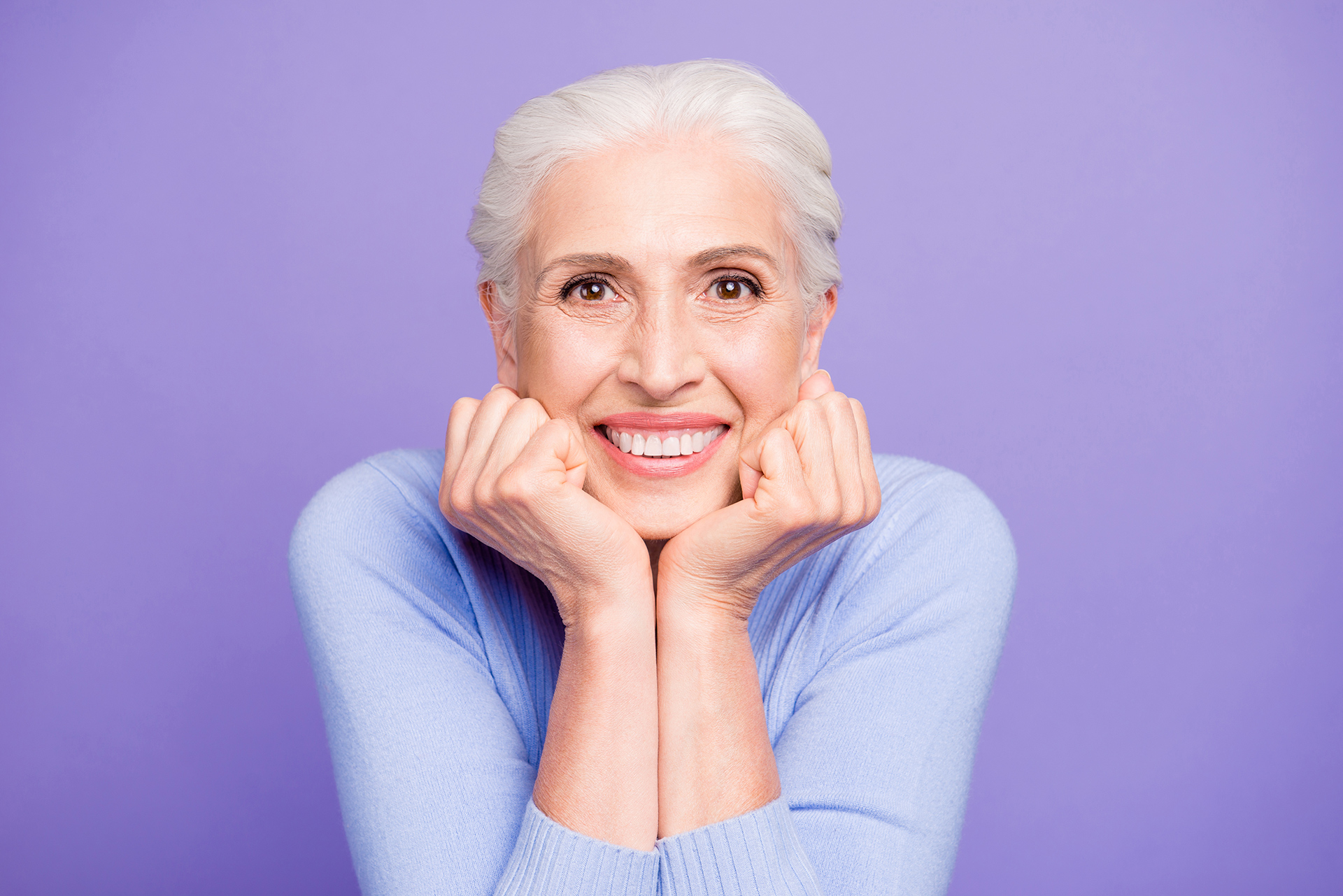 REBUILD YOUR TOOTH AND RESTORE YOUR SMILE
Let's take a closer look at the dental crown procedure...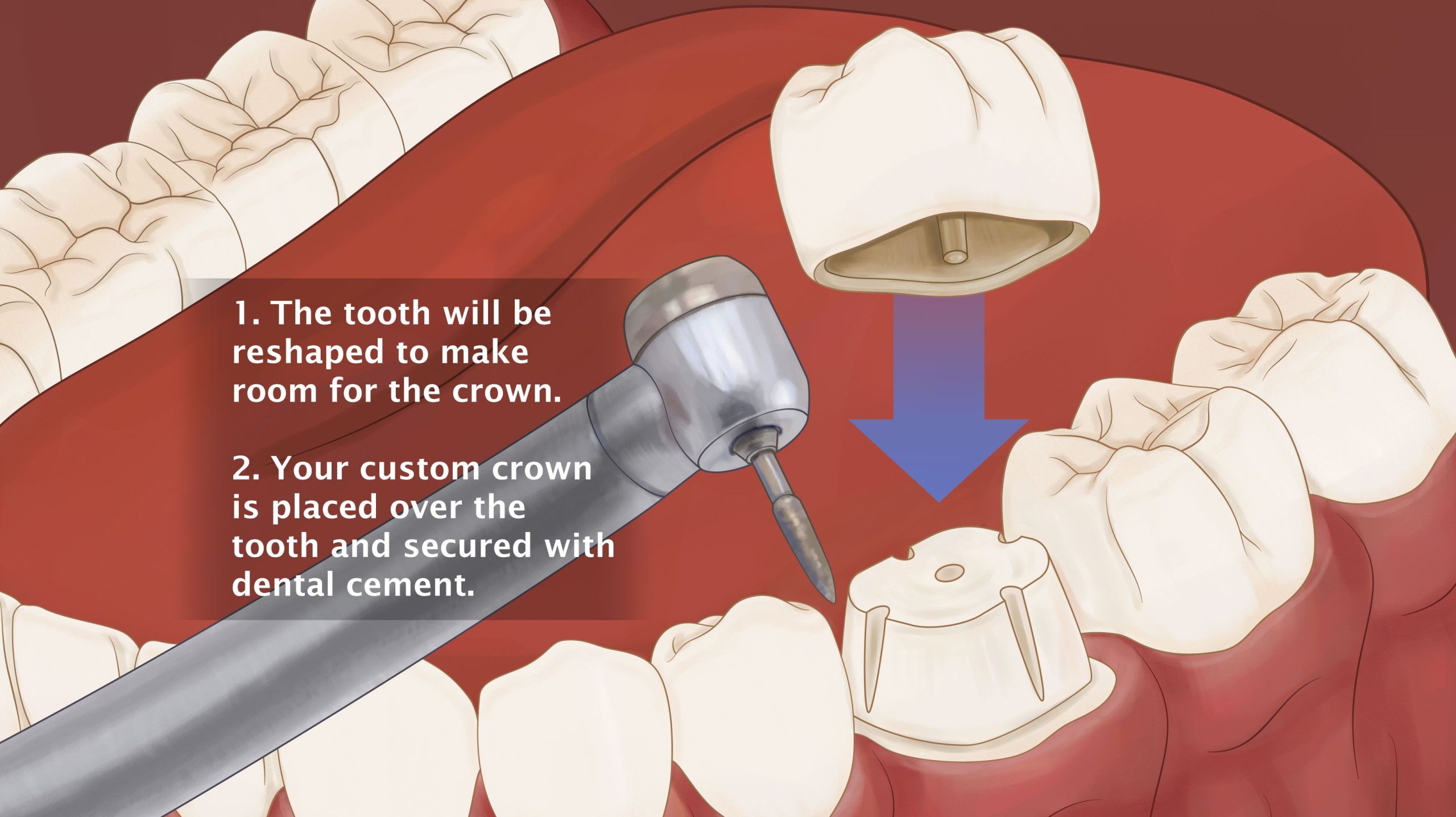 Visit Our Top-Rated Office
Are you looking for a dental practice you can trust to provide high-quality care? Our office is regularly rated five stars for the professional and friendly care we provide to our patients. To meet with one of our dentists and start your dental crown process, fill out our online form to request your consultation. You can also contact us by calling our office, serving Cary and Raleigh, NC, at: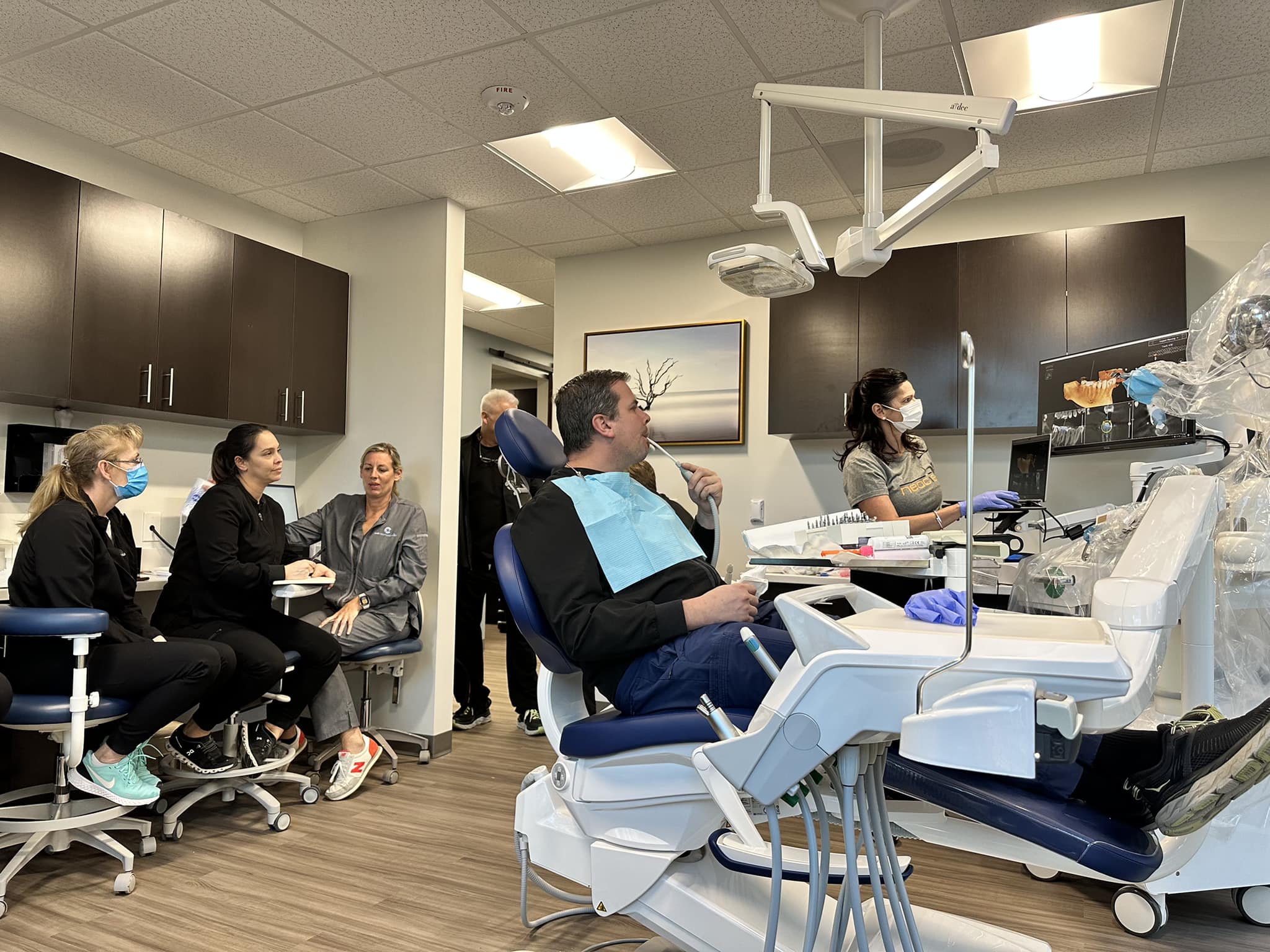 ADDRESS COSMETIC AND ORAL HEALTH ISSUES
 Left untreated, certain concerns may not be remedied with dental fillings. For teeth weakened by substantial tooth decay or damage, our dentists can place a crown to provide strength and support.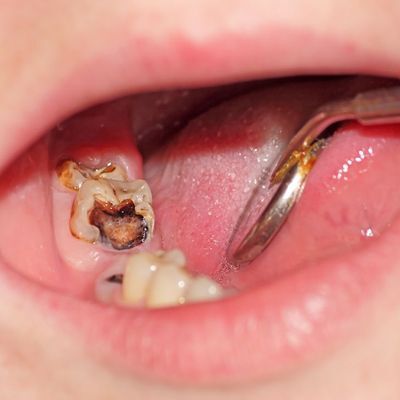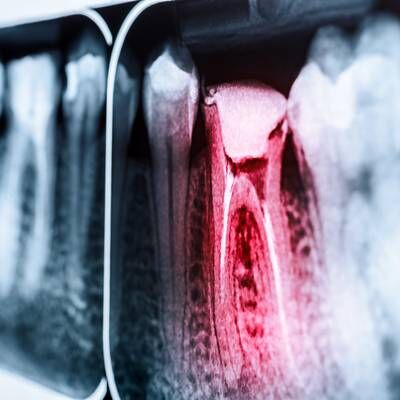 When decay affects the inner portion of a tooth, a root canal procedure can remove the infection. Typically, your dentist will recommend placing a dental crown to protect the tooth afterward. 
Various aesthetic flaws can benefit from the placement of a dental crown. Our dentists can address chips, small cracks, a discolored tooth, and a misshapen tooth using a crown.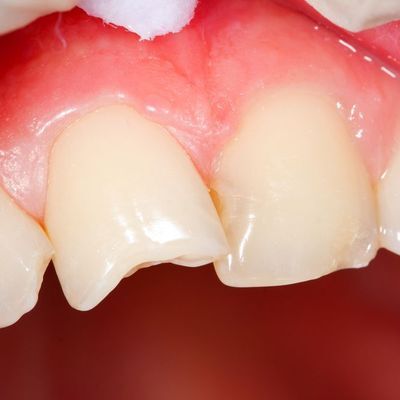 Replacing Missing Teeth with Dental Crowns
In some cases, a tooth becomes too decayed or damaged to support a traditional crown. Your dentist may recommend removing and replacing the affected tooth with a dental implant and crown. Implant dentistry provides significant benefits compared to other tooth replacement options and can ensure your smile stays healthy for years to come.
TO ACHIEVE THE BEST RESULTS
Dr. Kofford and Dr. Lim use cutting-edge dentistry and advanced technology whenever possible to provide high-quality, well-fitting restorations. Our Cary office is equipped with:
State-of-the-art software
Digital x-rays
3-D CT scanner
In-office milling machine
Primescan™ intraoral scanner
These tools allow us to provide you with the most accurate diagnosis, detailed planning, and personalized results. We can also greatly reduce the amount of time required to receive your crown with our in-office milling machine. 
FINANCING OPTIONS ARE AVAILABLE
Our dental team understands that the cost of dentistry can be overwhelming. Whether you are interested in a porcelain, zirconia, or gold crown, we're committed to helping patients afford the care they want and need. Insurance should cover a portion, if not all, of your treatment, and we work hard to maximize your coverage.
Some patients will still incur out-of-pocket costs so we also accept flexible financing. We work with a number of third-party lending companies such as CareCredit®, Lending Club, and Green Sky® to make treatment more accessible for all. If you have any questions regarding the process, we're more than happy to walk you through it. 
What to Expect during Treatment
In some cases, like the creation of metal crowns, we will send impressions and other information to an off-site lab. You will receive a temporary restoration and return to 
our Cary office
 for your permanent crown roughly two weeks later.
Most crowns can be designed, fabricated, and placed all in one visit.
At your initial dental appointment, we will perform a thorough evaluation of your teeth using our advanced technology. This will help us determine if a dental crown is the best option for you. This is a great time to address any questions or concerns you may have regarding the procedure.
Once any decayed portions have been removed, your dentist will carefully file down the tooth
to reshape it to an appropriate size for your dental crown.
Next, we will take digital impressions of your tooth using an intraoral camera. The impressions
are then sent to our on-site milling machine.
The milling machine creates your custom dental crown as you sit back and relax in our office.

Once the crown is ready, the dentist places it over the tooth and makes sure it is a comfortable
fit. The crown is then secured to the tooth with dental cement to complete the process.
Do I Qualify for a Dental Crown?
Our dentists
will evaluate you on two main factors to determine if a dental crown is right for you:
MAY NOT BE THE BEST SOLUTION FOR EVERY PATIENT
While our high-quality porcelain ceramic crowns are recommended for most patients, some circumstances may require a material that can withstand greater force. Typically, the dentist will advise patients suffering from teeth grinding and temporomandibular joint (TMJ) disorder to consider other types of crowns over porcelain. These conditions exert excessive pressure on the restoration and can cause them to chip or break. You will have the opportunity to weigh your options during your dental consultation at our Cary office. After a thorough examination of your teeth and bite, our doctors will give you their professional recommendation. As restorative dentistry experts, we are confident we can help you achieve the best possible outcome.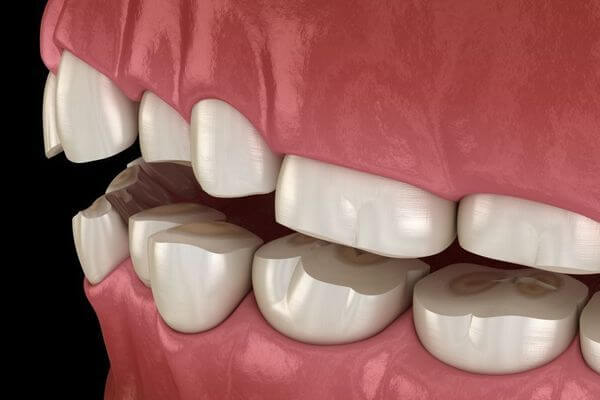 Choose the Best for Your Smile
VISIT CARY PROSTHODONTICS TODAY
Your dental crown is going to be with you for a while. Make sure you choose the most beneficial option for your unique needs. 
Our team
 provides exemplary personalized service, helping you make the best decisions for your oral health. Get started on your treatment today by scheduling a one-on-one consultation with the dentist. You can 
reach our office in Cary, NC, online
, or by calling:
Cary Prosthodontics was founded in 1991 to provide the finest care to residents of Cary, Raleigh, Apex, Holly Springs, Fuquay-Varina, Morrisville, and surrounding areas. Our compassionate and caring prosthodontists are members of a number of professional associations, including:
American College of Prosthodontics (ACP)
Academy of Osseointegration (AO)
International Team for Implantology (ITI)
For more information about 
our services
, contact our practice 
online
 or 
call (919) 858-8193
 to speak to a member of our team today.
The Proof is in Our patients
Staff is professional but caring, more so than other medical offices I've been to. When you walk in they actually greet you by name. They remember details of your previous visits, which speaks to a great office staff. And Dr. Lim does his best to see that you have a good outcome. Thanks to all!
Was treated with so much respect from the Dr. and staff. I'm a very nervous person when it comes to having dental work done I can't help it, but they made feel so comfortable so easy to explain to let them know why I was there. I couldn't wait to tell my family and friends. Thanks
Yet again, an EXCELLENT visit with Dr Koffard. The staff are so thoughtful and welcoming, professional and knowledgeable and I really appreciate the lightness of the spirit in the entire office; not to mention Dr Koffards' effervescent nature. Thank you again for taking such good care of me. Oh! And congratulations on the new, roomy office space! It's beautiful!
My doctor and the nurse were absolutely amazing . i have bad anxiety when it comes to mouth operations and they walked me through every step, everything was super quick and easy. I wish there was another way to thank the ladies who worked on me bc i have never been so comfortable.
Tuesday
7:30 AM - 3:30 PM
Wednesday
7:30 AM - 3:30 PM
Thursday
7:30 AM - 3:30 PM