Are you embarrassed to share your smile? Do chipped, misaligned, or stained teeth cause you to feel self-conscious about your appearance?
Cosmetic dentistry from Cary Prosthodontics in Cary, NC, can be customized to your needs, allowing you to achieve the smile of your dreams.
Explore how our team of cosmetic dental specialists can help you transform your smile and boost your self-confidence…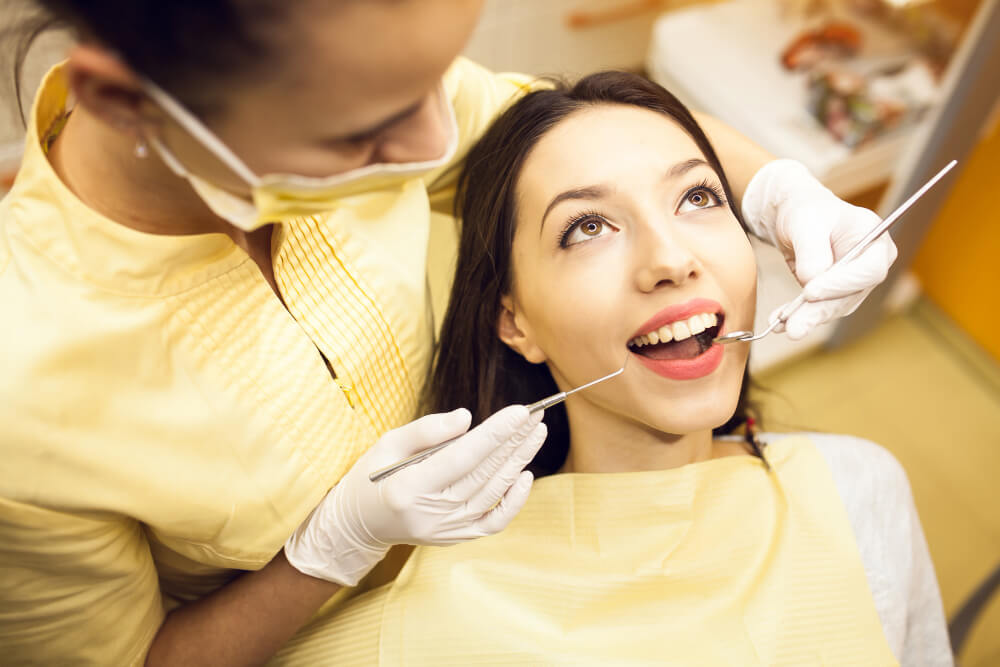 What Are the Benefits of Cosmetic Dentistry?
Get Started on Your New Smile Today
WE SERVE THE GREATER RALEIGH, NC, AREA
Cosmetic dental care can have a significant life-changing effect. In some cases, correcting issues that affect the appearance of your smile can even boost your health.
When you choose Cary Prosthodontics, you are partnering with doctors with a specialized skillset not available from most cosmetic dentists. As highly trained prosthodontists, our team can perform a range of procedures unavailable from many dentist offices. Using the latest innovative techniques in the field of dentistry and state-of-the-art technology, our doctors can create a custom cosmetic treatment plan to ensure you achieve the best possible results.
Learn how we can provide you with a stunning smile. Schedule a visit to our Cary, NC, dental office by contacting us online or by calling: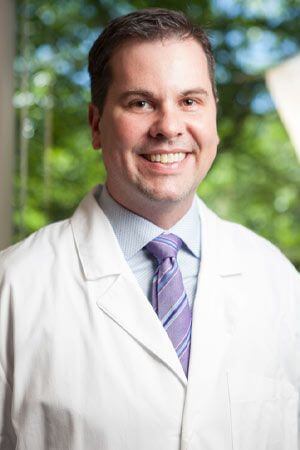 How Much Does Cosmetic Dentistry Cost?
Our staff includes two dedicated treatment coordinators. Your coordinator can answer any questions you have so that you can make an informed decision about your treatment options. Whenever possible, we can schedule your visits to combine certain procedures to save you both time and money.
What Can Cosmetic Dentistry Treat?
It only takes a single imperfection to cause your smile to appear unhealthy, unbalanced, or dull. Cosmetic dentistry is focused on improving the aesthetics of your teeth and can treat virtually any issue affecting your smile. Common concerns patients visit a dentist to have addressed include:
Our Featured Cosmetic Dentistry Procedures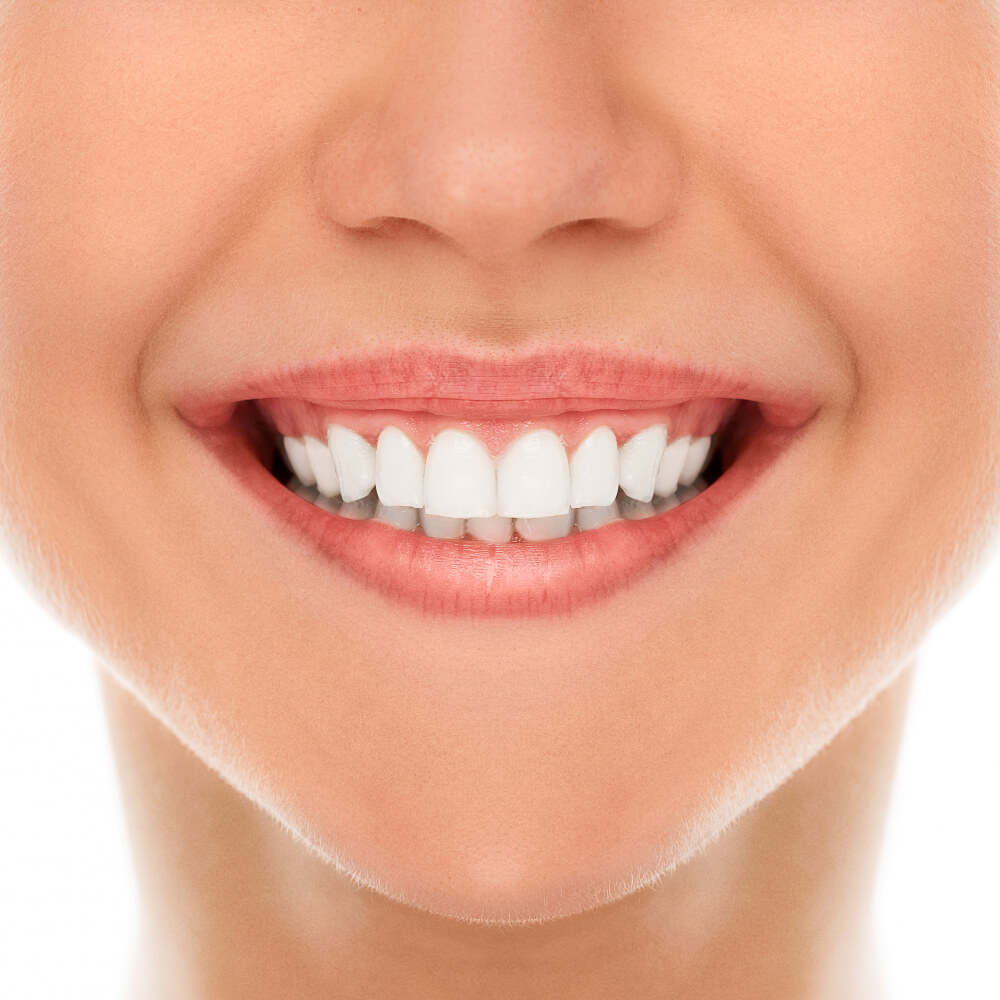 With porcelain veneers, you can have a picture-perfect smile. These restorations are crafted from advanced dental porcelain that is engineered to mimic the light-reflecting properties of natural tooth enamel. Veneers can conceal imperfections such as staining, chips, and gaps in your teeth. Our prosthodontists like to think of themselves as architects and work with the end goal in mind. When planning your treatment, our team will take into account your facial and gingival symmetry so that you can achieve the best possible results.
A tooth that has been weakened due to physical trauma or decay can be repaired and protected with a dental crown. Crowns are also used in root canal therapy and paired with bridges and implants to replace missing teeth. We use incredibly durable and lifelike zirconia for our crowns, which provides you with the longest-lasting restoration currently available in modern dentistry. Stop living with the pain of a compromised tooth and restore your smile with a dental crown.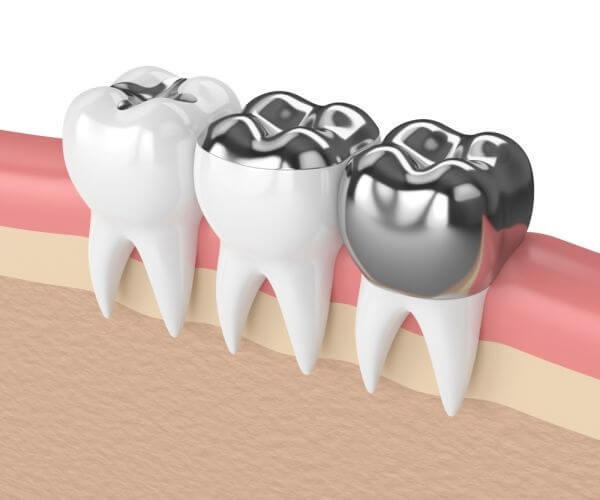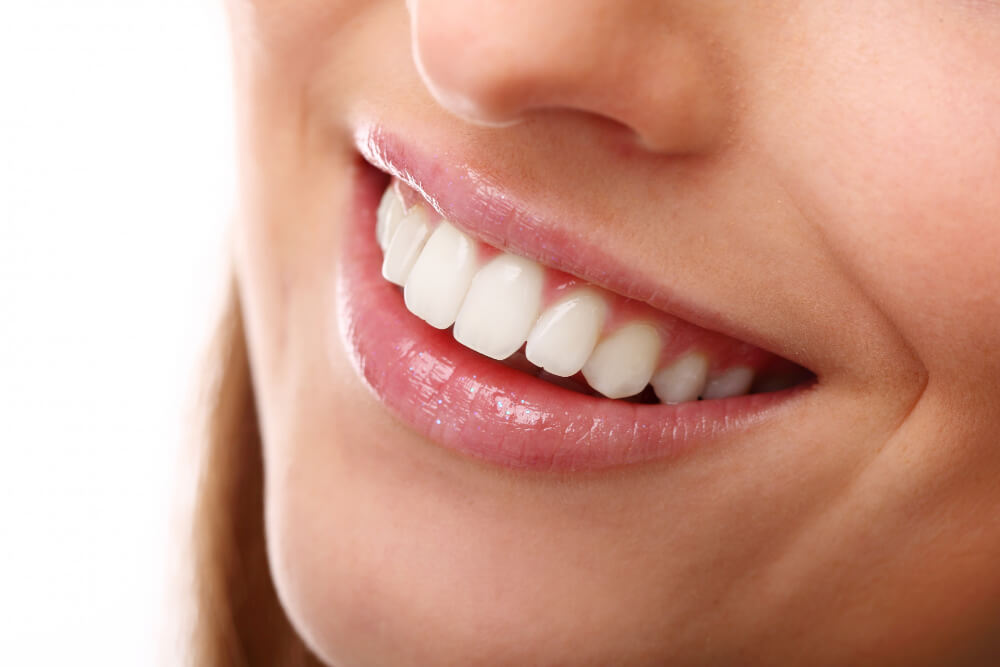 More effective and safer than over-the-counter alternatives, professional teeth whitening can remove years of staining and discoloration. Our doctors can provide you with dramatic results in a single visit with in-office whitening, or if you prefer to undergo treatment from the comfort of your own home, we can provide you with a take-home whitening kit. Experience the joy of a rejuvenated smile with the help of professional teeth whitening.
Named after the average treatment time, Six-Month Smiles® is an orthodonti solution for mild cases of malocclusion affecting anterior teeth. Six-Month Smiles treatments can provide long-lasting results without the long treatment timeline. We attach tooth-colored brackets and wires to your teeth for a more discreet appearance than traditional braces. Many patients use Six-Month Smiles to achieve their best smile in time for major events like weddings.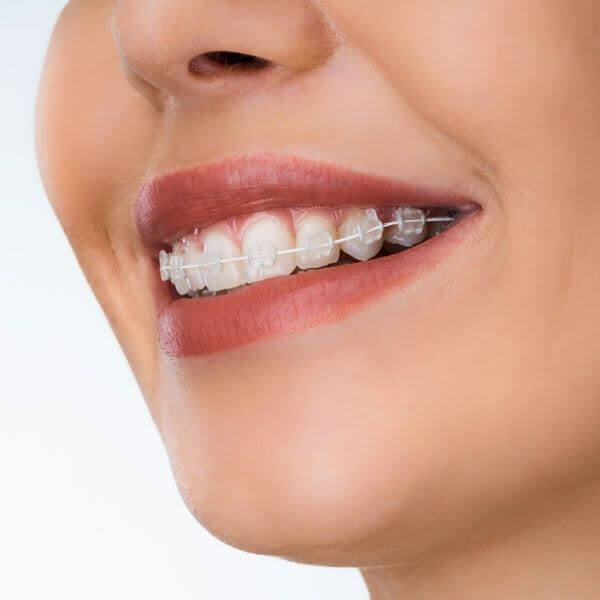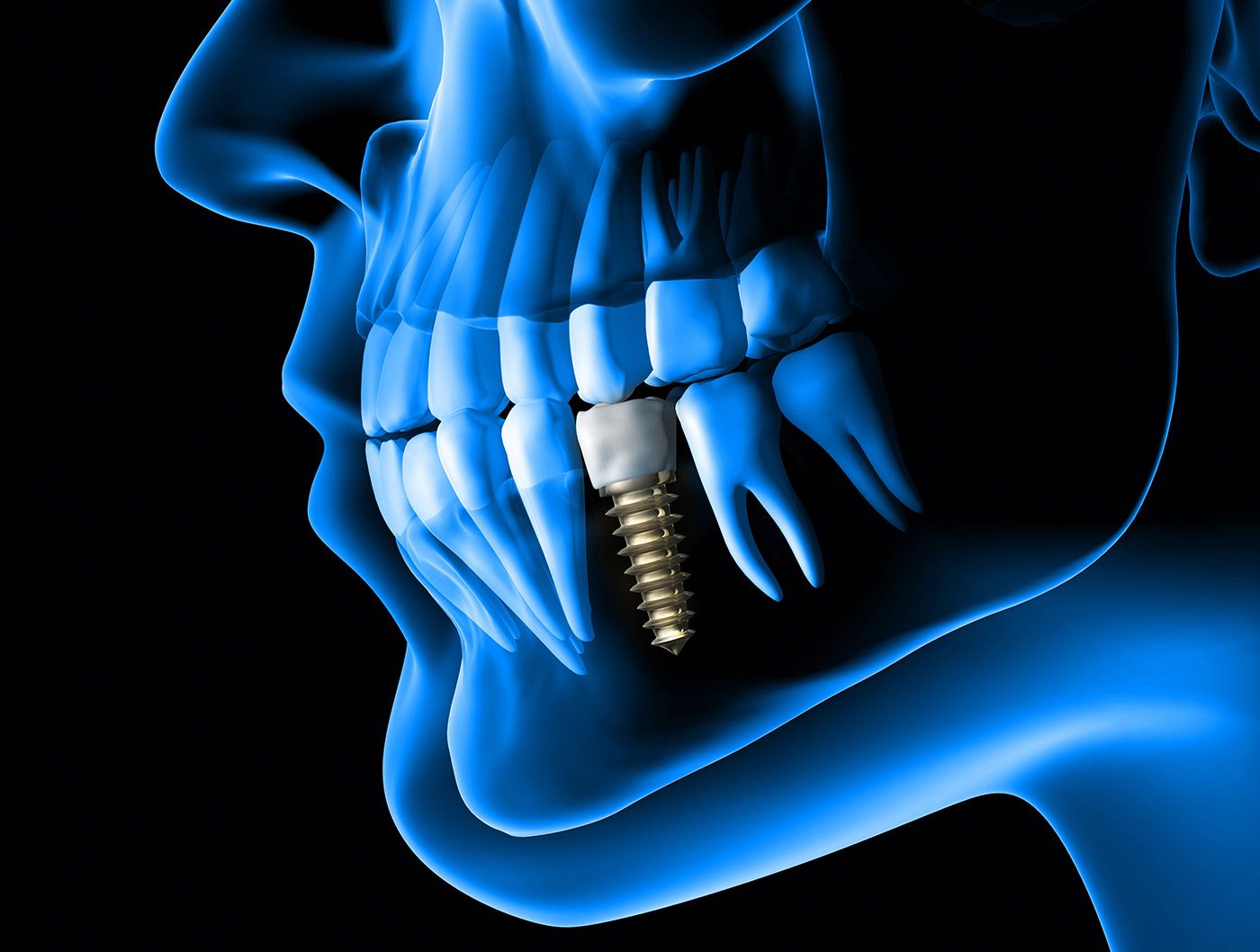 A missing tooth can lead to serious health issues. Dental implants not only fill the gap in your smile but effectively stop the bone loss in your jaw that accompanies a lost tooth. Implants act as bionic tooth roots and provide unmatched stability for a dental restoration such as a crown, bridge, or denture. Unlike many general dentists, our prosthodontists can complete the entire dental implant process in-house, from initial surgery to placing the final restoration. Restore your smile and your oral health with implant dentistry.
Achieve Your Best Smile in Total Comfort
REQUEST A CONSULTATION TODAY
Thanks to the latest technology and our sedation dentistry services, dental work doesn't have to be uncomfortable. Cary Prosthodontics provides the ultimate comfort and luxury while enhancing the aesthetics of your smile. Talk to our team to discuss your goals and your treatment options.
We welcome patients from throughout Raleigh, Cary, NC, and surrounding areas. Request a consultation by calling our office at: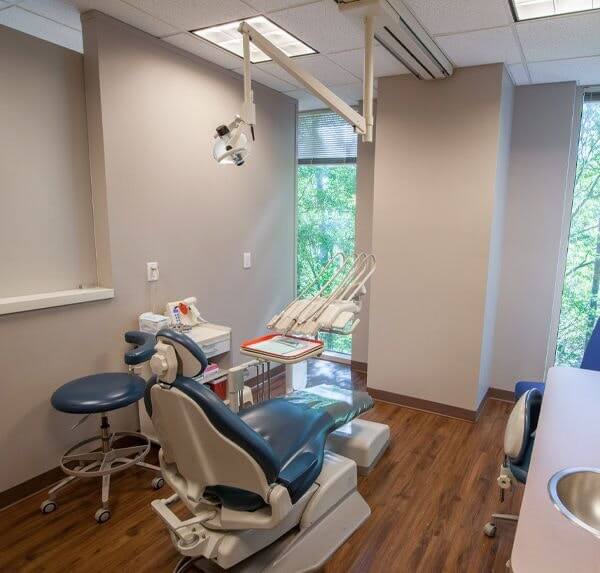 We pride ourselves on providing superior results. Here are two very important reasons why our patients have outstanding experiences with us from beginning to end: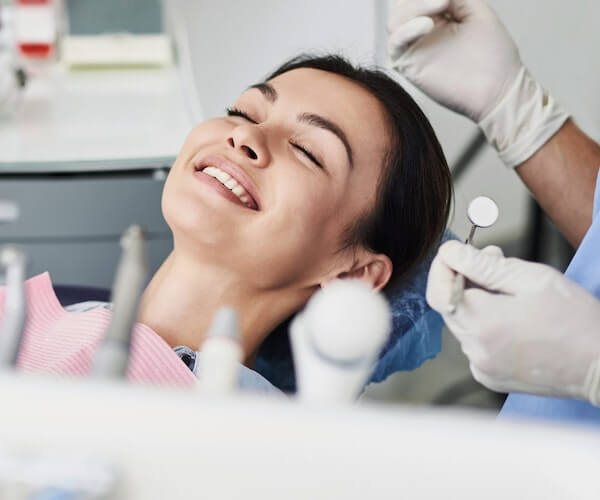 We proudly offer sedation dentistry for our patients with dental anxiety or patients with conditions that make it hard to sit still during dental work. Sedation dentistry can combine local anesthesia with other sedatives to help you relax and feel comfortable as we treat your teeth.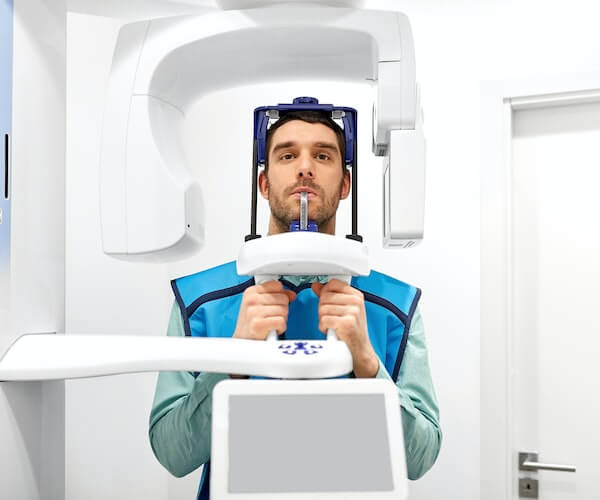 We combine tried-and-true techniques with state-of-the-art technology for your comfort and satisfaction. Our dentists use digital imaging technology to scan your mouth and create a precise 3D model, which allows us to visualize the end results and craft a personalized plan for your treatments.
Visit Our Top-Rated Office
Are you looking for a dental practice you can trust to provide high-quality care? Our office is regularly rated five stars for the professional and friendly care we provide to our patients. To meet with one of our dentists and start your dental crown process, fill out our online form to request your consultation. You can also contact us by calling our office, serving Cary and Raleigh, NC, at: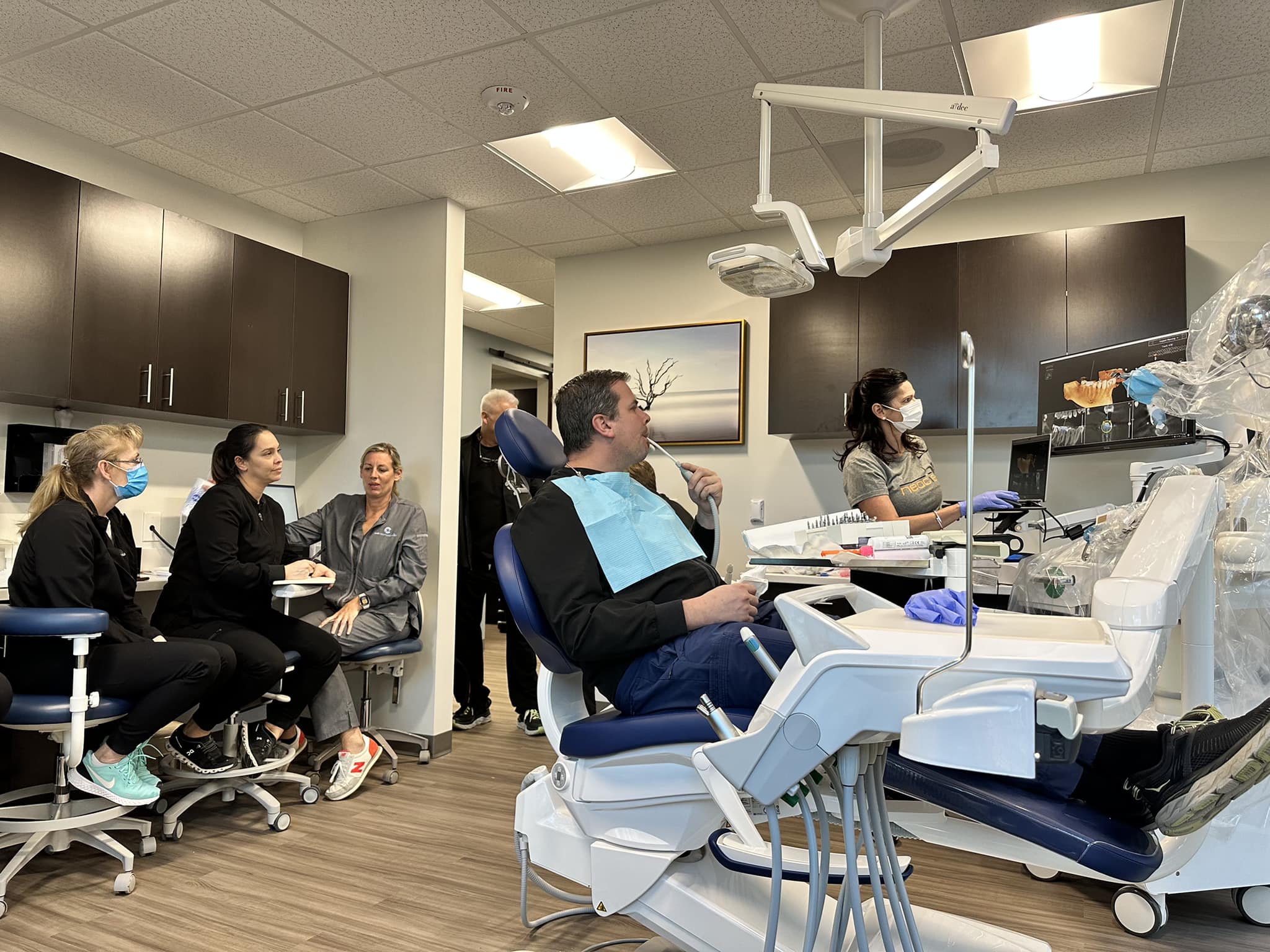 WHEN YOU UNDERGO COSMETIC DENTISTRY BY CARY PROSTHODONTICS
It all begins during a consultation with our cosmetic dentists:
We begin with a thorough oral exam to confirm that there aren't any underlying health issues that need to be addressed. Our dentists also note the positioning of your teeth, stains, and other factors that can impact your choice of cosmetic procedures. 
After the initial exam, our dentists will discuss your goals and recommend procedures based on the end results you desire. Depending on the recommended treatments, we may take digital impressions of your mouth at this stage. 
Performing the Procedures
Once you and our cosmetic dentists have decided on the procedures, we will schedule an appointment and perform each one accordingly. The total timeline for this process will vary since some treatments (such as implants) may require more recovery time in between procedures. 
Our dentists will provide a set of instructions and tips for teeth cleaning and maintenance. Some treatments, like veneers, don't require any special care beyond good hygiene habits. 
Cary Prosthodontics was founded in 1991 to provide the finest care to residents of Cary, Raleigh, Apex, Holly Springs, Fuquay-Varina, Morrisville, and surrounding areas. Our compassionate and caring prosthodontists are members of a number of professional associations, including:
American College of Prosthodontics (ACP)
Academy of Osseointegration (AO)
International Team for Implantology (ITI)
For more information about 
our services
, contact our practice 
online
 or 
call (919) 858-8193
 to speak to a member of our team today.
The Proof is in Our patients
Staff is professional but caring, more so than other medical offices I've been to. When you walk in they actually greet you by name. They remember details of your previous visits, which speaks to a great office staff. And Dr. Lim does his best to see that you have a good outcome. Thanks to all!
Was treated with so much respect from the Dr. and staff. I'm a very nervous person when it comes to having dental work done I can't help it, but they made feel so comfortable so easy to explain to let them know why I was there. I couldn't wait to tell my family and friends. Thanks
Yet again, an EXCELLENT visit with Dr Koffard. The staff are so thoughtful and welcoming, professional and knowledgeable and I really appreciate the lightness of the spirit in the entire office; not to mention Dr Koffards' effervescent nature. Thank you again for taking such good care of me. Oh! And congratulations on the new, roomy office space! It's beautiful!
My doctor and the nurse were absolutely amazing . i have bad anxiety when it comes to mouth operations and they walked me through every step, everything was super quick and easy. I wish there was another way to thank the ladies who worked on me bc i have never been so comfortable.
Tuesday
7:30 AM - 3:30 PM
Wednesday
7:30 AM - 3:30 PM
Thursday
7:30 AM - 3:30 PM