Do you feel self-conscious about dental imperfections such as cracks, gaps, and discoloration?
Drs. Brandon Kofford and Kevin Lim offer stunning porcelain veneers to correct a variety of cosmetic flaws and enhance your smile.
So why do patients of our Cary, NC, practice choose dental veneers?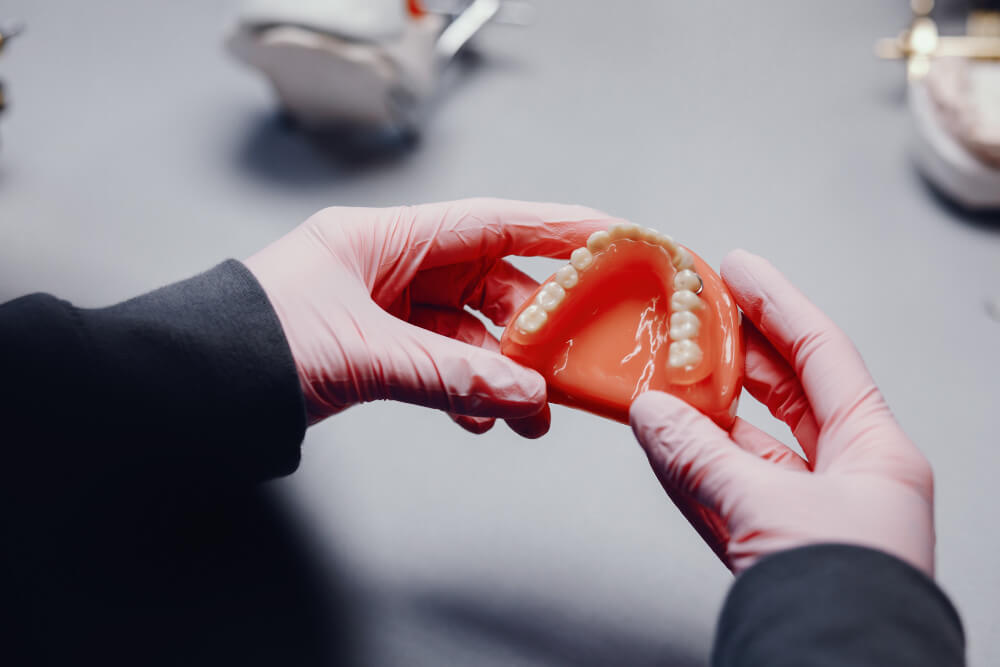 Our Custom Veneers Can Enhance
Your Smile and Your Confidence
Let's take a look at the process of placing dental veneers…
Thin Porcelain Shells Conceal Dental Flaws
Porcelain imitates the properties of tooth enamel and blends seamlessly with your smile.
Why choose Cary Prosthodontics for your treatment?
Prosthodontists Produce Better Aesthetic and Functional Results
While many general dentists offer veneers, there are several benefits to choosing a prosthodontist for your treatment. Most importantly, prosthodontists like our team have received advanced training in creating restorations that look natural and contribute to a comfortable, properly functioning bite. We use high-tech tools and digital design technology to create veneers that surpass your expectations. For results that make you look and feel your very best for many years to come, look no further than the professionals at Cary Prosthodontics. Patients in the greater Raleigh and Cary, NC, areas can schedule a consultation by reaching out online or by calling: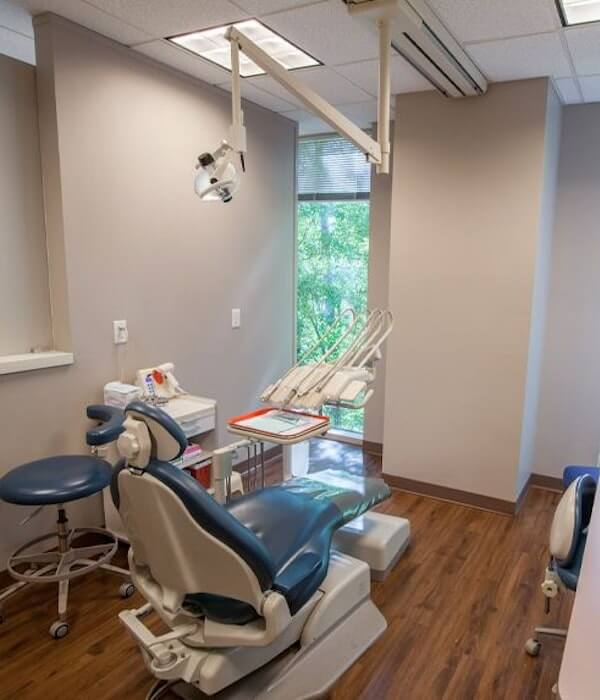 Digital Technology Enhances Our Treatment
Achieving natural-looking results begins with precise planning. Our doctors use a range of digital technology to carefully plan all cosmetic dentistry treatments. Intraoral cameras and 3D scanners give us the most accurate information about your teeth so we can perform conservative preparation.
The doctor will plan your treatment using innovative design software to make sure veneers fit precisely and look natural.
Porcelain Veneers Provide Results in Two Visits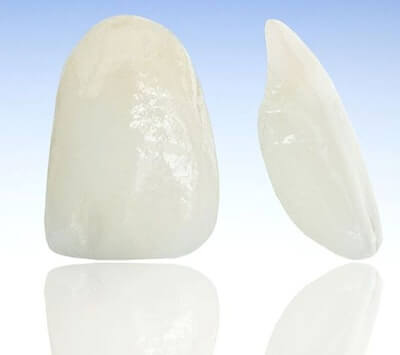 Many patients with crooked or misaligned teeth desire a quick and effective way to achieve a beautiful smile. Braces and other orthodontic treatments can take months or years to straighten your teeth. In contrast, a custom set of veneers from our team can create a beautifully symmetrical smile in just a few visits to our office.
However, it is important to keep in mind that veneers work best for correcting minor gaps and misalignment, and do not address problems with your bite. If you have more severe asymmetry or issues with your jaw alignment, we may recommend orthodontics instead.
Do I qualify for veneer treatment?
Factors to Consider Before Choosing Veneers
Will people be able to tell I'm wearing veneers?
LOOK VIRTUALLY IDENTICAL TO NATURAL TEETH
In the past, dental veneers had a reputation for appearing bulky or too perfect. At 
Cary Prosthodontics
, serving patients from throughout greater Raleigh, NC, we use state-of-the-art techniques and materials to create veneers that integrate seamlessly with your smile.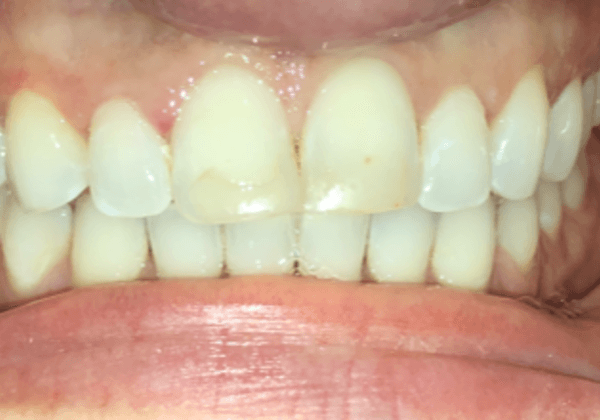 Before — This patient suffered with worn, discolored teeth.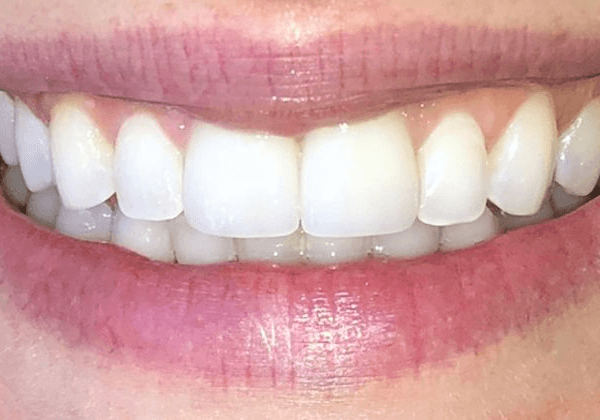 After — A set of custom veneers provided powerful rejuvenation.
What if all of my teeth are stained?
You Can Combine Veneers with Teeth Whitening
If the teeth surrounding the veneers are stained or are not as bright as you would like them to be, you may want to first consider teeth whitening treatment. Since the porcelain used for veneers will be color-matched to the rest of your smile, a preliminary whitening treatment allows you to select a brighter shade for your restorations.
Professional teeth whitening is simple and highly customizable. Our patients throughout Cary, Raleigh, NC, and surrounding communities can select their desired shade of white, and we can tailor your treatment to achieve that shade throughout your smile. During your consultation, our team can help you decide if a combination of treatments will help you better achieve your goals.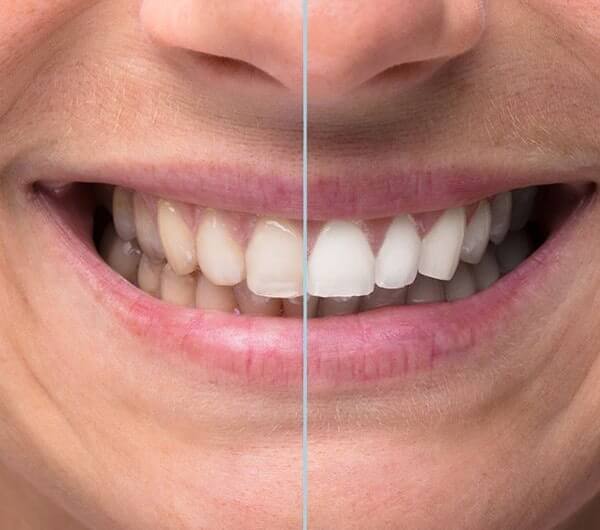 What to Expect During Treatment
Treatment typically takes two to three visits to our Cary, NC, practice. It all begins when you meet with our dentists:
Our doctors use digital dentistry technology to carefully plan your treatment.
We assess your oral health, discuss your goals, and take highly precise images of your teeth with our intraoral camera to determine if veneers will work for you. Next, we begin to plan your treatment with our digital dentistry software. 
The doctor will need to remove a small portion of the enamel so the veneer lays flush with your surrounding teeth. We remove a minimal amount of dental tissue.
The information we collect is sent to our trusted dental lab. Skilled technicians hand-craft the veneers, and return the finished product to our office in a few weeks.
One of our doctors will check the fit and appearance of your veneer against the surface of your tooth. After making any necessary adjustments, we carefully bond the restoration to your enamel.
Do veneers require special care?
Porcelain veneers are fairly low-maintenance in terms of aftercare. In fact, taking care of them is basically just like taking care of your natural teeth. However, there are certain precautions you can take to make your veneers last:
Are Veneers My Only Option?
While veneers remain popular because they mask many common cosmetic problems in one fell swoop, there are other treatments you can consider. Alternative treatments can also be a perfect fit for people who aren't good veneer candidates. This includes people who grind their teeth or don't have enough tooth enamel to safely get veneers. As skilled prosthodontists, our doctors can offer a variety of alternative treatments to meet your needs. Options to consider include: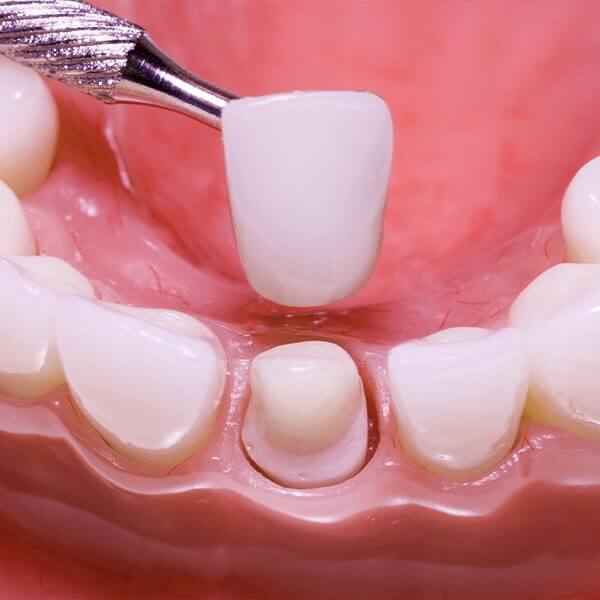 While dental crowns are commonly used to repair teeth, in the right hands they can also be used cosmetically to correct a misshapen tooth or make a small tooth larger and blend in with its neighbors. Dental crowns can also cap a series of teeth, bringing harmony and beauty to your smile.
Like veneers, dental bonding can artfully mask distracting imperfections in a smile. While bonding does not last as long as veneers, your teeth won't need to be permanently altered, which makes bonding reversible. Veneers are a lifelong commitment. Another plus: Dental bonding generally costs less than veneers.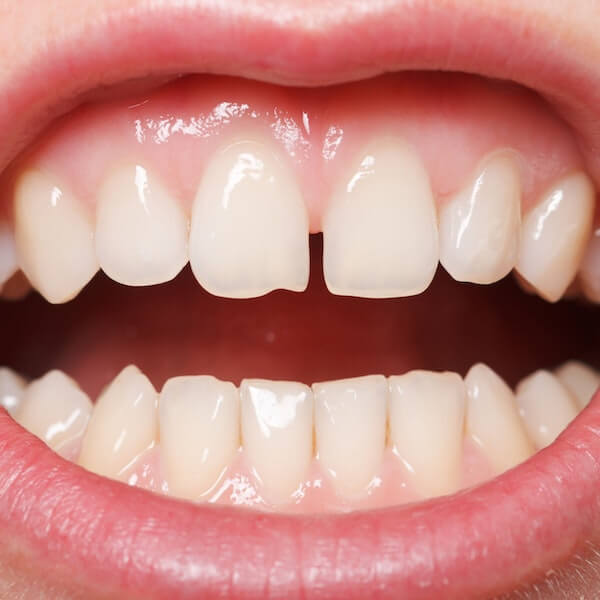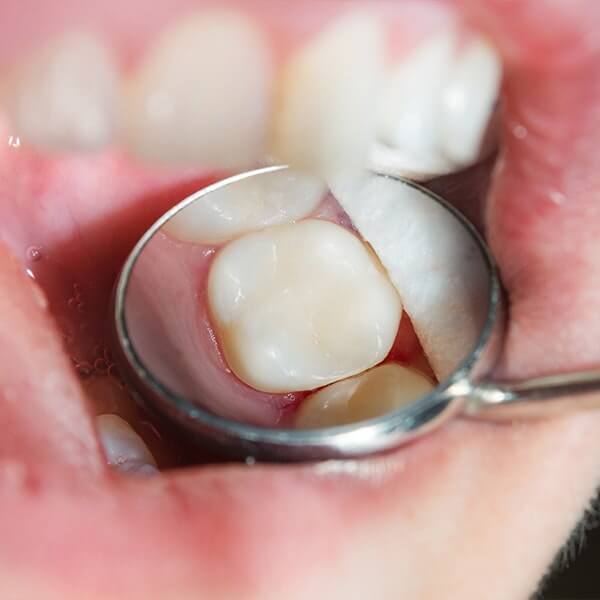 Silver fillings can be distracting and many people have health concerns about amalgam fillings, which contain mercury. We can replace amalgam fillings with ones made out of mercury-free, high-end dental materials. We carefully color-match the new fillings to your teeth so that the fillings virtually disappear in your smile.
How Can I Be Certain Veneers Are Right for Me?
Cosmetic dentistry
 is always evolving and offering new options to people looking to improve their smiles. Our board-certified and fellowship-trained doctors at Cary Prosthodontics will walk you through options that are suitable for your situation so that you feel confident that you are making the right choice. Creating beautiful smiles is both an art and a science. Drs. Kofford and Lim use an artistic eye to create the symmetrical smiles people dream of. You reap the benefits of working with doctors that have advanced prosthodontics training in both cosmetic and restorative dentistry. Their elevated skills allow them to deliver beautiful smiles customized to your unique needs. Learn what direction you should turn by requesting a consultation. You can 
request a consultation online
 or call:
Serving Cary, Raleigh, NC, and communities throughout the Triangle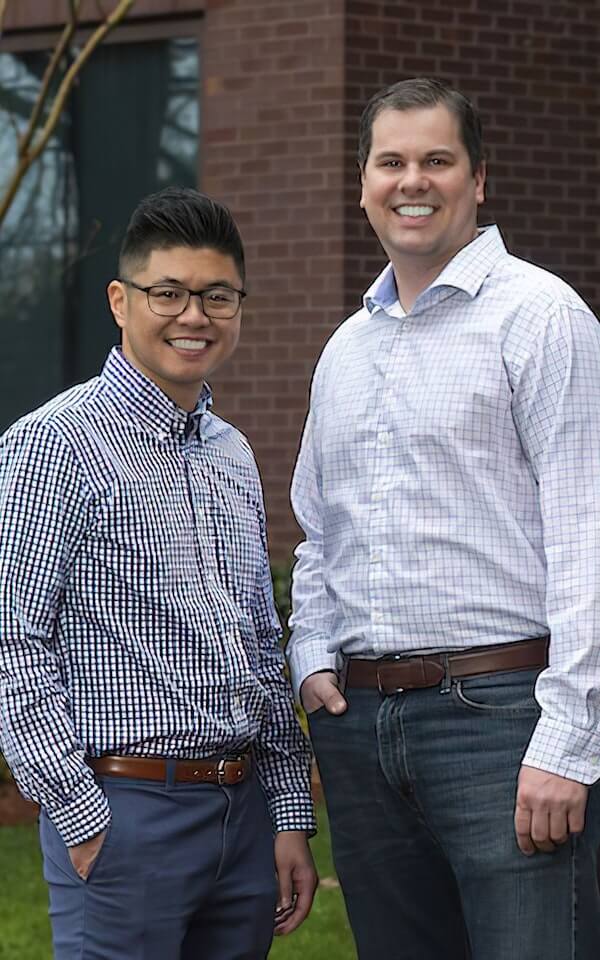 Because porcelain veneers are a 
cosmetic treatment
, they are not covered by dental insurance. We can help. We offer financing through several lending companies so you can get the smile you want when you want it. We work with 
GreenSky® Financing
, 
LendingClub
, and 
CareCredit®
 to make the treatments you want a comfortable fit for your budget.
Visit Our Top-Rated Office
Are you looking for a dental practice you can trust to provide high-quality care? Our office is regularly rated five stars for the professional and friendly care we provide to our patients. To meet with one of our dentists and start your dental crown process, fill out our online form to request your consultation. You can also contact us by calling our office, serving Cary and Raleigh, NC, at: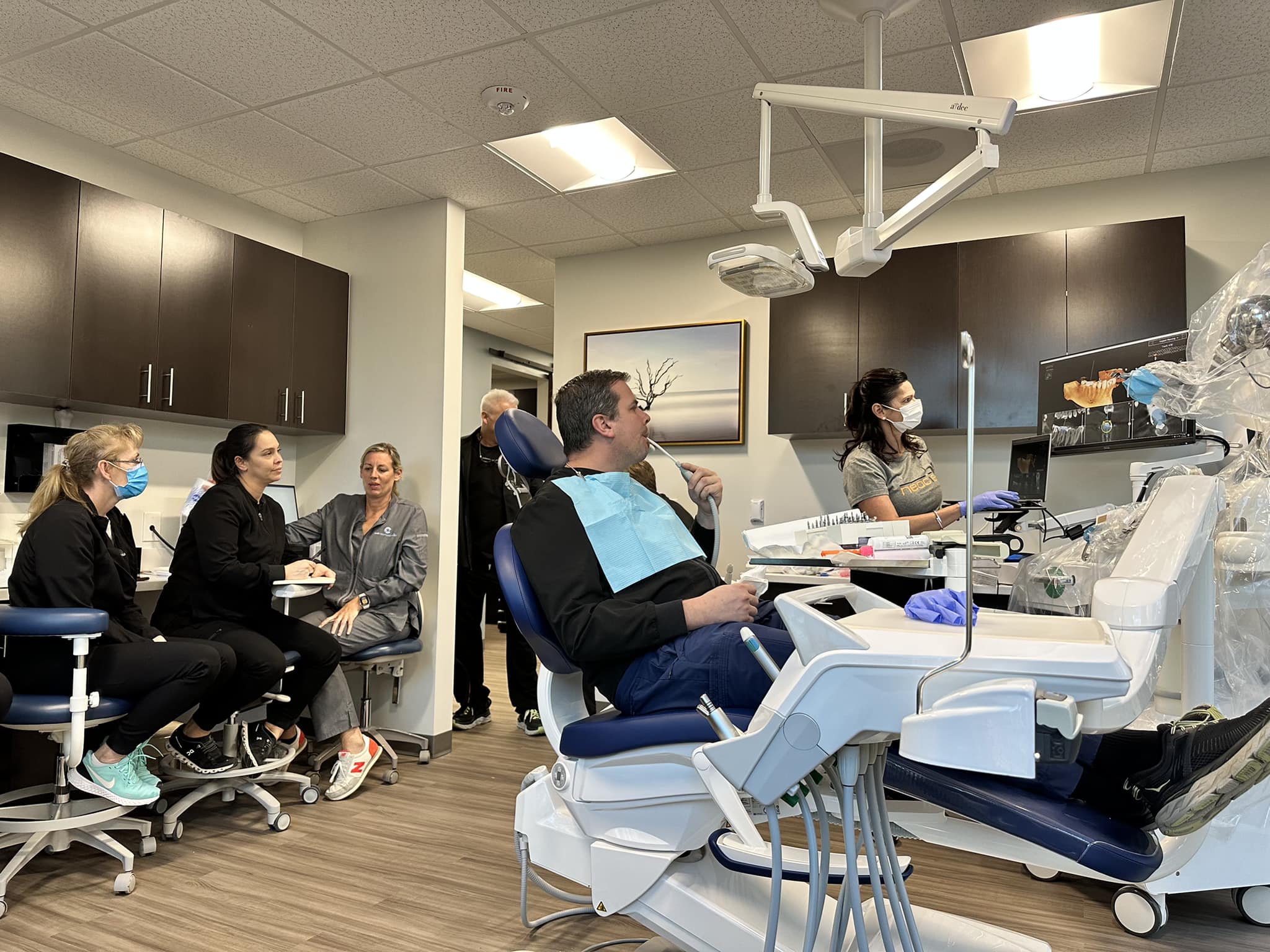 Cary Prosthodontics was founded in 1991 to provide the finest care to residents of Cary, Raleigh, Apex, Holly Springs, Fuquay-Varina, Morrisville, and surrounding areas. Our compassionate and caring prosthodontists are members of a number of professional associations, including:
American College of Prosthodontics (ACP)
Academy of Osseointegration (AO)
International Team for Implantology (ITI)
For more information about 
our services
, contact our practice 
online
 or 
call (919) 858-8193
 to speak to a member of our team today.
The Proof is in Our patients
Staff is professional but caring, more so than other medical offices I've been to. When you walk in they actually greet you by name. They remember details of your previous visits, which speaks to a great office staff. And Dr. Lim does his best to see that you have a good outcome. Thanks to all!
Was treated with so much respect from the Dr. and staff. I'm a very nervous person when it comes to having dental work done I can't help it, but they made feel so comfortable so easy to explain to let them know why I was there. I couldn't wait to tell my family and friends. Thanks
Yet again, an EXCELLENT visit with Dr Koffard. The staff are so thoughtful and welcoming, professional and knowledgeable and I really appreciate the lightness of the spirit in the entire office; not to mention Dr Koffards' effervescent nature. Thank you again for taking such good care of me. Oh! And congratulations on the new, roomy office space! It's beautiful!
My doctor and the nurse were absolutely amazing . i have bad anxiety when it comes to mouth operations and they walked me through every step, everything was super quick and easy. I wish there was another way to thank the ladies who worked on me bc i have never been so comfortable.
Tuesday
7:30 AM - 3:30 PM
Wednesday
7:30 AM - 3:30 PM
Thursday
7:30 AM - 3:30 PM