Full Mouth Reconstruction
Are you embarrassed by your smile? Are broken, decaying, or missing teeth affecting your ability to chew and speak?
A full mouth reconstruction can address several dental problems to restore the look and function of your smile and your overall oral health.
Drs. Brandon Kofford and Kevin Lim in Cary, NC, can rebuild your smile through a customized full mouth reconstruction plan.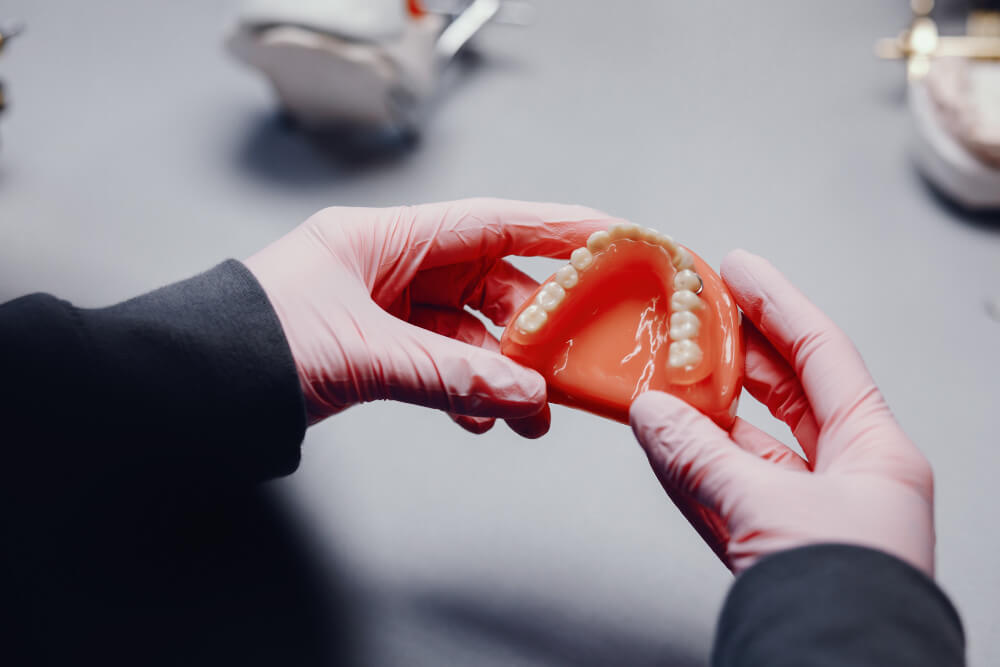 Don't Wait Until It's Too Late
CONTACT OUR CARY PRACTICE TODAY
Delaying dental treatment can lead to more serious oral health issues, which can require more complex and expensive treatment. Don't let your dental problems turn into something more severe. 
Contact
 our Cary practice today.
Enhance Your Quality of Life
WITH A CUSTOMIZED TREATMENT PLAN
A full mouth reconstruction combines general and restorative dentistry procedures to improve the health of your teeth, gums, and jaw. Each patient's oral health goals are unique, so your treatment will be customized to meet your needs. Through a full mouth reconstruction, you can:
FULL MOUTH RESTORATION CAN TREAT
Alleviate Certain Conditions
WITH FULL MOUTH RECONSTRUCTION
When left untreated, damaged, misaligned, and missing teeth can affect your gums, jaw, and oral health and lead to more severe issues, such as:
Stress, poor dental alignment, and other factors can cause you to unconsciously grind your teeth. This can leave your teeth severely worn down. Treating bruxism often involves restoring the damaged teeth while also diagnosing and treating the underlying cause or causes of the condition.
The temporomandibular joints (TMJ) connect the jaw to the skull and are responsible for jaw movement. When these joints don't function properly, you can experience popping, locking, and pain. There are many ways we can treat a TMJ disorder (TMD), depending on your needs.
Through multiple dental treatments, our dentists can restore and maintain your oral health and prevent these serious concerns. Contact our Cary practice to request your consultation.
CONTACT OUR CARY PRACTICE TO LEARN MORE
You are likely a good candidate for a full mouth reconstruction if you have multiple dental issues a single treatment cannot fix. Our team can examine your mouth during a consultation at our Cary office to determine if you could benefit from this treatment. Good candidates for this treatment typically have:
After your consultation, one of our skilled dentists can create a customized full mouth reconstruction plan to meet your oral health needs and cosmetic goals.
Do You Need Extensive Dental Care?
CONTACT OUR PROSTHODONTISTS TODAY
If you are missing a tooth, have fractured teeth, or suffer from jaw pain, total mouth rehabilitation may be right for you. 
Dr. Brandon Kofford
 and 
Dr. Kevin Lim
 have improved the smiles of many patients in Cary, NC, and the surrounding communities. We look forward to serving you. We can use a combination of implants, restorations, and other advanced dentistry techniques when developing a custom treatment plan that addresses your needs. The results of full mouth restoration can dramatically enhance your smile and your overall quality of life. To learn more about your 
restorative dental treatment
 options, 
contact our practice online
. You can also request an appointment by phone.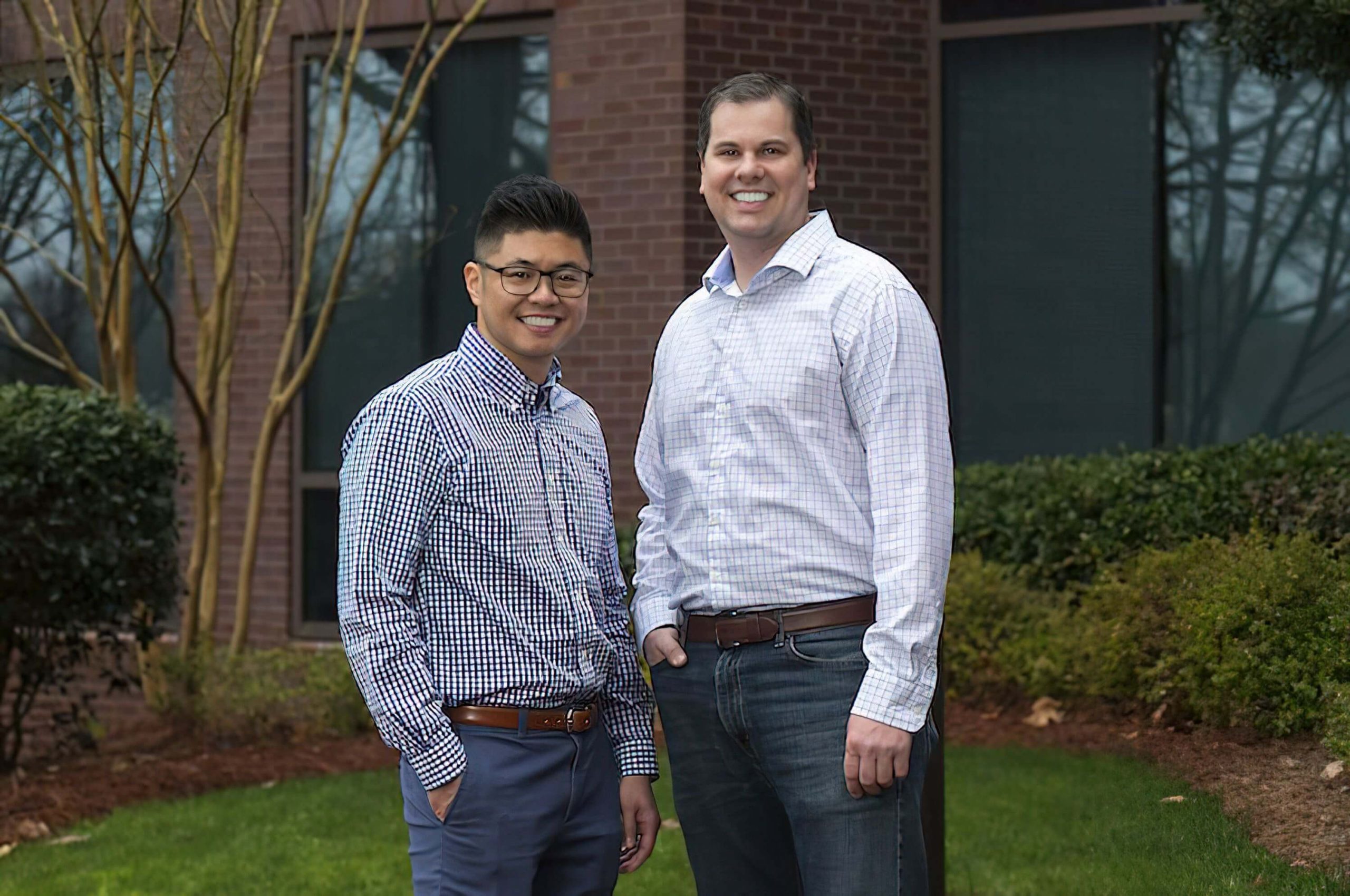 Drs. Kevin Lim and Brandon Kofford look forward to your visit. Our team will go over the pros and cons of all of your dentistry options.
THAT COULD BE INCLUDED IN YOUR TREATMENT
Your full mouth reconstruction treatment plan could involve several procedures to create the best results, including: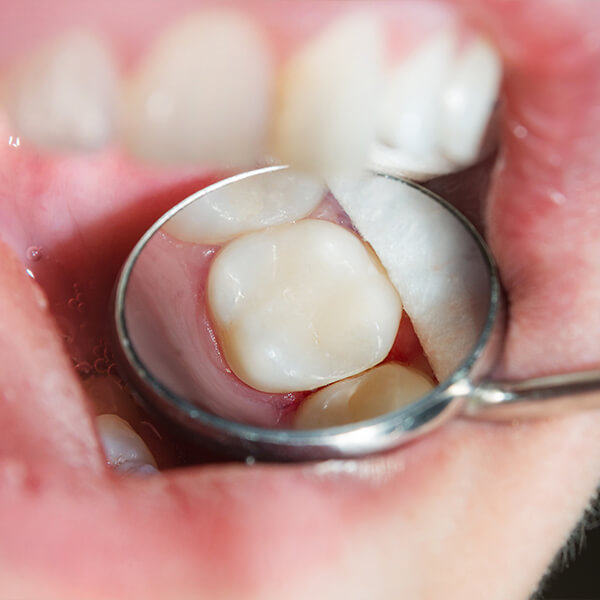 One of the most common restorations patients receive, a dental filling is designed to replace enamel structure that's been compromised by a cavity. We use tooth-colored fillings whenever possible because they look more natural and are more compatible with your dental tissue than silver amalgam.
Inlays and onlays are types of restorations used when fillings are no longer viable on molars and premolars that have been substantially damaged or decayed. Inlays restore the grooved chewing surface of the teeth, while onlays can replace both the points and grooves.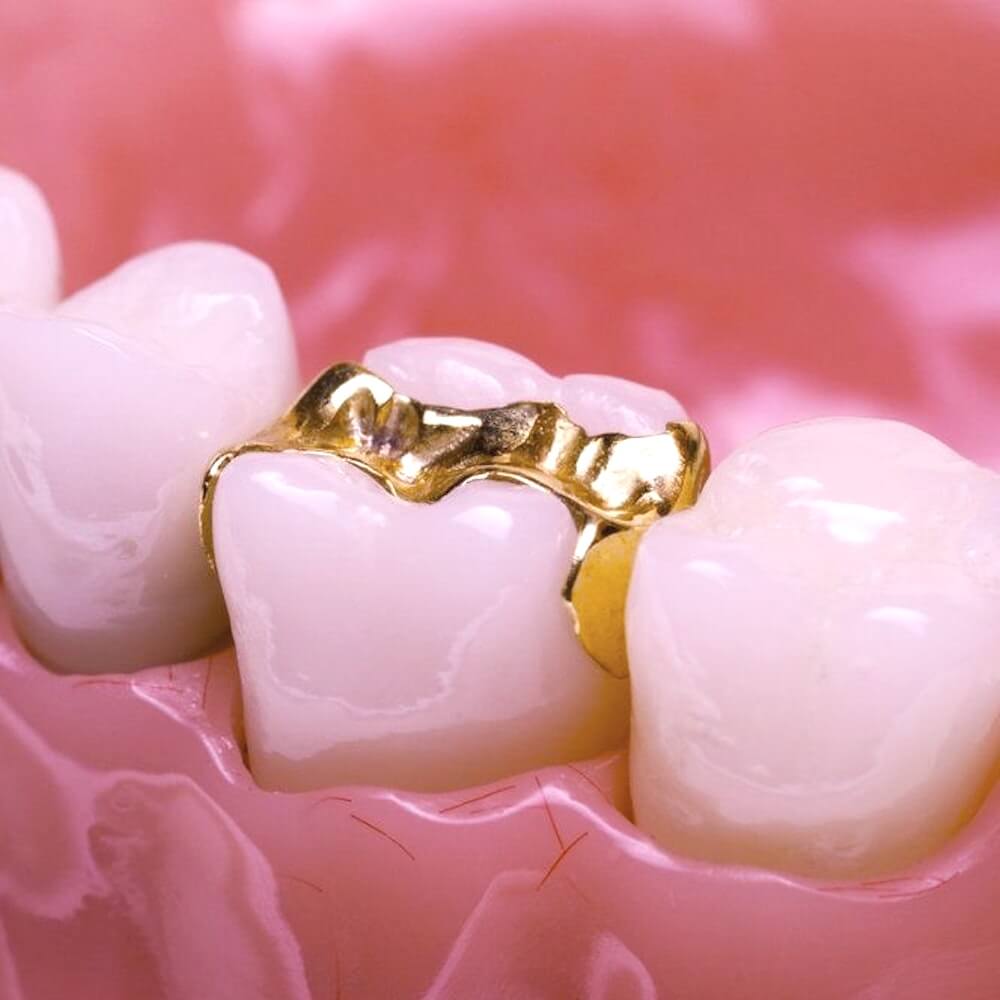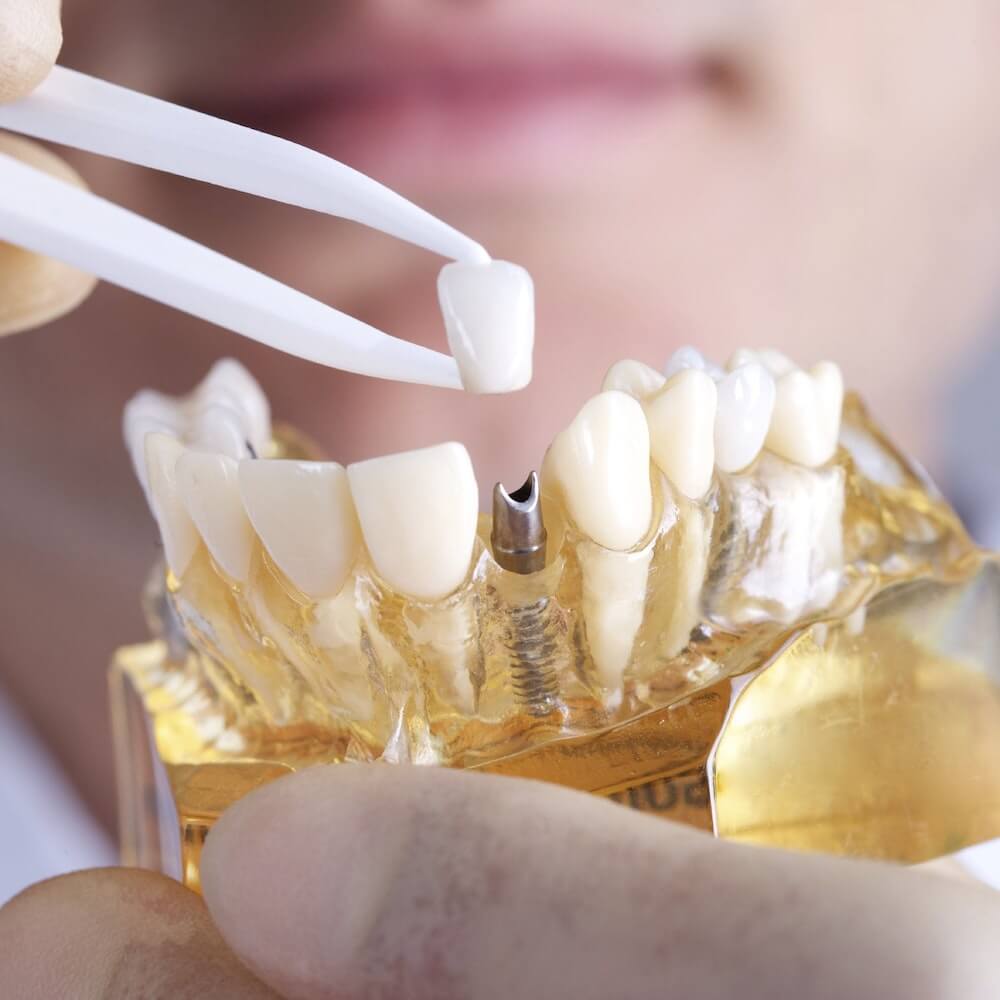 A dental crown protects a severely decayed or damaged tooth. Crowns may be made of porcelain fused to metal or gold, and there are metal-free crown options. Metal-free restorations are made from IPS e.max® (lithium disilicate) and zirconia
A dental bridge fills the gap left by a missing tooth. The bridge consists of a false tooth bookended by crowns. The crowns cap the teeth adjacent to the gap, holding the bridge in place. Thanks to a bridge, you can bite, chew, and smile with confidence.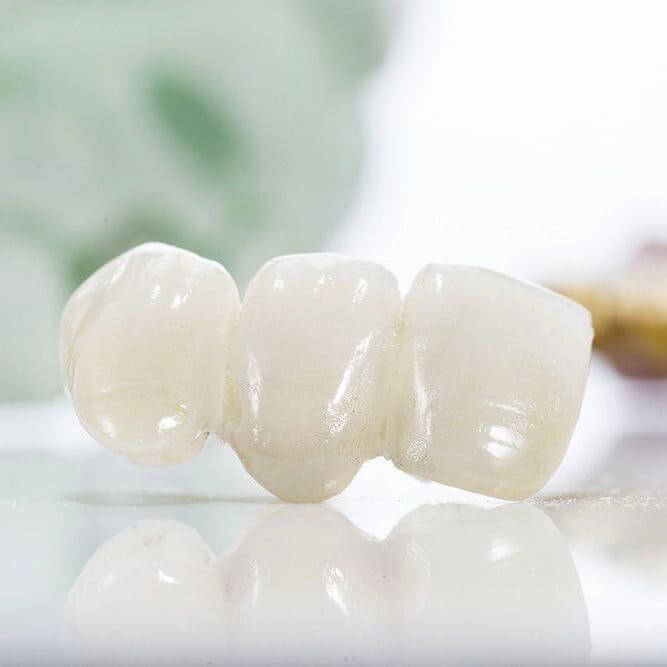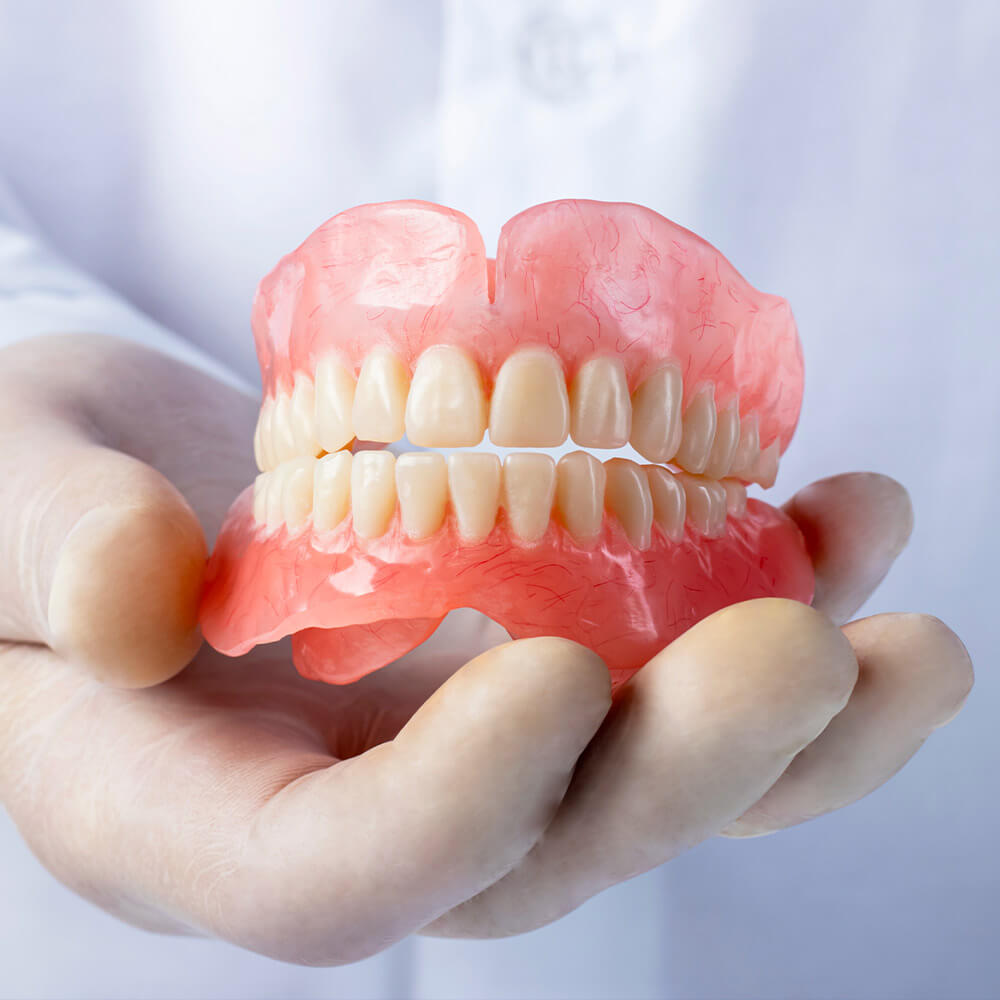 Missing most or all of your teeth? Dentures are an excellent option. Full and partial dentures brace onto the gumline, restoring oral function. Using modern materials, dentures are custom-crafted to look just like a natural set of teeth.
If you want a stable solution for missing teeth, implants may be right for you. Dental implants are artificial tooth roots that fuse to the jawbone. Dental implants can make a crown, bridge, or set of dentures as stable as natural teeth.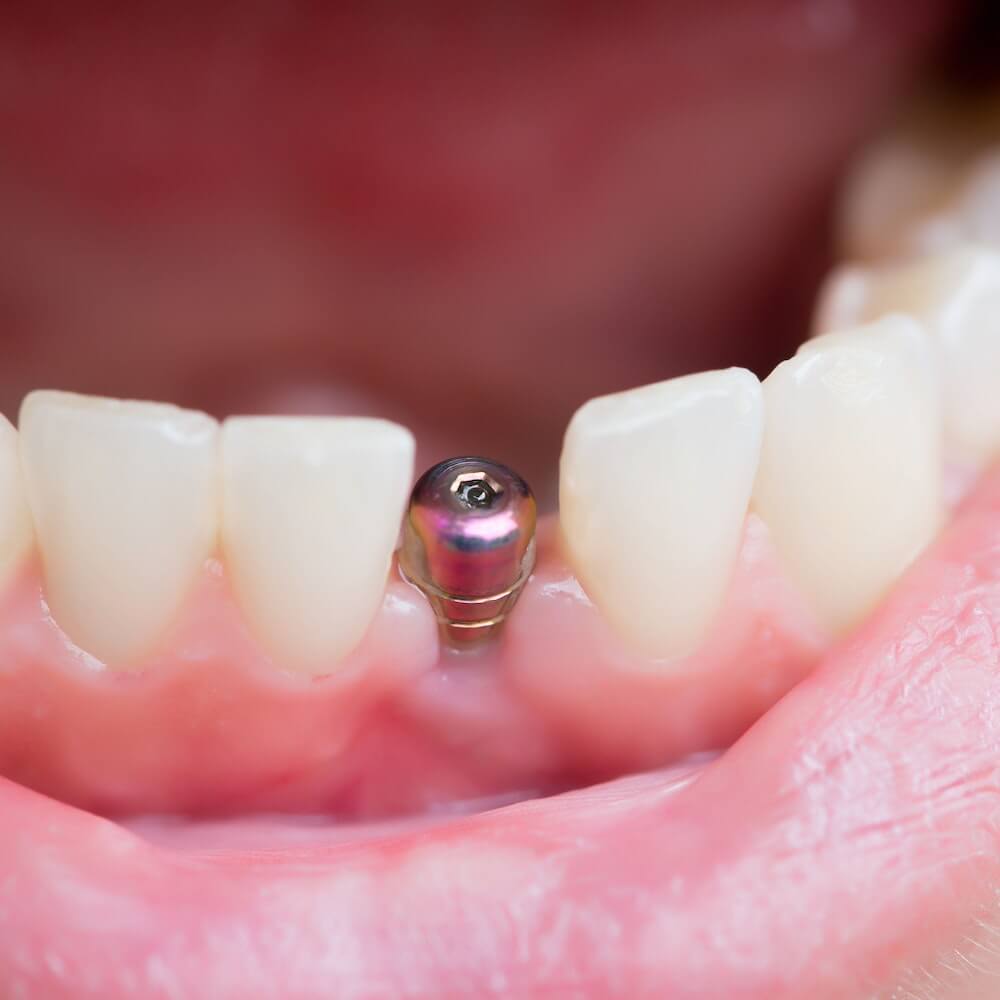 See How We Can Place a Dental Crown
A TREATMENT COMMONLY USED IN FULL MOUTH RECONSTRUCTION
A dental crown can restore a broken or decaying tooth and make it look indistinguishable from your surrounding teeth. It can enhance the appearance of your smile and protect your tooth from further damage.
The price of full mouth reconstruction varies based on the procedures used. During your consultation at our Cary, NC, practice, we can provide a full cost breakdown. To keep treatments affordable, we offer several financing options and can review eligibility for coverage through dental insurance and/or medical insurance.
Ready to Smile With Pride?
CONTACT OUR CARY PRACTICE
Missing, damaged, or decaying teeth can affect the function of your bite and lead to further oral health issues. Our skilled prosthodontists can create a customized treatment plan to repair any dental damage. Restoring the health of your smile is our main priority, but a full mouth reconstruction has the added benefit of enhancing the appearance of your smile. 
Contact our Cary, NC, practice
 to learn more about full mouth reconstruction.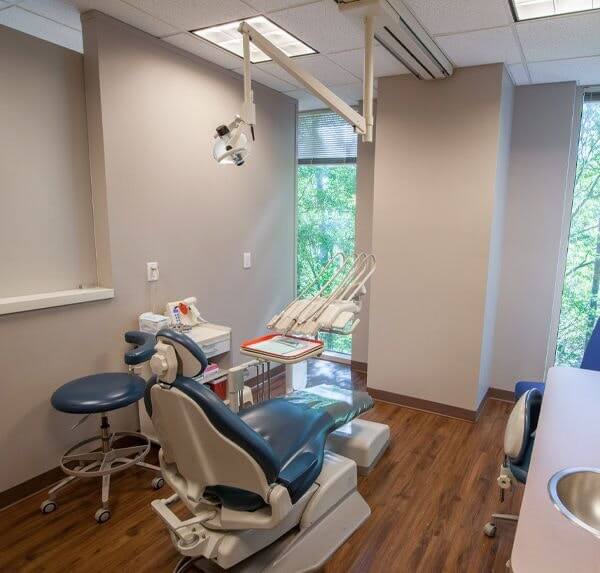 Planning Your Full Mouth Reconstruction
Using 
the latest X-rays and digital imaging technology
, we can assess the health of every tooth. The Straumann® CARES® 7 intraoral scanner allows us to create 3D color scans of the mouth. The data collected by this tool can help our partner dental lab develop high-quality, natural-looking restorations.
After performing a full exam and assessing your dental health, we will create a custom treatment plan just for you. We will go over 
each procedure
 in great detail, giving you a timeline for treatment and answering your questions about the process. Our goal is to fully restore and rehabilitate your mouth.
Want to Enhance Your Smile Further?
OUR COSMETIC DENTISTRY OPTIONS CAN MAKE YOUR HEALTHY SMILE GORGEOUS
Our skilled dentists can provide reconstructive and 
cosmetic dentistry procedures
 to completely transform your smile. Some cosmetic treatments we offer that can add an aesthetic boost to your smile after your full mouth reconstruction include:
Visit Our Top-Rated Office
Are you looking for a dental practice you can trust to provide high-quality care? Our office is regularly rated five stars for the professional and friendly care we provide to our patients. To meet with one of our dentists and start your dental crown process, fill out our online form to request your consultation. You can also contact us by calling our office, serving Cary and Raleigh, NC, at: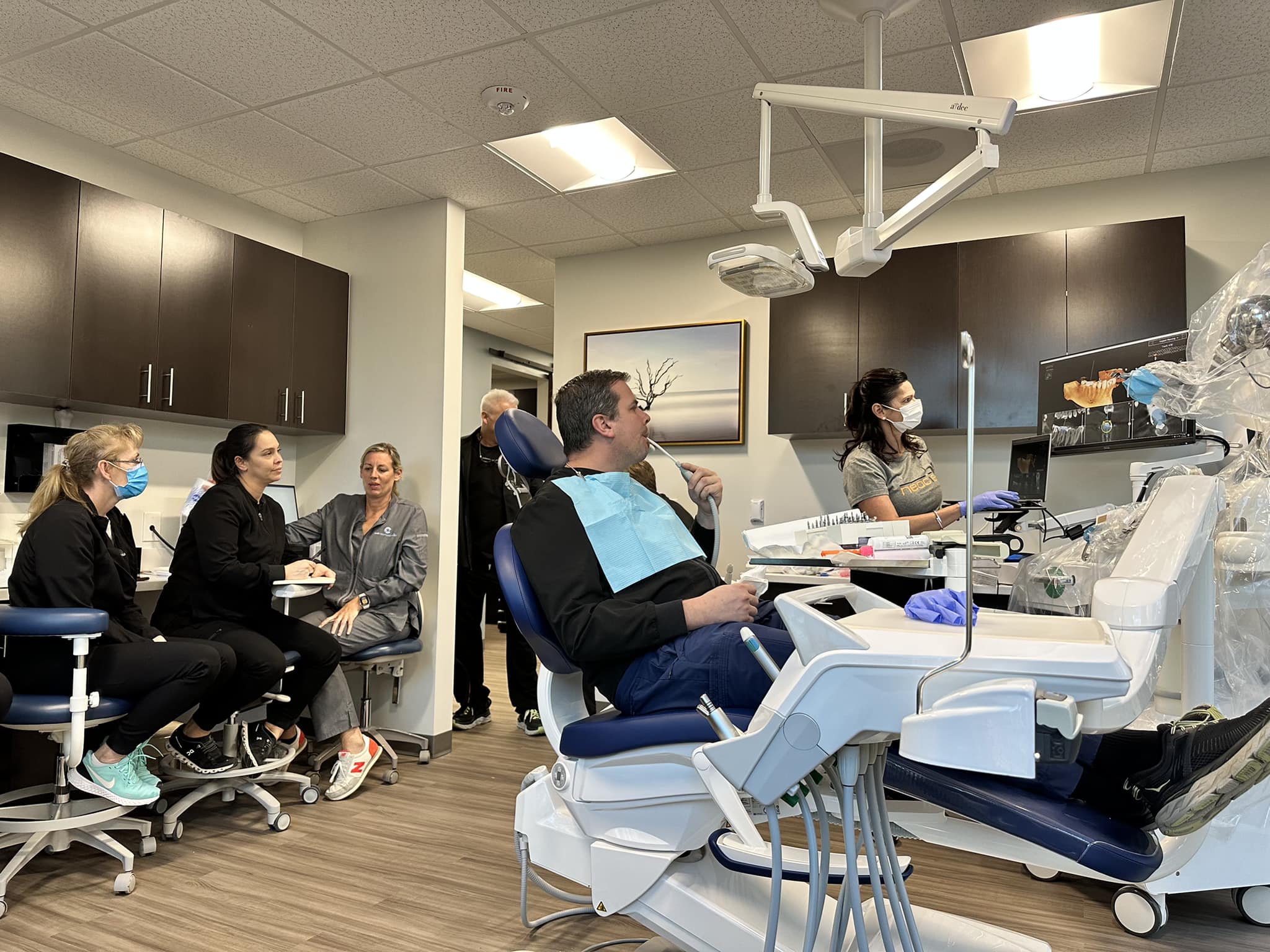 KEEPING YOU ON THE SAME PAGE
While discussing your reconstruction plan, our entire team will help you understand the risks, benefits, and 
basics of various procedures
. Using a combination of physical models, before and after photos, slideshows, and 
digital technology
, we will make sure you feel confident and fully informed about your dental treatment options.
Cary Prosthodontics was founded in 1991 to provide the finest care to residents of Cary, Raleigh, Apex, Holly Springs, Fuquay-Varina, Morrisville, and surrounding areas. Our compassionate and caring prosthodontists are members of a number of professional associations, including:
American College of Prosthodontics (ACP)
Academy of Osseointegration (AO)
International Team for Implantology (ITI)
For more information about 
our services
, contact our practice 
online
 or 
call (919) 858-8193
 to speak to a member of our team today.
The Proof is in Our patients
Staff is professional but caring, more so than other medical offices I've been to. When you walk in they actually greet you by name. They remember details of your previous visits, which speaks to a great office staff. And Dr. Lim does his best to see that you have a good outcome. Thanks to all!
Was treated with so much respect from the Dr. and staff. I'm a very nervous person when it comes to having dental work done I can't help it, but they made feel so comfortable so easy to explain to let them know why I was there. I couldn't wait to tell my family and friends. Thanks
Yet again, an EXCELLENT visit with Dr Koffard. The staff are so thoughtful and welcoming, professional and knowledgeable and I really appreciate the lightness of the spirit in the entire office; not to mention Dr Koffards' effervescent nature. Thank you again for taking such good care of me. Oh! And congratulations on the new, roomy office space! It's beautiful!
My doctor and the nurse were absolutely amazing . i have bad anxiety when it comes to mouth operations and they walked me through every step, everything was super quick and easy. I wish there was another way to thank the ladies who worked on me bc i have never been so comfortable.
Tuesday
7:30 AM - 3:30 PM
Wednesday
7:30 AM - 3:30 PM
Thursday
7:30 AM - 3:30 PM