Tooth loss can affect your ability to speak clearly, chew, and smile with confidence. If you have one or several missing teeth, Cary Prosthodontics can provide a custom dental bridge to restore your smile. Read on to discover why it pays to receive a dental bridge from our practice in Cary, NC.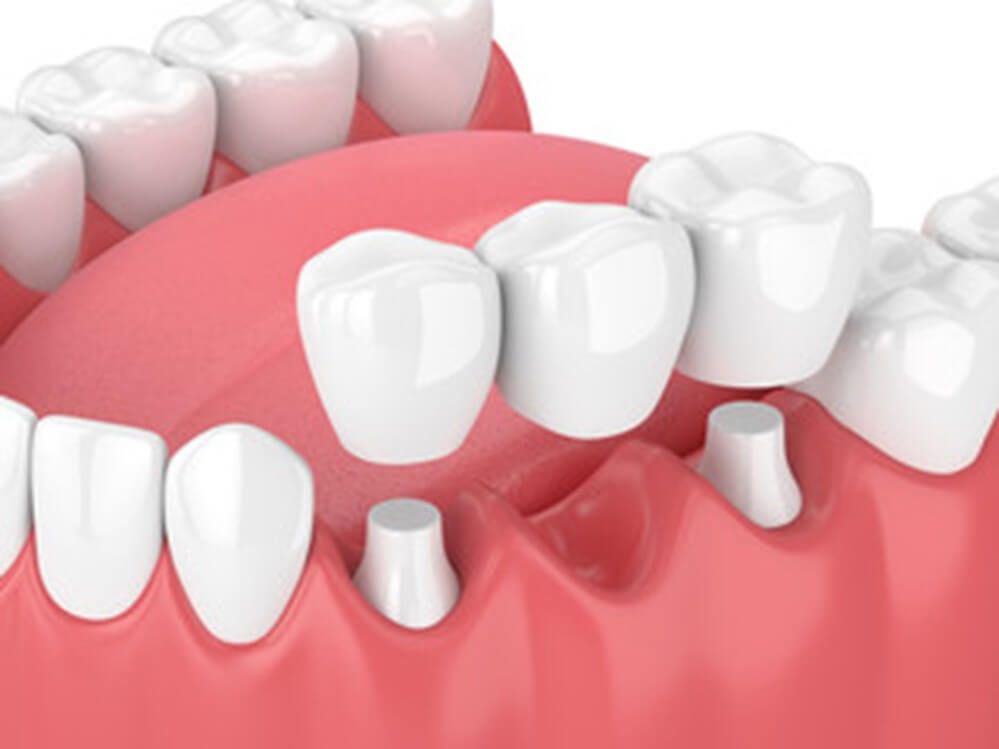 What Are the Benefits of Dental Bridges?
Dental bridges offer a terrific option for replacing one or several consecutive missing teeth. Our dentists are highly trained experts who use state-of-the-art technology to provide compassionate care to all our dentistry practice patients in Cary, Raleigh, and surrounding areas.
What Types of Bridges Are Available?
A traditional dental bridge is designed to replace a single lost tooth or several missing teeth. The bridge consists of a set of artificial teeth called pontics supported by dental crowns placed on your adjacent natural teeth. Pontics are available in several materials, including porcelain, which is a popular option due to its strength and natural appearance. We customize our porcelain pontics and crowns to match your remaining natural teeth.
Traditional dental bridges are a reliable way to restore the function and appearance of your smile. However, they are not without downsides: healthy teeth need to be altered to accommodate the crowns, and a traditional bridge cannot stop the bone atrophy that occurs in the absence of tooth roots. Implant-supported bridges avoid both of these drawbacks.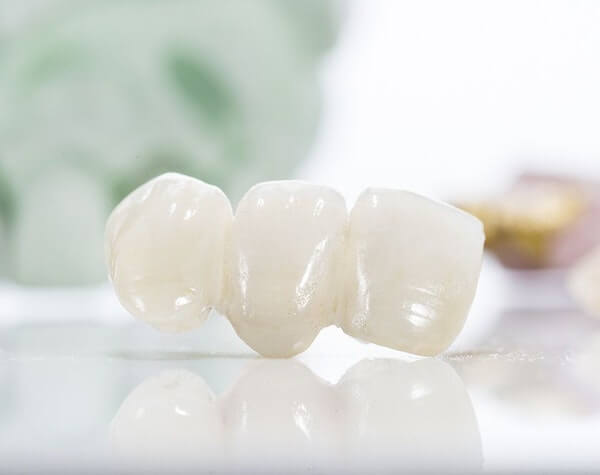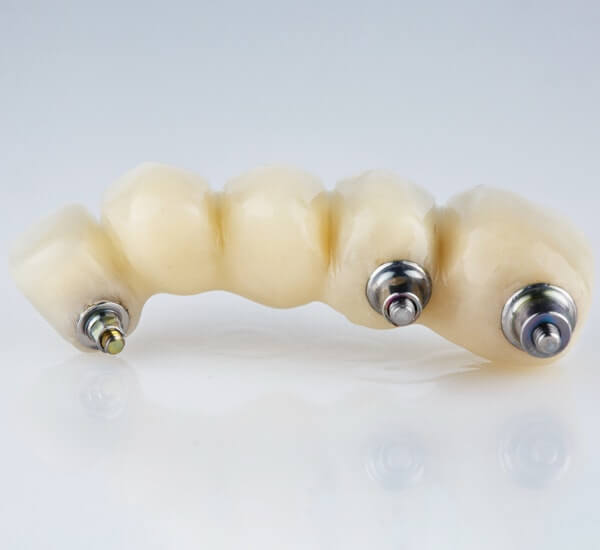 Implant-Supported Bridges
Unlike a traditional bridge, implant-supported bridges don't require your dentist to alter your nearby teeth to support the bridge. Instead, the bridge is attached to dental implants embedded in your jaw. Dental implants are small titanium posts designed to replace your lost tooth roots. Once the implants fuse with your jawbone, your dentist will attach your permanent bridge. Patients who maintain good oral health and have sufficient jawbone tissue are usually candidates for implants.
While implant-supported bridges require a greater investment than a traditional bridge, this option is the only solution that can prevent jawbone atrophy after your teeth have been lost. This is because implants provide the same stimulation to the jawbone that natural tooth roots provide, which signals to the body to retain bone tissue in the area. Our practice can both place and restore dental implants at our office in Cary, NC, with no need for referrals.
Visit Our Top-Rated Office
Are you looking for a dental practice you can trust to provide high-quality care? Our office is regularly rated five stars for the professional and friendly care we provide to our patients. To meet with one of our dentists and start your dental crown process, fill out our online form to request your consultation. You can also contact us by calling our office, serving Cary and Raleigh, NC, at: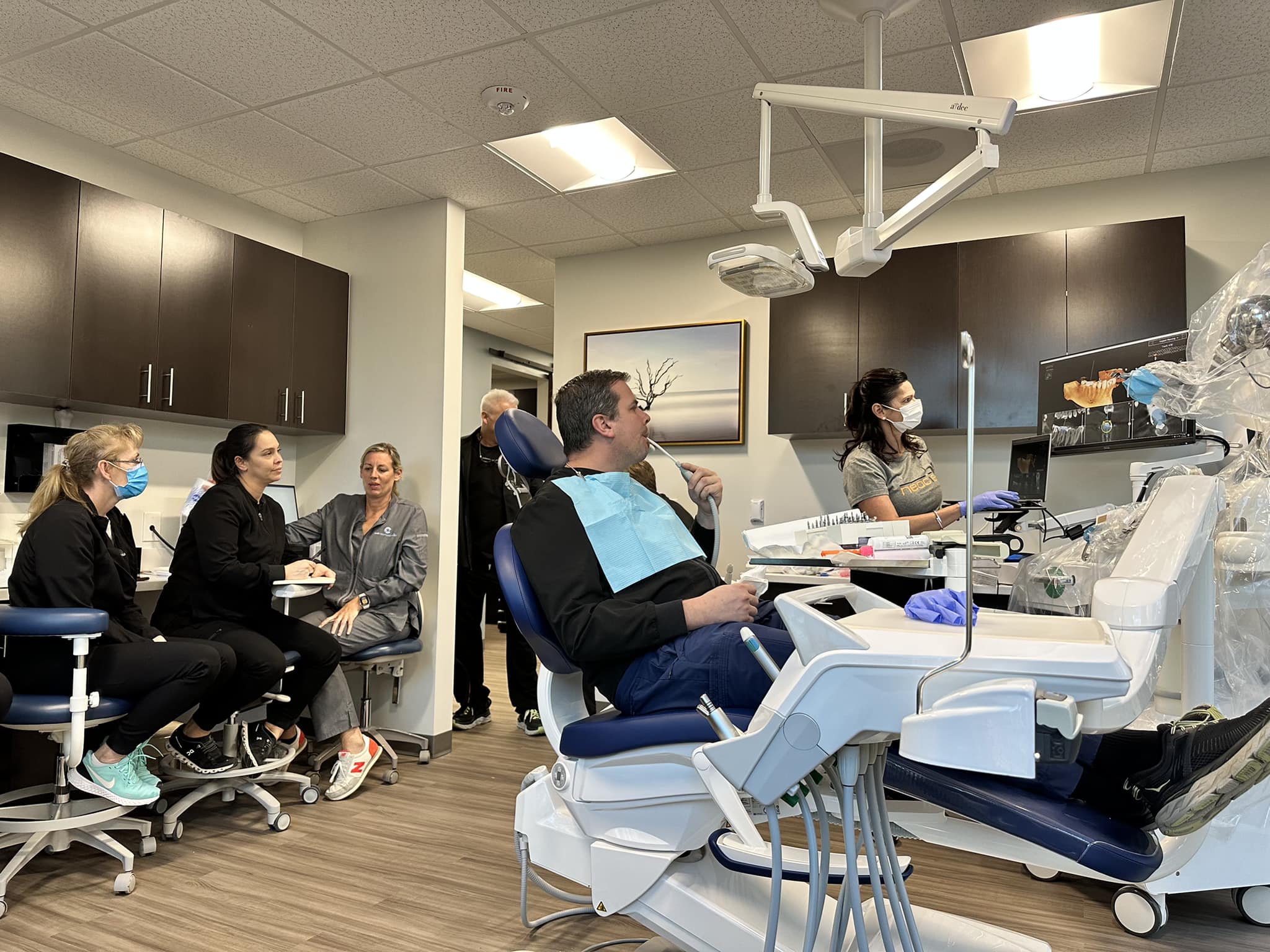 Benefits of an Implant-Supported Bridge
When compared to a traditional restoration, implant-supported dental bridges provide additional benefits:
Jawbone atrophy happens as you age; however, missing one or more tooth roots can accelerate this process. Dental implants act like natural tooth roots by stimulating the tissues in your jawbone, helping prevent it from deteriorating.
Since implant-supported bridges don't require crowns, our dentists do not have to alter any healthy teeth in order to place the bridge. Though crowns can be an excellent restoration option when needed, leaving healthy teeth intact is always preferable.
Suffering With a Lost Tooth? Consider How Dental Bridges Can Help!
Dental bridges provide an excellent option for restoring your teeth in a way that looks and feels natural. Our team at 
Cary Prosthodontics
 serves patients in Cary and Raleigh, NC, and surrounding areas. Call a member of our dental staff or 
contact us online
 to schedule an appointment with one of our dentists. We're glad to answer any questions you have about dental bridges and help you achieve a dazzling smile.
The Traditional Dental Bridge Procedure
We offer sedation dentistry options to help you feel more comfortable through your treatment. If you need preparatory dental procedures like treatment for periodontal disease, one of our dentists will complete these treatments before taking steps to replace your teeth.
Our bridges are constructed using advanced materials that combine durability with a natural-looking appearance.
After numbing the area, your dentist will reshape the teeth on either side of the gap to accommodate the dental crowns that will support your traditional bridge. Your dentist will take digital impressions that will be used to design your restoration.
Depending on the material used for your bridge, it will either be created using our on-site milling system or crafted by a partner lab. If your bridge is crafted off-site, you will be given a temporary bridge until your custom bridge is ready.
When your final restoration is complete, one of our dentists will ensure that it fits comfortably before cementing it into place.
The Process of Receiving a Traditional Dental Bridge
Whether you're missing one tooth or several, a traditional bridge can fill the gap. Your dentist will reshape the teeth adjacent to the gap so that crowns can be cemented in place. These crowns will support the prosthetic tooth (or if needed, teeth), called pontics.
Your dentist will perform an exam during your initial appointment to determine if you're a candidate for a dental bridge. Using detailed X-rays and scans, our dentist can help you decide between a traditional or implant-supported bridge.
Here are some candidacy requirements for dental bridges:
Having one missing tooth or several consecutive missing teeth
Being in reasonably good dental health
Being free from periodontal disease
Have adequate jawbone density
Our dentists can resolve dental problems like periodontal disease before a dental bridge procedure. A partial denture may be a better option than a bridge if you are missing teeth sporadically throughout your mouth.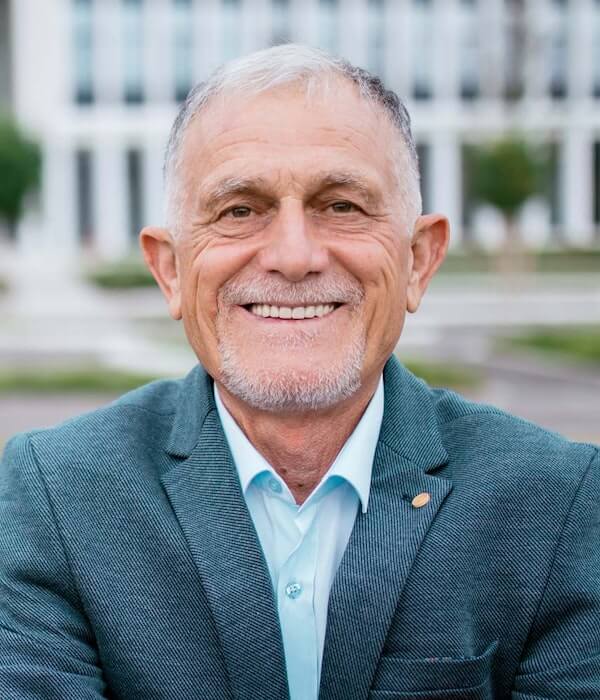 We Can Improve Your Quality of Life
Damaged or missing teeth undercut your health, comfort, and confidence. Thankfully, the advanced treatments available at Cary Prosthodontics, serving Cary and Raleigh, NC, can restore the appearance and function of your smile, radically improving your quality of life.
After receiving implants, advanced dentures, or other dental prosthetics, you can once again eat your favorite foods, brush and floss normally, and laugh and smile without embarrassment.
Take the first step towards a fully functioning mouth by scheduling an appointment with our prosthodontists. You can request a consultation by filling out our online form or calling our friendly team at: 
Cary Prosthodontics was founded in 1991 to provide the finest care to residents of Cary, Raleigh, Apex, Holly Springs, Fuquay-Varina, Morrisville, and surrounding areas. Our compassionate and caring prosthodontists are members of a number of professional associations, including:
American College of Prosthodontics (ACP)
Academy of Osseointegration (AO)
International Team for Implantology (ITI)
For more information about 
our services
, contact our practice 
online
 or 
call (919) 858-8193
 to speak to a member of our team today.
The Proof is in Our patients
Staff is professional but caring, more so than other medical offices I've been to. When you walk in they actually greet you by name. They remember details of your previous visits, which speaks to a great office staff. And Dr. Lim does his best to see that you have a good outcome. Thanks to all!
Was treated with so much respect from the Dr. and staff. I'm a very nervous person when it comes to having dental work done I can't help it, but they made feel so comfortable so easy to explain to let them know why I was there. I couldn't wait to tell my family and friends. Thanks
Yet again, an EXCELLENT visit with Dr Koffard. The staff are so thoughtful and welcoming, professional and knowledgeable and I really appreciate the lightness of the spirit in the entire office; not to mention Dr Koffards' effervescent nature. Thank you again for taking such good care of me. Oh! And congratulations on the new, roomy office space! It's beautiful!
My doctor and the nurse were absolutely amazing . i have bad anxiety when it comes to mouth operations and they walked me through every step, everything was super quick and easy. I wish there was another way to thank the ladies who worked on me bc i have never been so comfortable.
Tuesday
7:30 AM - 3:30 PM
Wednesday
7:30 AM - 3:30 PM
Thursday
7:30 AM - 3:30 PM