While conventional dentistry can offer effective results, it is often slow and can leave patients waiting weeks for crucial services.
Drs. Brandon Kofford and Kevin Lim of Cary Prosthodontics use advanced dental technology to provide comfortable and precise treatment.
Learn why choosing our Cary, NC, dental practice means receiving the most state-of-the-art oral health care in the Raleigh area.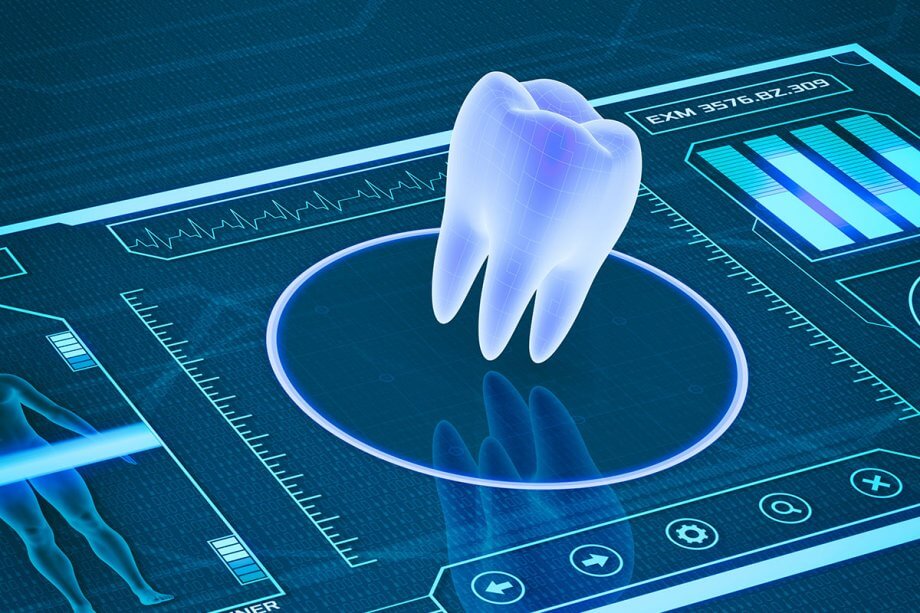 4 Reasons Our Dentists Use the Latest Dental Technology
Precise Details Thanks to Dental Technology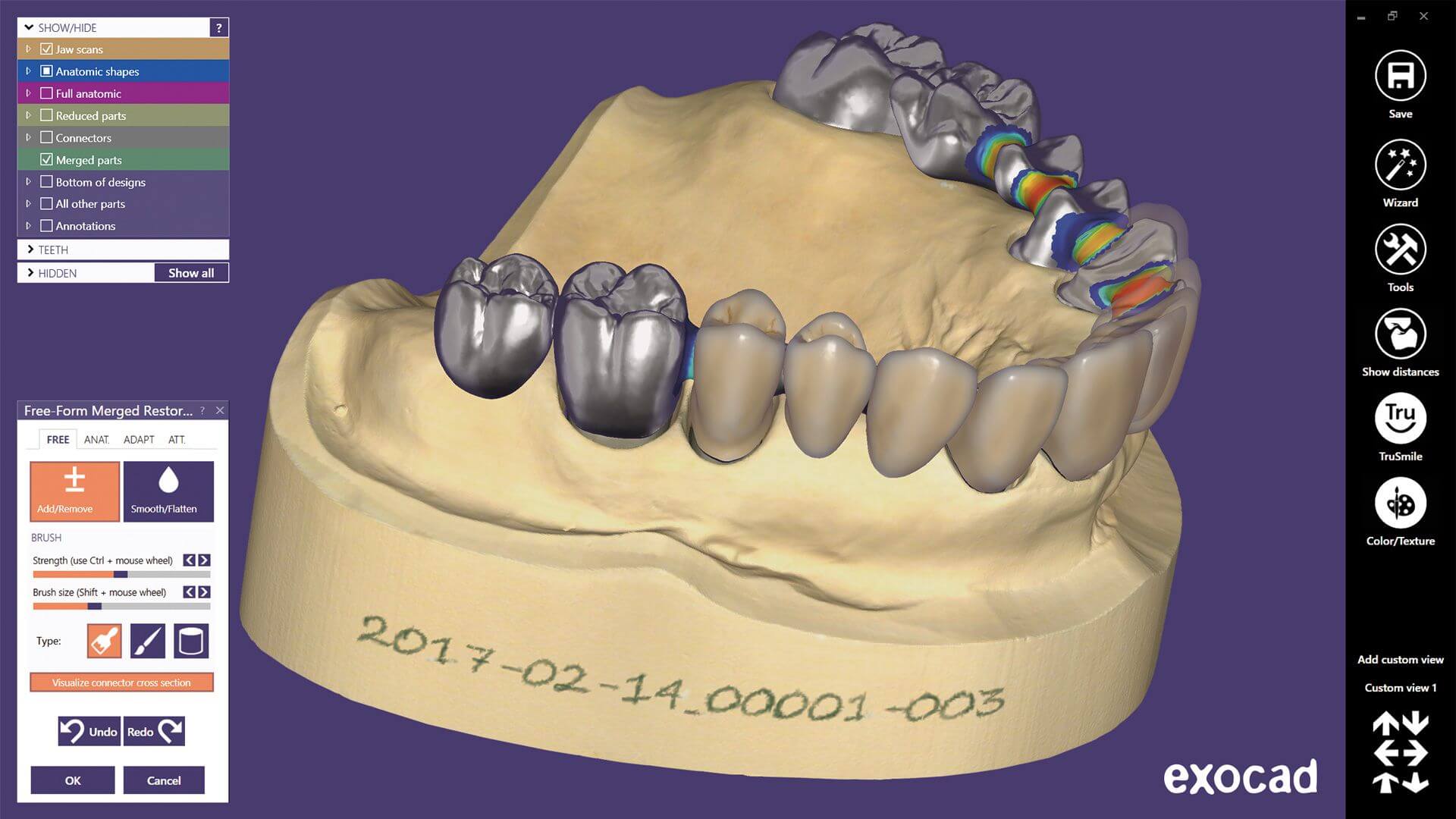 Here you can see the incredible 3D details of a patient's teeth and gums thanks to precise digital scanning.
Our State-of-the-Art Dental Technology
Cary Prosthodontics features some of the most high-tech equipment, software, and materials in the field of dentistry. These advances are invaluable when it comes to diagnosing a patient's oral health issues such as cavities or gum disease. They also aid in the design, creation, and placement of dental implants, dentures, crowns, and bridges.
More About the Yomi System
Yomi provides our dentists with touch feedback during surgery, helping our dentists determine the precise location, angle, and depth for implant placement. Your dentist still performs all parts of surgery. Like using a navigation app on a road trip, the Yomi system provides guidance to the "driver" but does not perform the actual operation.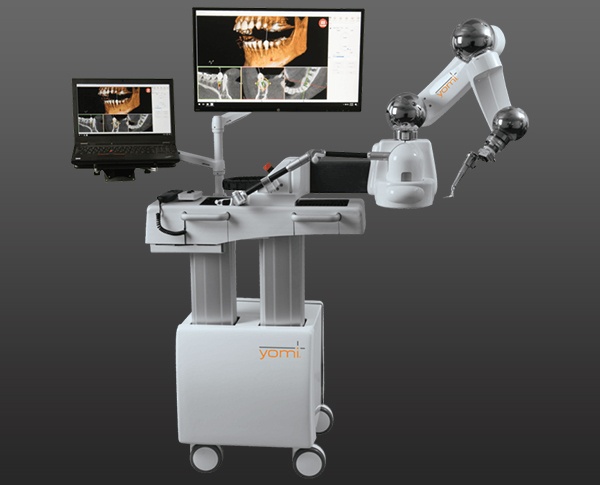 The Smart Denture Protocol
Our three visit protocol combines all the advantages of digital design to create highly aesthetic and long-lasting dentures. In addition, the design of your new or upgraded denture is saved into our system, allowing us to make alterations or create a new restoration with ease.
We can process a brand-new denture on-site so you do not have to wait for your restoration to be sent back and forth between our office and an off-site lab. Upgrading an existing denture typically takes about a week.
How Does the Smart Denture Protocol Work?
WE CAN CONVERT AN EXISTING DENTURE IN 3 EASY STEPS
Upgrading an existing denture typically takes about a week.
Our doctors will first use your existing denture as an impression tray, allowing you to bypass several steps of the traditional denture process. We can reline your dentures during this appointment, so you can enjoy instant improvement. Then, we will digitize your denture into our system.
We will carefully adjust the digital version of your denture and print a unique prototype, then test its fit and appearance. This new version of your denture will act as a final impression tray.
Within about five days, our team will have your new denture ready for final application. A digital copy of your denture will be saved, so that if your denture becomes damaged a new version can be created quickly and easily. We can also use this process to convert your existing denture to an implant-supported restoration.
Visit Our Top-Rated Office
Are you looking for a dental practice you can trust to provide high-quality care? Our office is regularly rated five stars for the professional and friendly care we provide to our patients. To meet with one of our dentists and start your dental crown process, fill out our online form to request your consultation. You can also contact us by calling our office, serving Cary and Raleigh, NC, at: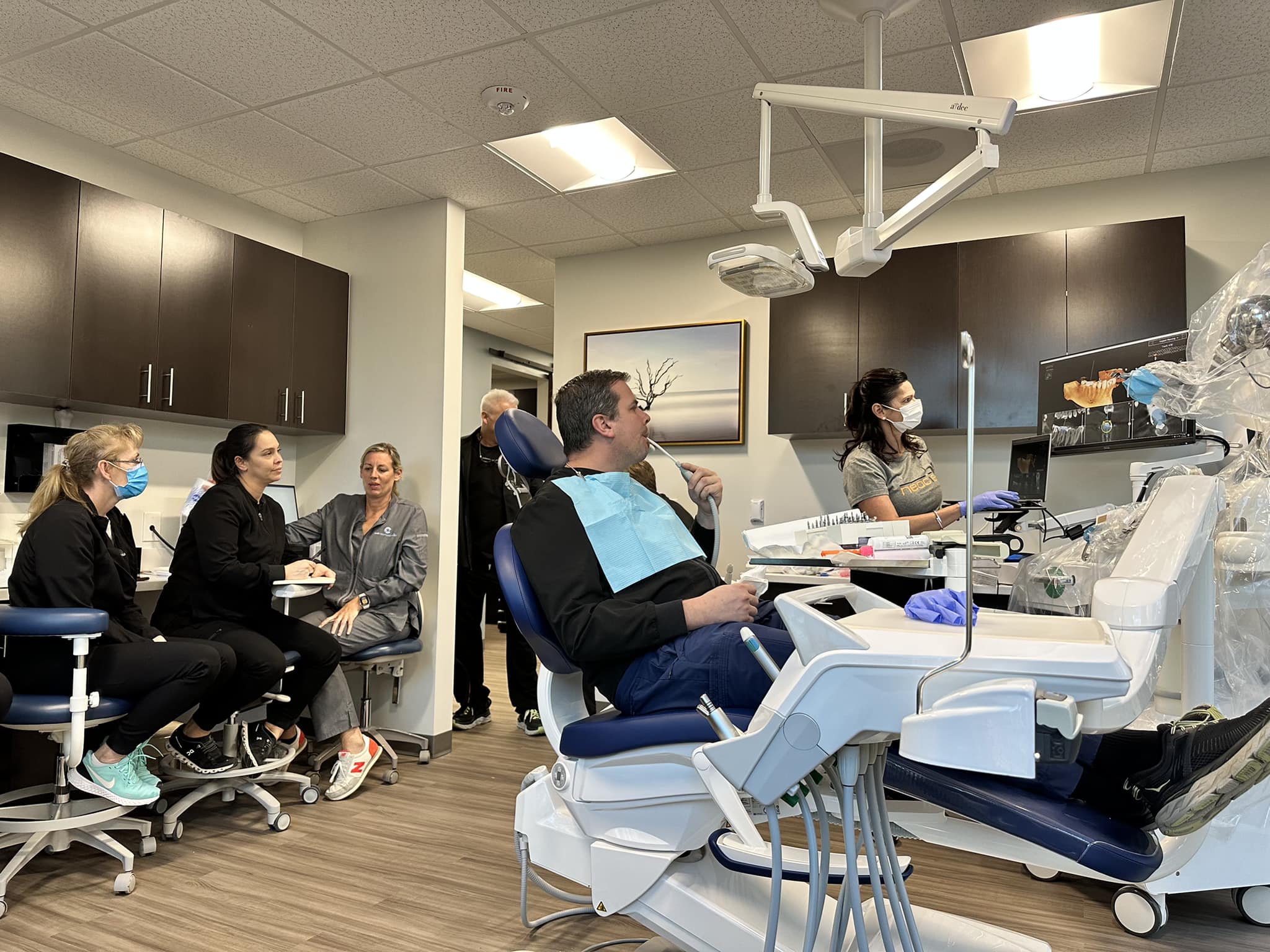 Desire State-of-the-Art Dentistry?
CONTACT CARY PROSTHODONTICS FOR A CONSULTATION
Many dental practices in the Raleigh, NC, area still rely on outdated tools and dental materials, causing patients discomfort and requiring multiple appointments for simple procedures like a crown placement. Patients who come to Cary Prosthodontics are treated with the latest dentistry advances, which can make procedures faster, more efficient, and a lot more comfortable.
Whether you have pain in one tooth or you need a full set of dentures to replace missing teeth, Drs. Kofford and Lim can use the most advanced dentistry tools and techniques to give you and your family the most superior dental care available. Feel free to contact our Cary, NC, practice for a consultation using our online form or by phone.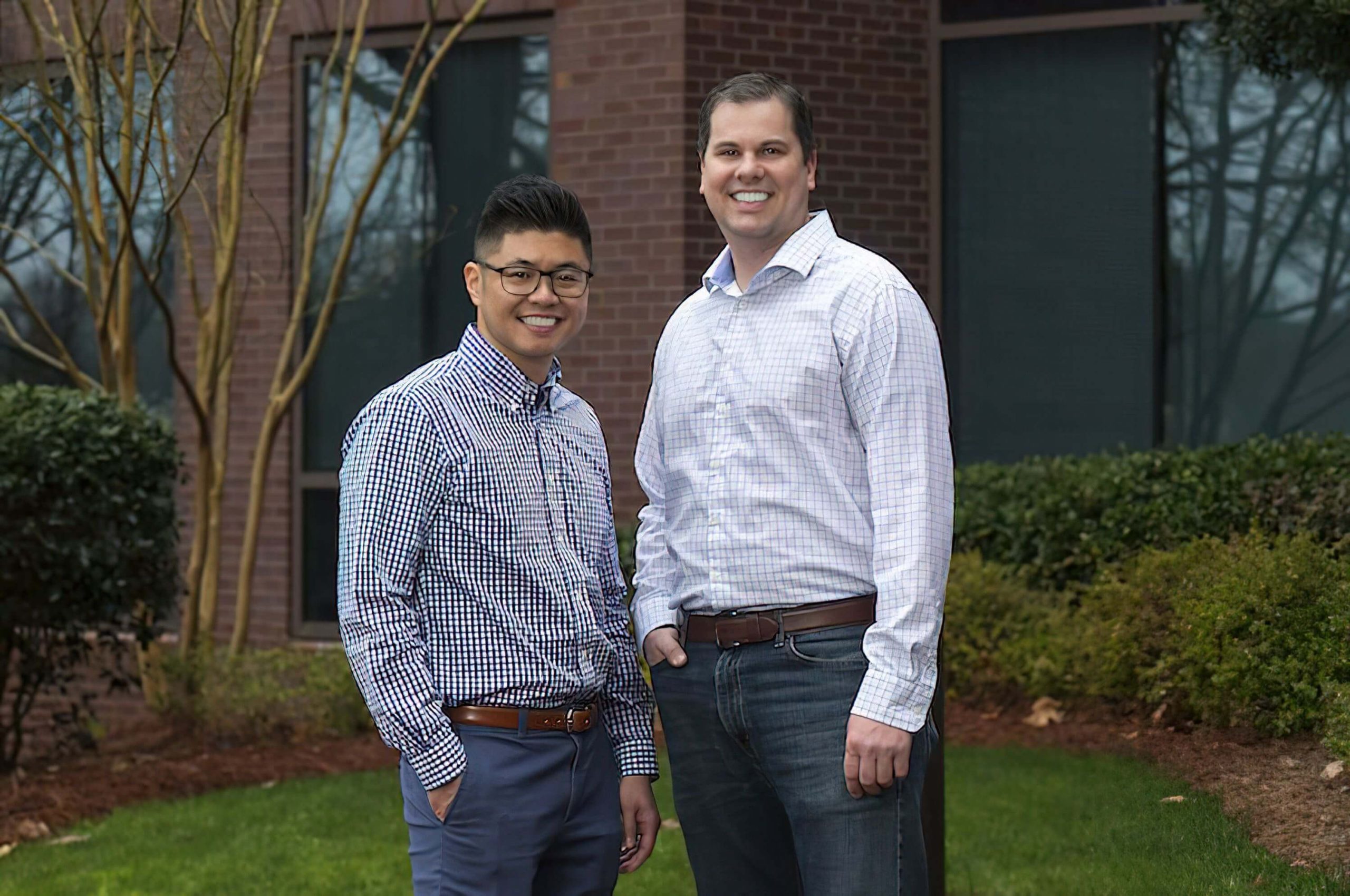 Cary Prosthodontics was founded in 1991 to provide the finest care to residents of Cary, Raleigh, Apex, Holly Springs, Fuquay-Varina, Morrisville, and surrounding areas. Our compassionate and caring prosthodontists are members of a number of professional associations, including:
American College of Prosthodontics (ACP)
Academy of Osseointegration (AO)
International Team for Implantology (ITI)
For more information about 
our services
, contact our practice 
online
 or 
call (919) 858-8193
 to speak to a member of our team today.
The Proof is in Our patients
Staff is professional but caring, more so than other medical offices I've been to. When you walk in they actually greet you by name. They remember details of your previous visits, which speaks to a great office staff. And Dr. Lim does his best to see that you have a good outcome. Thanks to all!
Was treated with so much respect from the Dr. and staff. I'm a very nervous person when it comes to having dental work done I can't help it, but they made feel so comfortable so easy to explain to let them know why I was there. I couldn't wait to tell my family and friends. Thanks
Yet again, an EXCELLENT visit with Dr Koffard. The staff are so thoughtful and welcoming, professional and knowledgeable and I really appreciate the lightness of the spirit in the entire office; not to mention Dr Koffards' effervescent nature. Thank you again for taking such good care of me. Oh! And congratulations on the new, roomy office space! It's beautiful!
My doctor and the nurse were absolutely amazing . i have bad anxiety when it comes to mouth operations and they walked me through every step, everything was super quick and easy. I wish there was another way to thank the ladies who worked on me bc i have never been so comfortable.
Tuesday
7:30 AM - 3:30 PM
Wednesday
7:30 AM - 3:30 PM
Thursday
7:30 AM - 3:30 PM