Is minor misalignment giving you major anxiety about your smile? Wish you could correct it in time for a wedding or other event?
Six Month Smiles is the accelerated orthodontic treatment that can give you a dazzling smile in a fraction of the time that braces require.
Tell me more…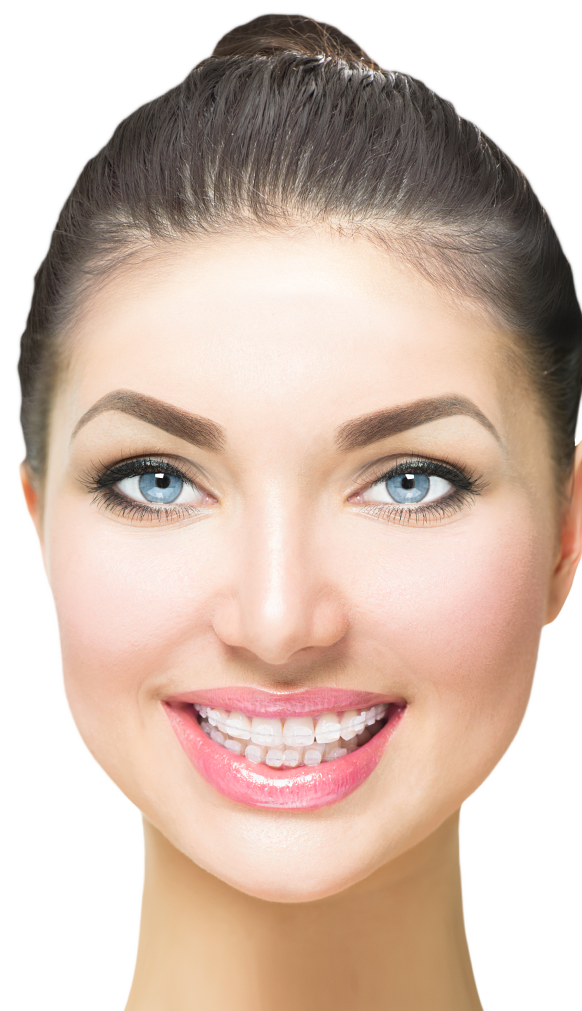 So treatment always takes six months?
The Average Timeline Is Six Months

What can Six Month Smiles correct?
Fix Minor Flaws that Show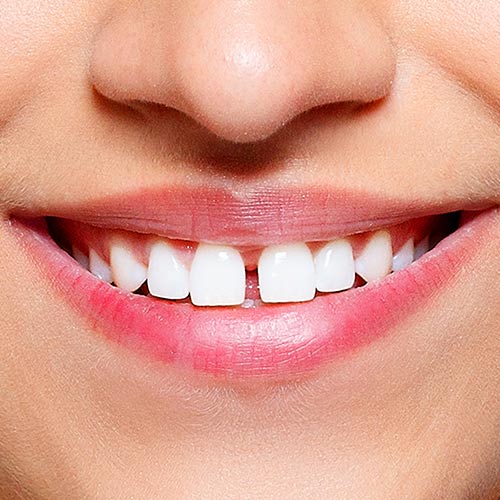 Gapped Teeth
If wide gaps between your teeth bother you, Six Month Smiles can help.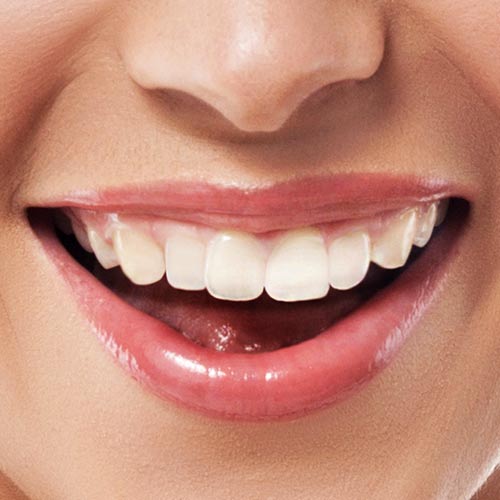 Crowded Teeth
Six Month Smiles can properly align overlapping teeth.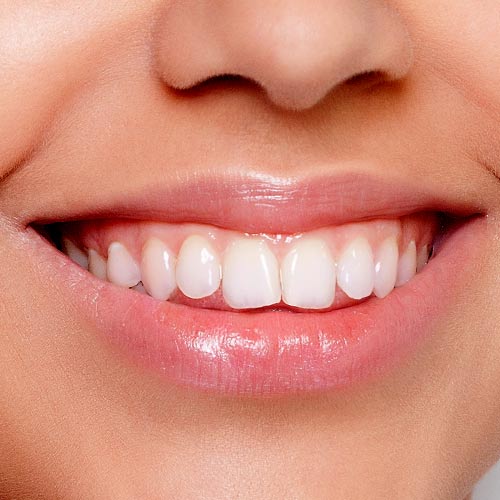 Rotated Teeth
If you have teeth that appear rotated or twisted beside neighboring teeth, Six Month Smiles can make your bite more linear.
MAY BE THE ANSWER IF YOU...
This has got to be expensive, right?
Six Month Smiles Is Affordable
This treatment costs between $3,000 and $4,500. If your dentist finds that the changes you want will benefit your oral health, insurance may actually cover part of the cost.
In comparison, traditional braces can cost up to $10,000, while Invisalign can cost as much as $8,000. While a single porcelain veneer can immediately conceal misalignment, it can cost up to $3,000. It will also eventually require replacement and will not qualify for insurance coverage. 
Is the hardware uncomfortable?
"Not at all. What most patients describe is mild temporary discomfort for a few days after the clear braces are placed and maybe after some adjustments, but people don't complain of anything more than that. Think of it like going to the gym, you maybe be a bit sore at first but you will eventually feel better."
Dr. Chris Bowman, Six Month Smiles instructor
Let's compare my options a little more closely...
| Solution | Cost | Insurance | Duration of Results |
| --- | --- | --- | --- |
| | | | Permanent with Proper Care |
| | | | Permanent with Proper Care |
| | | | Permanent with Proper Care |
| | $800 to $3,000 per veneer | | |
Six Month Smiles uses the same basic concept as traditional braces, but with some key differences. Brackets and wires are used to gradually move the teeth, but instead of aligning your entire bite, this treatment focuses only on the teeth that show when you smile. Because the brackets are clear and the wire is tooth-colored, you don't have to worry about your hardware taking center stage during treatment.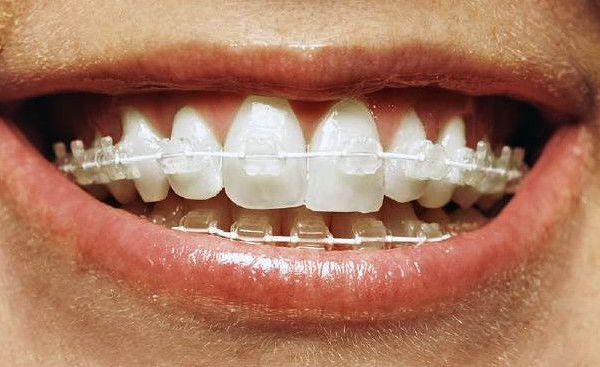 What can I expect during treatment?
From Consultation to Rejuvenation
When treatment is complete, you can expect to see an exciting improvement in the way your teeth look when you smile.
Your dentist will examine your smile to determine if this treatment is right for you. ​
This only takes about an hour.
You will have three to seven adjustments over the coming months. During this time, you must avoid foods that can damage your braces. Be sure to floss and use a water pick daily.
Four to nine months later, your dentist will remove your braces and you can begin enjoying your beautiful smile.
How do I make sure my smile stays this way?
After the brackets are removed, you will need to wear a retainer to maintain your results. As always, you will need to brush twice and floss at least once daily. You should also meet with your dentist for a checkup at least every six months. If you play contact sports, talk to your dentist about a custom mouthguard that can minimize the risk of dental trauma.
Show me how Six Month Smiles has helped others…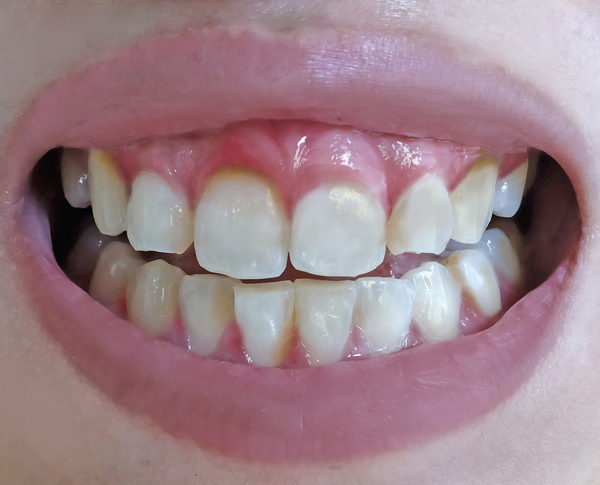 Before
This patient's smile looked uneven and unhealthy due to minor misalignment.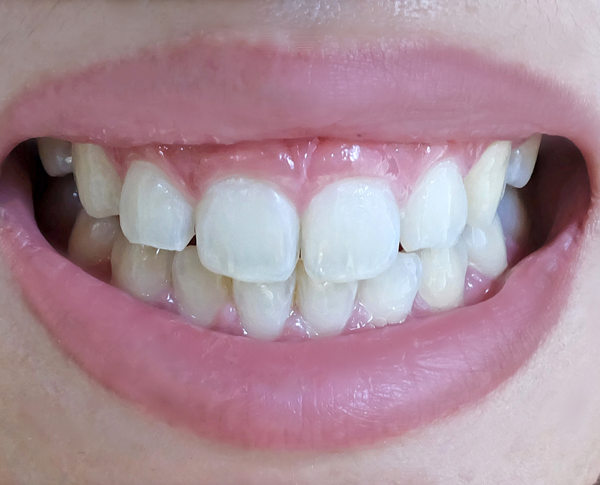 After
Six Month Smiles helped this patient achieve symmetry and a more attractive smile.
IS POSSIBLE WITH SIX MONTH SMILES
When treatment is complete, you can expect to see an exciting improvement in the way your teeth look when you smile. The appearance of symmetry and health can make lasting impressions on everyone you meet. It can also help you experience a new level of self-confidence that benefits your personal relationships and your career.
I'm ready to find out if Six Month Smiles is right for me...
hanks to Six Month Smiles, 
a stunning new smile and an escape from feelings of self-consciousness could be just a few months away
. 
Reach out to your dentist today
 to find out if Six Month Smiles is the key to achieving the smile you have always wanted.
Cary Prosthodontics was founded in 1991 to provide the finest care to residents of Cary, Raleigh, Apex, Holly Springs, Fuquay-Varina, Morrisville, and surrounding areas. Our compassionate and caring prosthodontists are members of a number of professional associations, including:
American College of Prosthodontics (ACP)
Academy of Osseointegration (AO)
International Team for Implantology (ITI)
For more information about 
our services
, contact our practice 
online
 or 
call (919) 858-8193
 to speak to a member of our team today.
Visit Our Top-Rated Office
Are you looking for a dental practice you can trust to provide high-quality care? Our office is regularly rated five stars for the professional and friendly care we provide to our patients. To meet with one of our dentists and start your dental crown process, fill out our online form to request your consultation. You can also contact us by calling our office, serving Cary and Raleigh, NC, at: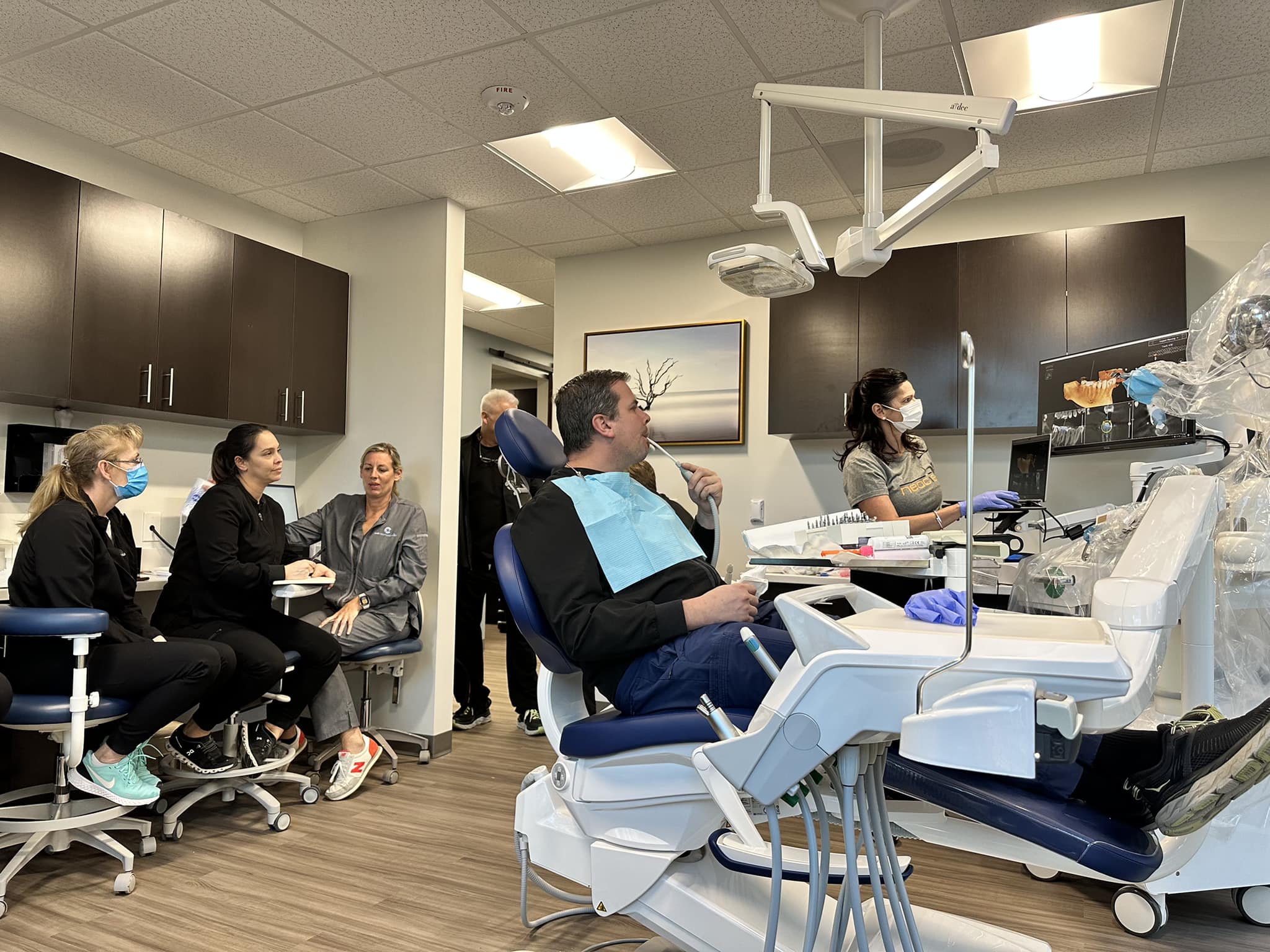 The Proof is in Our patients
Staff is professional but caring, more so than other medical offices I've been to. When you walk in they actually greet you by name. They remember details of your previous visits, which speaks to a great office staff. And Dr. Lim does his best to see that you have a good outcome. Thanks to all!
Was treated with so much respect from the Dr. and staff. I'm a very nervous person when it comes to having dental work done I can't help it, but they made feel so comfortable so easy to explain to let them know why I was there. I couldn't wait to tell my family and friends. Thanks
Yet again, an EXCELLENT visit with Dr Koffard. The staff are so thoughtful and welcoming, professional and knowledgeable and I really appreciate the lightness of the spirit in the entire office; not to mention Dr Koffards' effervescent nature. Thank you again for taking such good care of me. Oh! And congratulations on the new, roomy office space! It's beautiful!
My doctor and the nurse were absolutely amazing . i have bad anxiety when it comes to mouth operations and they walked me through every step, everything was super quick and easy. I wish there was another way to thank the ladies who worked on me bc i have never been so comfortable.
Tuesday
7:30 AM - 3:30 PM
Wednesday
7:30 AM - 3:30 PM
Thursday
7:30 AM - 3:30 PM