Non-Surgical TMJ Disorder Treatment
Temporomandibular joint (TMJ) disorder
 can cause a range of uncomfortable and distressing 
symptoms
, including facial pain and lockjaw. Fortunately, there are a variety of 
non-surgical TMJ treatments
 available which can reduce or eliminate these symptoms and improve the health of your jaw. In many cases, TMJ disorder, also known as TMD, responds well to home care techniques and other conservative, non-surgical treatments. A dentist who has experience treating TMD can evaluate your symptoms and recommend a treatment plan tailored to restoring the comfort and proper function of your smile.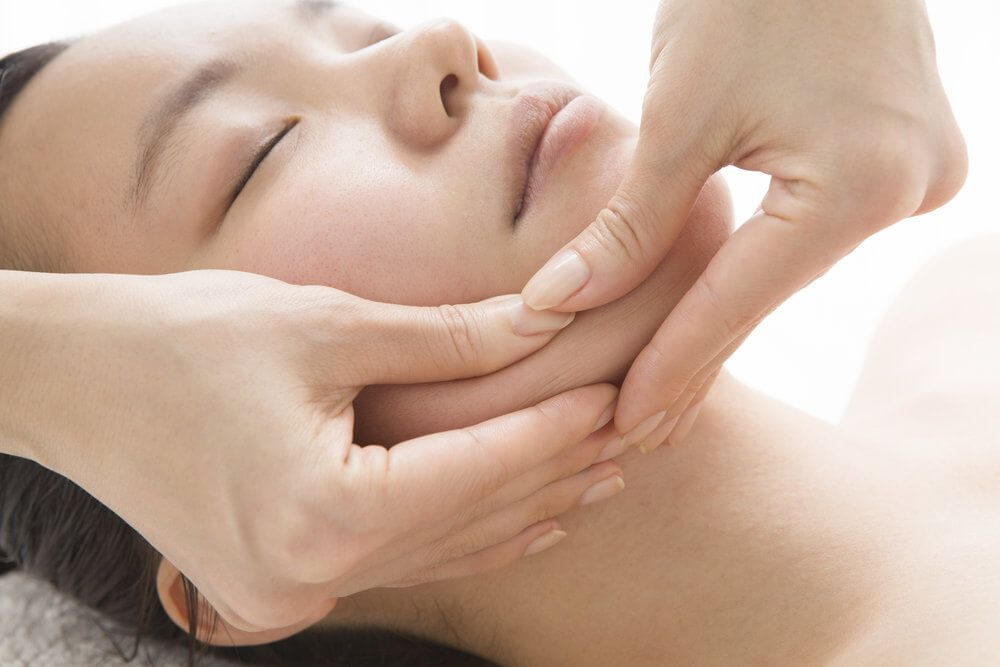 The Benefits of Non-Surgical Treatment
For patients with TMJ disorder, non-surgical treatments offer significant benefits. These treatment options are conservative, reversible, and do not involve the recovery time associated with surgery. Typically, non-surgical treatment options are 
more affordable
 than surgery as well.
Depending on the severity of your symptoms and your lifestyle, your dentist can recommend a non-surgical treatment to reduce your discomfort and improve your jaw health. Non-surgical treatments for TMD range from home care techniques to alternative methods, such as 
BOTOX®
.
Mild to moderate symptoms of TMD often respond to self-care techniques at home. Some common home care treatments include:
Taking over-the-counter medications, such as aspirin or Tylenol®
Avoiding jaw movements which stress the joints, such as wide yawning or excessive gum chewing
Improving the posture
Using ice packs or moist heat on the jaw joints
Practicing stress management and relaxation techniques
Changing your diet can also help minimize the amount of stress placed on your temporomandibular joints. Limiting your intake of hard foods which require a lot of chewing can take stress off of your TMJs and reduce your symptoms.
A custom mouthguard fits over teeth to prevent clenching and grinding. Depending on the type of symptoms you experience, your dentist may recommend a simple mouthguard to limit your ability to grind your teeth or a more complex guard specifically designed for TMD.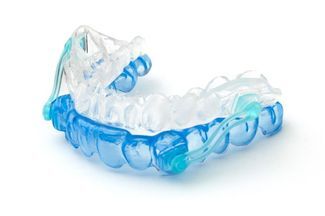 If your TMJ disorder is related to a misalignment, your dentist may suggest orthodontic treatment, such as a splint, braces, retainers, or Invisalign®. These treatments can realign your smile for a more comfortable bite which, in turn, can address your symptoms.
Based on an analysis of your jaw movements, your dentist can teach you certain exercises so you can learn to control your jaw muscles and eliminate clenching. These simple exercises are often performed in front of a mirror.
For persistent symptoms of TMD, your dentist or doctor may refer you to a physical therapist who can combine multiple treatments together to help improve your symptoms. Common treatment used in physical therapy include ultrasound, moist heat, and ice, along with stretches and exercises.
Certain prescription medications, such as muscle relaxers and higher doses of NSAID pain relievers, can provide relief for the symptoms of TMD. If your concerns are related to stress or other mood issues, your doctor may recommend anti-anxiety medication or antidepressants.
Restoring proper bite alignment can often eliminate the symptoms of temporomandibular joint disorder.
In some cases, placing crowns or reshaping certain teeth can adjust the position of the jaw and reduce stress on the TMJs. Restoring proper bite alignment can often eliminate the symptoms of temporomandibular joint disorder.
Neuromuscular TMJ Treatment
The goal of neuromuscular TMJ treatment is to realign the jaw and reduce inflammation in the surrounding muscles. This treatment method involves the use of computer imaging systems to provide personalized two-stage treatment plans involving multiple treatments.
For some symptoms, injecting pain medication or anesthesia directly into tender face muscles can provide relief from pain and discomfort.
Transcutaneous Electrical Nerve Stimulation (TENS)
This alternative treatment for TMJ disorder uses low-level electrical currents to relax the jaw joint and facial muscles for pain relief.
For some patients, stimulating the TMJs using radio waves can increase blood flow to the area and reduce pain.
Certain types of therapeutic lasers can lower pain and inflammation in the joints, restoring proper range of motion in the neck and jaw joints.
There is evidence which suggests that BOTOX can reduce hyperactivity in the jaw muscles and prevent clenching and grinding.
There is evidence which suggests that 
BOTOX
 can reduce hyperactivity in the jaw muscles and prevent 
clenching and grinding
. Limiting these destructive habits can reduce the level of stress on the temporomandibular joints, providing relief from pain and other symptoms.
Eliminate Your Symptoms without Surgery
By choosing a conservative, non-surgical 
treatment for TMJ disorder
, you can reduce your symptoms without costly and invasive surgical procedures. Learn more about your non-surgical treatment options for TMJ disorder by 
contacting a doctor
 today.
Cary Prosthodontics was founded in 1991 to provide the finest care to residents of Cary, Raleigh, Apex, Holly Springs, Fuquay-Varina, Morrisville, and surrounding areas. Our compassionate and caring prosthodontists are members of a number of professional associations, including:
American College of Prosthodontics (ACP)
Academy of Osseointegration (AO)
International Team for Implantology (ITI)
For more information about 
our services
, contact our practice 
online
 or 
call (919) 858-8193
 to speak to a member of our team today.
Visit Our Top-Rated Office
Are you looking for a dental practice you can trust to provide high-quality care? Our office is regularly rated five stars for the professional and friendly care we provide to our patients. To meet with one of our dentists and start your dental crown process, fill out our online form to request your consultation. You can also contact us by calling our office, serving Cary and Raleigh, NC, at: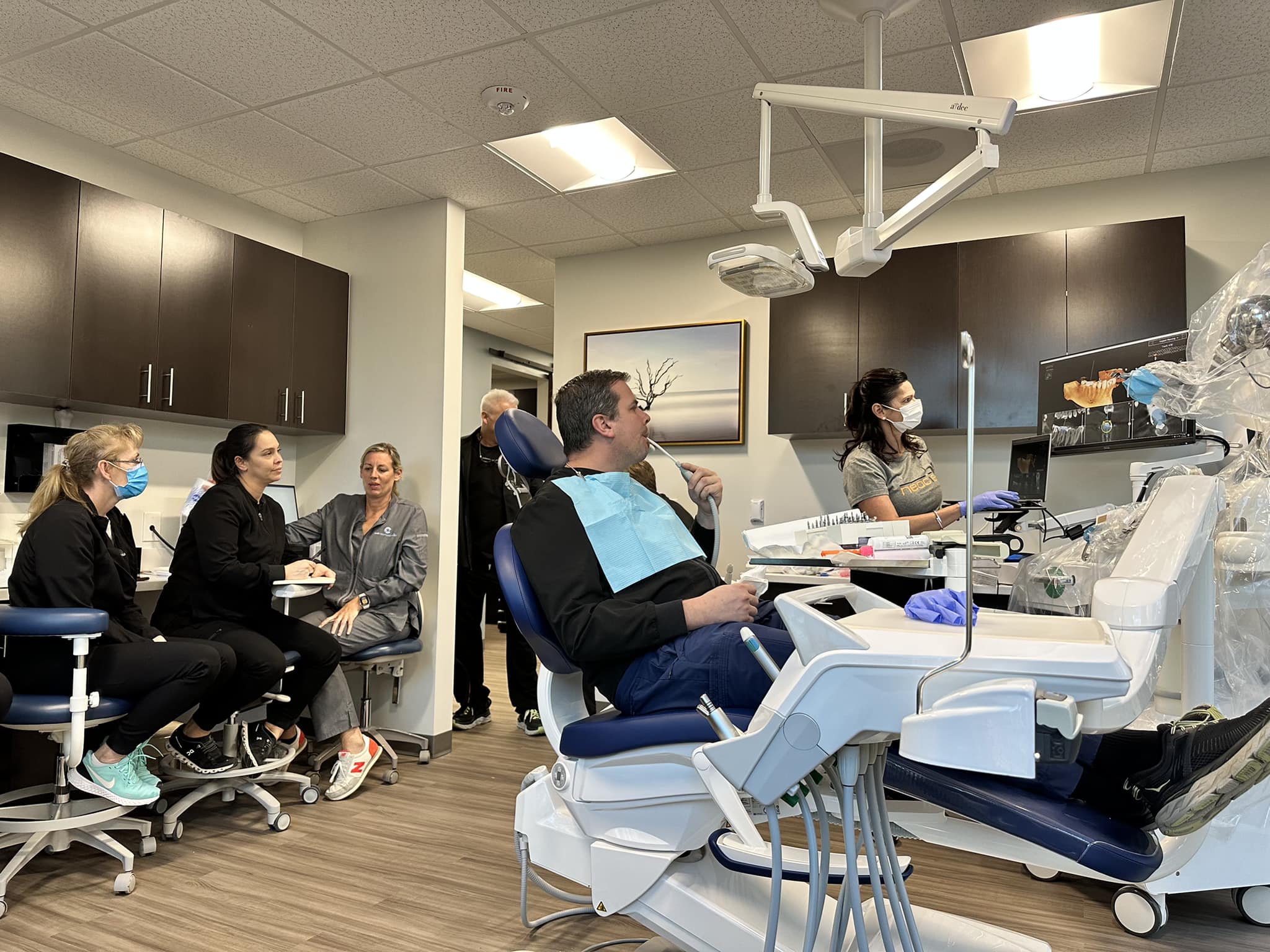 The Proof is in Our patients
Staff is professional but caring, more so than other medical offices I've been to. When you walk in they actually greet you by name. They remember details of your previous visits, which speaks to a great office staff. And Dr. Lim does his best to see that you have a good outcome. Thanks to all!
Was treated with so much respect from the Dr. and staff. I'm a very nervous person when it comes to having dental work done I can't help it, but they made feel so comfortable so easy to explain to let them know why I was there. I couldn't wait to tell my family and friends. Thanks
Yet again, an EXCELLENT visit with Dr Koffard. The staff are so thoughtful and welcoming, professional and knowledgeable and I really appreciate the lightness of the spirit in the entire office; not to mention Dr Koffards' effervescent nature. Thank you again for taking such good care of me. Oh! And congratulations on the new, roomy office space! It's beautiful!
My doctor and the nurse were absolutely amazing . i have bad anxiety when it comes to mouth operations and they walked me through every step, everything was super quick and easy. I wish there was another way to thank the ladies who worked on me bc i have never been so comfortable.
Tuesday
7:30 AM - 3:30 PM
Wednesday
7:30 AM - 3:30 PM
Thursday
7:30 AM - 3:30 PM