In-Office Teeth Whitening
In-office teeth whitening
 is the safest and most effective 
form of teeth whitening
 available. By undergoing your whitening procedure in the office, you can experience dramatic results in a single appointment. Your dentist can use highly concentrated bleaching agents to brighten your teeth quickly without damaging your enamel. There are a variety of whitening brands that offer in-office treatment options, including 
ZOOM!® Whitening
, BriteSmile®, and Rembrandt® as well as others.
Before beginning your in-office treatment, your dental hygienist will clean your teeth and gums. This process ensures food particles, bacteria, and tartar do not interfere with the power of the bleaching agent. Then, your dentist can place a protective barrier over your gums to prevent any transfer of whitening gel, as the bleaching solution can irritate soft tissue.
Applying the Whitening Gel​
Once your teeth are prepared, your dentist will used a specialized brush to evenly coat the whitening gel over the surface of your teeth. This step requires a great deal of precision. If the gel is applied improperly, it can damage your gums or create an uneven effect.
Activating the Whitening Agent
Your dentist has access to more concentrated bleaching agents, which can provide more dramatic results than store-bought.
In order to produce the best results, the gel will remain on your teeth for a set amount of time, typically 10 to 15 minutes. The length of time will depend on the brand of whitening gel and your desired shade. In some cases, your dentist will use a specialized ultraviolet (UV) light to to activate the whitening agent. When the predetermined time has passed, your dentist will remove the whitening gel and rinse your teeth.
Typically, 
whitening treatments
 are performed in intervals. Your dentist may apply and remove the gel three or four times, with five to ten minutes between each application. A full whitening treatment generally lasts about one hour.
Your dentist may recommend multiple treatments in order to help you achieve desirable cosmetic results. Some patients require at least two in-office whitening treatments to reach their goals. The number of additional whitening sessions you need will primarily depend on the initial color of your teeth. 
Over time, the whiteness of your smile may fade. You may want to undergo treatment every few months or years to maintain treatment results. Some dentists offer lifetime whitening bundles for in-office bleaching patients. With this special offer, you will receive take-home whitening trays and gel to perform routine touch-ups. At your initial consultation, you should consult with your dentist about any whitening promotions they offer. 
Why Choose In-Office Whitening
Your dentist has access to more concentrated bleaching agents, which can provide more dramatic results than store-bought products. Over-the-counter products with the same concentration often carry 
side effects
 that an in-office treatment does not. You can also achieve results more quickly than whitening your teeth at home.
Cary Prosthodontics was founded in 1991 to provide the finest care to residents of Cary, Raleigh, Apex, Holly Springs, Fuquay-Varina, Morrisville, and surrounding areas. Our compassionate and caring prosthodontists are members of a number of professional associations, including:
American College of Prosthodontics (ACP)
Academy of Osseointegration (AO)
International Team for Implantology (ITI)
For more information about 
our services
, contact our practice 
online
 or 
call (919) 858-8193
 to speak to a member of our team today.
Visit Our Top-Rated Office
Are you looking for a dental practice you can trust to provide high-quality care? Our office is regularly rated five stars for the professional and friendly care we provide to our patients. To meet with one of our dentists and start your dental crown process, fill out our online form to request your consultation. You can also contact us by calling our office, serving Cary and Raleigh, NC, at: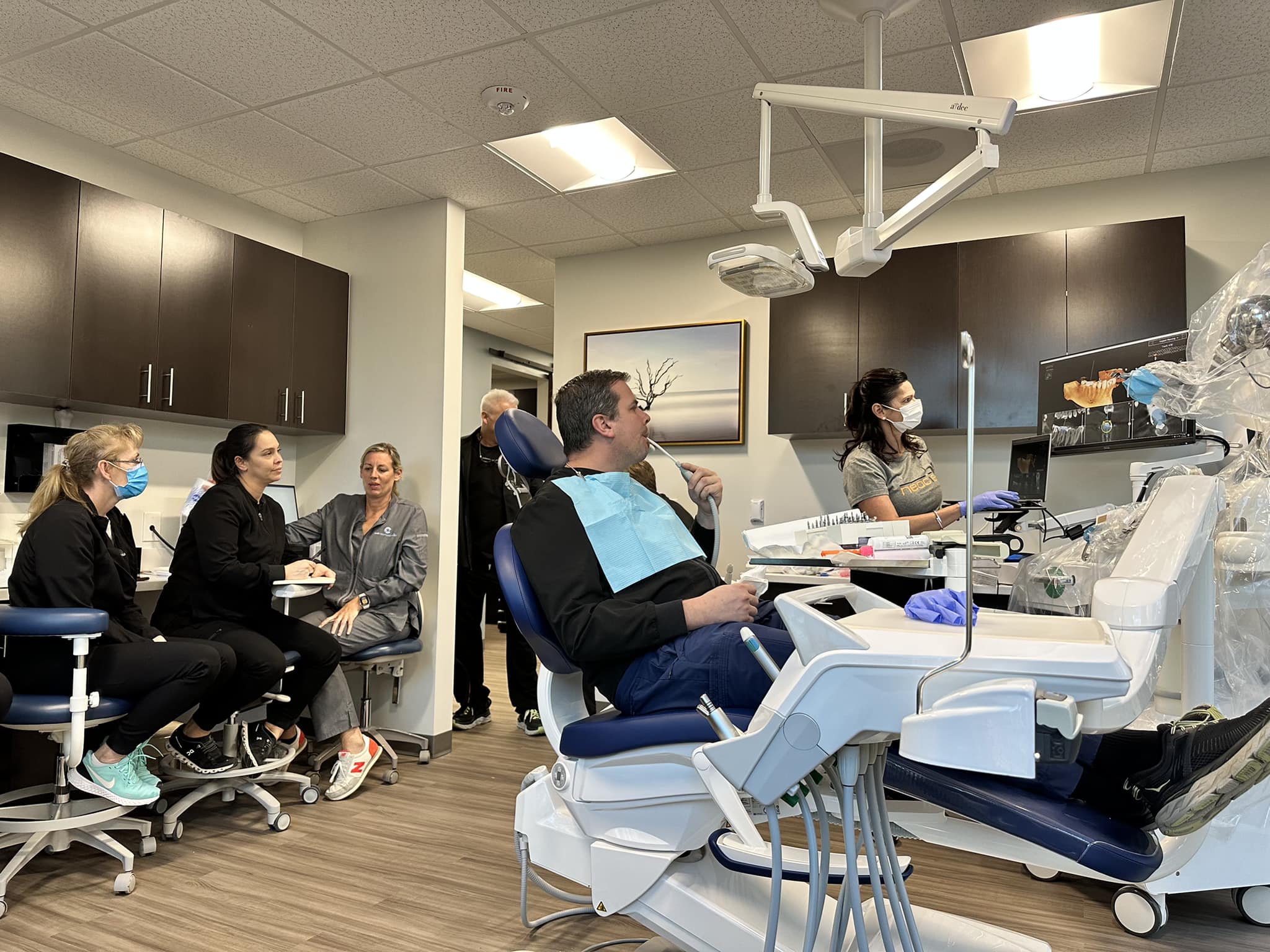 The Proof is in Our patients
Staff is professional but caring, more so than other medical offices I've been to. When you walk in they actually greet you by name. They remember details of your previous visits, which speaks to a great office staff. And Dr. Lim does his best to see that you have a good outcome. Thanks to all!
Was treated with so much respect from the Dr. and staff. I'm a very nervous person when it comes to having dental work done I can't help it, but they made feel so comfortable so easy to explain to let them know why I was there. I couldn't wait to tell my family and friends. Thanks
Yet again, an EXCELLENT visit with Dr Koffard. The staff are so thoughtful and welcoming, professional and knowledgeable and I really appreciate the lightness of the spirit in the entire office; not to mention Dr Koffards' effervescent nature. Thank you again for taking such good care of me. Oh! And congratulations on the new, roomy office space! It's beautiful!
My doctor and the nurse were absolutely amazing . i have bad anxiety when it comes to mouth operations and they walked me through every step, everything was super quick and easy. I wish there was another way to thank the ladies who worked on me bc i have never been so comfortable.
Tuesday
7:30 AM - 3:30 PM
Wednesday
7:30 AM - 3:30 PM
Thursday
7:30 AM - 3:30 PM