If you are interested in brightening your smile, 
teeth whitening
 products such as Britesmile® and the Zoom!® and Rembrandt® 
tooth whitening systems
 are high quality options that produce dramatic results. These treatments can be administered by your cosmetic dentist in-office in approximately one hour.
The Zoom!® teeth whitening system is known for its speed. Zoom!® is considered to be one of the fastest teeth whitening systems available and it was designed to fit into patients' busy schedules. Zoom!® is both an in-office and at-home teeth whitening option. If your cosmetic dentist administers Zoom!® tooth whitening in his or her office, your teeth can look eight shades brighter in one hour. If you select the at-home option, your teeth can look three shades brighter in only three days. During a Zoom!® teeth whitening session, the dentist applies a tooth whitening gel containing hydrogen peroxide to each tooth. Laser light is then shone on the teeth; this causes the hydrogen peroxide to break down, letting oxygen into the teeth and whitening them. The cost for Zoom!® teeth whitening depends upon the dentist and area of the country, but generally ranges from $500 to $1500 for an in-office teeth whitening treatment.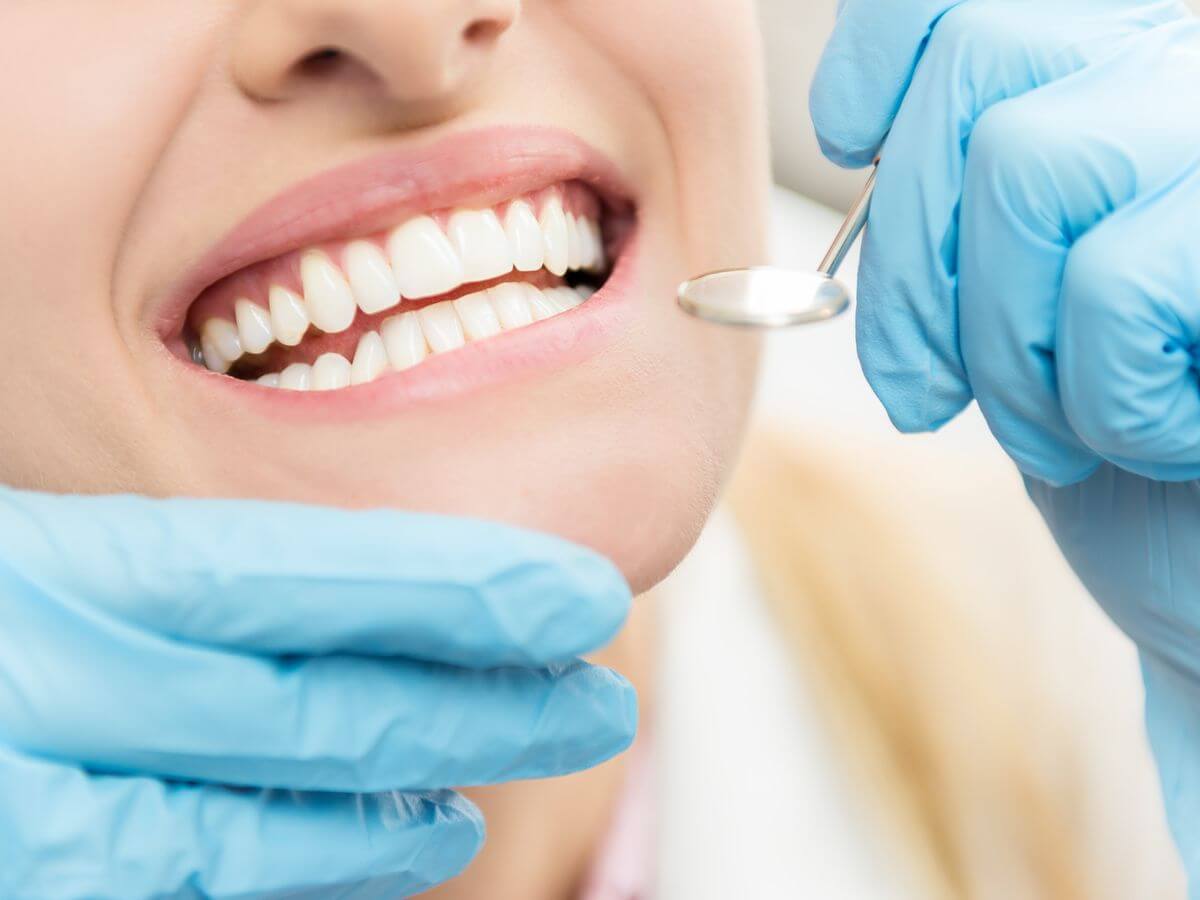 A dental professional explains the Zoom! process.
BriteSmile® Teeth Whitening
BriteSmile® is a teeth whitening system that uses whitening gel in conjunction with gas plasma light in order to whiten a patient's teeth. BriteSmile® produces dramatic results in very little time; it can brighten teeth up to nine shades in one in-office visit; or, if the at-home option is selected, BriteSmile® can be used with custom fitted trays for two hours of whitening per day or overnight. The trays will lighten teeth up to six shades over a time span of several weeks. Like the Zoom!® tooth whitening system, the BriteSmile® in-office process takes effect when laser light reacts with the whitening gel. This light operates in the low level, blue-green spectrum and is absolutely safe for patients.
Rembrandt® Teeth Whitening
The Rembrandt® teeth whitening system combines the power of a "Sapphire" Plasma Arc Light with patented teeth whitening gel in order to brighten teeth by 8 to 10 shades. As with the Zoom!® and BriteSmile® teeth whitening systems, Rembrandt® teeth whitening takes approximately one hour to complete in-office. Rembrandt® also has an at-home option with custom fitted trays. The trays will whiten teeth in as little as a few days to a couple months, depending on the amount of whitening necessary. Whether you choose the Rembrandt® teeth whitening system in-office or at-home, you can be assured of dramatic results.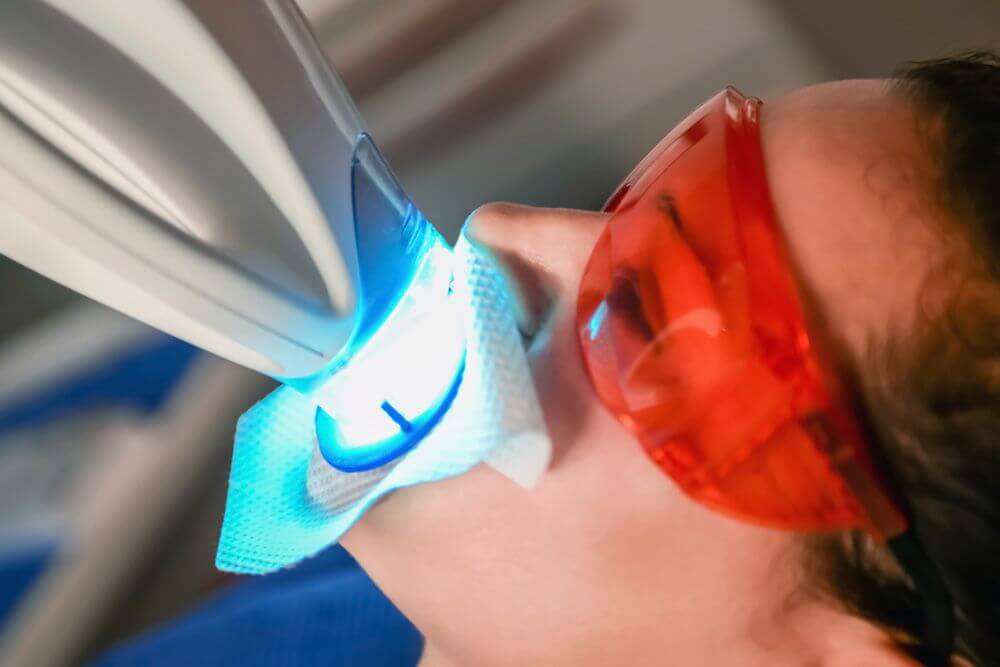 Many whitening treatments use special lights to intensify the effects of the bleaching formula.
Other Teeth Whitening Systems
Other over-the-counter teeth whitening products are available to the general public and include toothpastes, "paint-on" products, and strips. Some of these teeth whitening products work better than others. Teeth whitening kits (with paint-on applications and/or trays) tend to work best, followed by strips, and then toothpaste. Though some over-the-counter teeth whitening systems will produce good results, the outcome will generally not be comparable to professional teeth whitening supervised by a cosmetic dentist, whether the treatment is in office or at-home with custom fitted trays.
Find a Teeth Whitening Specialist
If you are interested in learning more about professional teeth whitening systems and products, including BriteSmile®, Zoom!®, or Rembrandt® teeth whitening, we can help you 
locate a cosmetic dentist
 in your area.
Cary Prosthodontics was founded in 1991 to provide the finest care to residents of Cary, Raleigh, Apex, Holly Springs, Fuquay-Varina, Morrisville, and surrounding areas. Our compassionate and caring prosthodontists are members of a number of professional associations, including:
American College of Prosthodontics (ACP)
Academy of Osseointegration (AO)
International Team for Implantology (ITI)
For more information about 
our services
, contact our practice 
online
 or 
call (919) 858-8193
 to speak to a member of our team today.
Visit Our Top-Rated Office
Are you looking for a dental practice you can trust to provide high-quality care? Our office is regularly rated five stars for the professional and friendly care we provide to our patients. To meet with one of our dentists and start your dental crown process, fill out our online form to request your consultation. You can also contact us by calling our office, serving Cary and Raleigh, NC, at: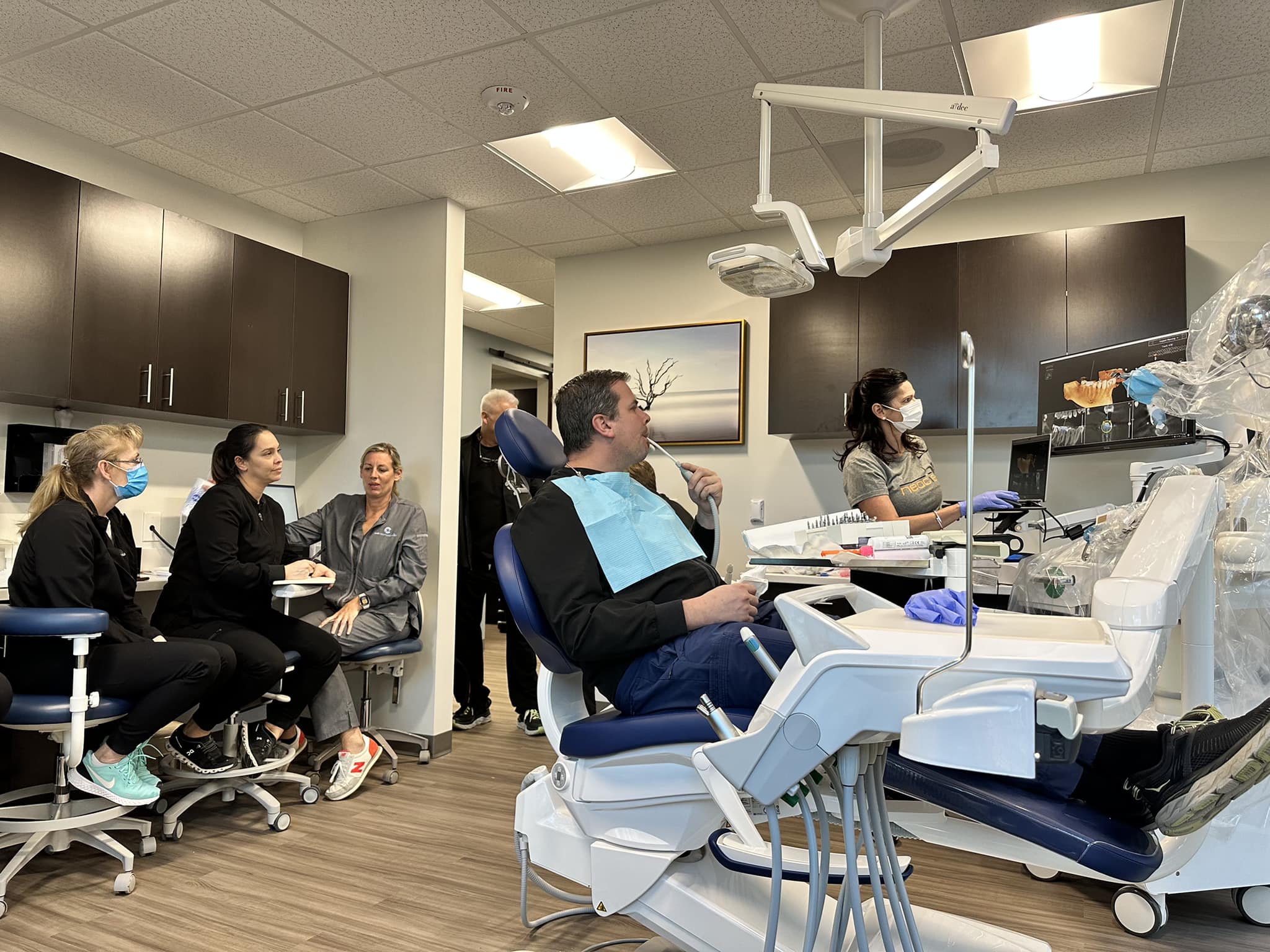 The Proof is in Our patients
Staff is professional but caring, more so than other medical offices I've been to. When you walk in they actually greet you by name. They remember details of your previous visits, which speaks to a great office staff. And Dr. Lim does his best to see that you have a good outcome. Thanks to all!
Was treated with so much respect from the Dr. and staff. I'm a very nervous person when it comes to having dental work done I can't help it, but they made feel so comfortable so easy to explain to let them know why I was there. I couldn't wait to tell my family and friends. Thanks
Yet again, an EXCELLENT visit with Dr Koffard. The staff are so thoughtful and welcoming, professional and knowledgeable and I really appreciate the lightness of the spirit in the entire office; not to mention Dr Koffards' effervescent nature. Thank you again for taking such good care of me. Oh! And congratulations on the new, roomy office space! It's beautiful!
My doctor and the nurse were absolutely amazing . i have bad anxiety when it comes to mouth operations and they walked me through every step, everything was super quick and easy. I wish there was another way to thank the ladies who worked on me bc i have never been so comfortable.
Tuesday
7:30 AM - 3:30 PM
Wednesday
7:30 AM - 3:30 PM
Thursday
7:30 AM - 3:30 PM