Your dentist has certain protocols in place to protect your health and the health of others in the office.
However, once you leave the office after a procedure, you still need to be careful about infection.
What is actually involved in preventing infection?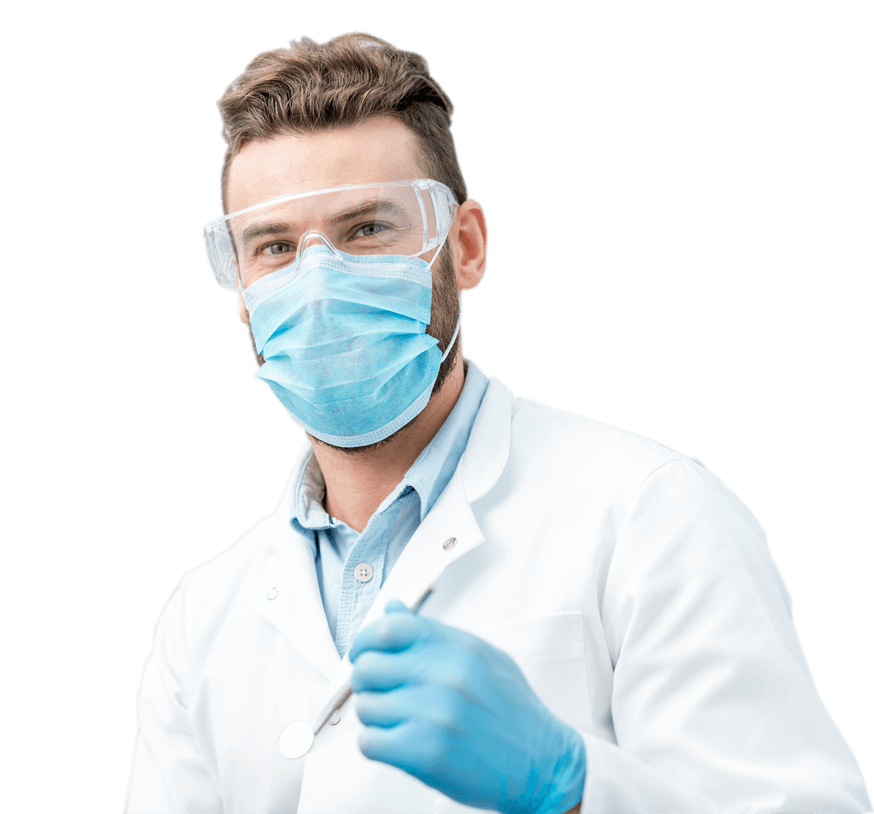 In-Office Standards and Your Actions
PLAY KEY ROLES IN PREVENTING INFECTION
Similar to any other medical setting, there are a variety of rules in place in your dental office for infection control. While your dentist can give you specific information about recovering from your treatment, there are some general guidelines you can follow to prevent infection from occurring. Keep in mind that once an infection begins, it can easily spread to other areas of your body. Infection control is crucial to both your oral and overall health after a dental procedure or oral surgery.
Standard Precautions for Infection Control
The Center for Disease Control (CDC) has certain 
guidelines
 in place that apply to all patient care in all settings where health care is provided. These infection prevention practices help 
keep everyone involved safe from health issues
. According to the CDC, standard precautions include:
Hand washing
Wearing protective equipment, such as gloves, masks, and eyewear
Good cough etiquette
Work practice controls for sharps safety
Safe injection techniques
Sterile instruments and devices
Clean and disinfected surfaces
The CDC also requires that dental unit waterlines use water that meets drinking water standards and are regularly cleaned to prevent buildup. These methods represent the baseline your dentist must meet to control infection within their practice.
Infection after a dental procedure is rare
, especially when you follow proper steps for preventing infection. After your procedure, your dentist will provide you with specific 
post-operative instructions
 based on the type of treatment you received. Your oral health is dependent on how well you follow these directions. Some general tips for avoiding infection include:
Some swelling and minor bleeding is normal after a dental procedure. However, if these conditions persist, you should 
contact your dentist
.
Keep an eye on your oral health in the days following your procedure. There are several symptoms you can look out for if you are concerned about an infection, such as:
Increased pain three to four days following surgery
A fever of over 101 degrees Fahrenheit
Pus developing in the surgical site
Increased swelling of the face, jaw, or gums three to four days after surgery
Issues opening or moving your jaw
Prolonged bleeding
Report Distressing Symptoms
Keep in mind that some degree of swelling, bleeding, and pain is normal. Your dentist can explain what to expect after your specific procedure. However, if symptoms seem excessive in any way, 
contact your dentist immediately
. They can assess your oral health and determine if an infection is present.
Cary Prosthodontics was founded in 1991 to provide the finest care to residents of Cary, Raleigh, Apex, Holly Springs, Fuquay-Varina, Morrisville, and surrounding areas. Our compassionate and caring prosthodontists are members of a number of professional associations, including:
American College of Prosthodontics (ACP)
Academy of Osseointegration (AO)
International Team for Implantology (ITI)
For more information about 
our services
, contact our practice 
online
 or 
call (919) 858-8193
 to speak to a member of our team today.
We Can Improve Your Quality of Life
Damaged or missing teeth undercut your health, comfort, and confidence. Thankfully, the advanced treatments available at Cary Prosthodontics, serving Cary and Raleigh, NC, can restore the appearance and function of your smile, radically improving your quality of life.
After receiving implants, advanced dentures, or other dental prosthetics, you can once again eat your favorite foods, brush and floss normally, and laugh and smile without embarrassment.
Take the first step towards a fully functioning mouth by scheduling an appointment with our prosthodontists. You can request a consultation by filling out our online form or calling our friendly team at: 
Tuesday
7:30 AM - 3:30 PM
Wednesday
7:30 AM - 3:30 PM
Thursday
7:30 AM - 3:30 PM