Alternatives to Teeth Whitening
Some patients, such as those with intrinsic staining or especially sensitive teeth, are not considered good candidates for teeth whitening. However, there are several alternatives to teeth whitening which can achieve similar results for a bright and dazzling smile. Your dentist will evaluate your dental health and discuss your treatment goals in order to recommend the right procedure for your needs.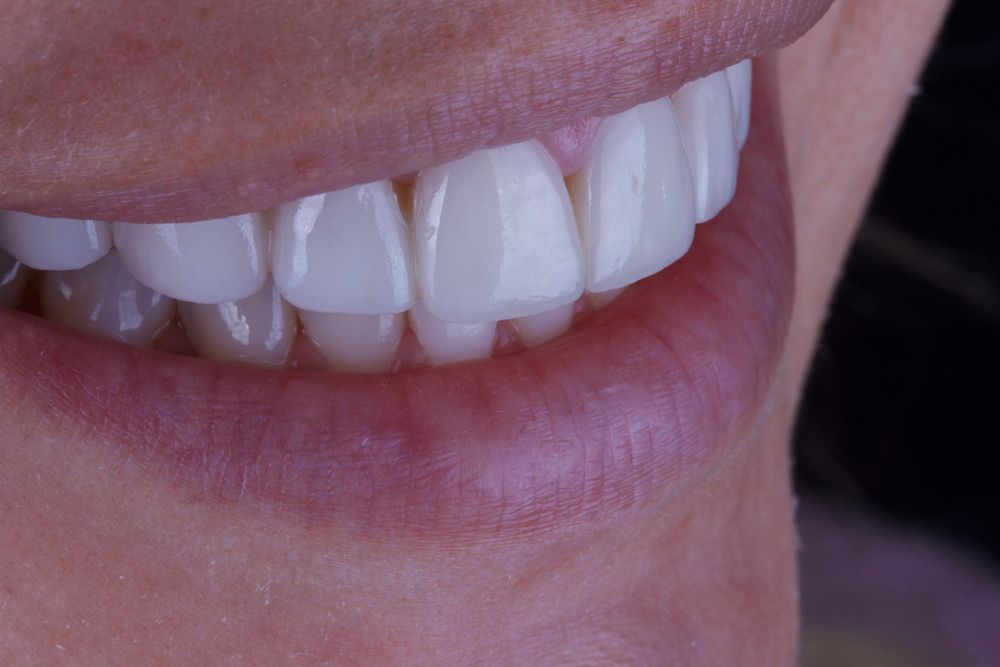 Whitening has limitations. Fortunately, other solutions are available to brighten virtually any smile.
Created from incredibly lifelike dental ceramic, porcelain veneers conceal stains rather than lighten them. These thin shells can be an especially effective option if your smile is affected by dark internal stains. At the same time, veneers can mask a number of additional imperfections, including chips, worn edges, cracks, gaps in your smile, and more. This treatment can provide a dramatic transformation and is typically recommended for patients who want to alter the size and shape of their teeth as well as the color.
If you are not a candidate for teeth whitening, alternative treatments, such as bonding and porcelain veneers, can achieve a brighter, more dazzling smile.  
There are two types of porcelain veneers: traditional and minimal prep. In order to place traditional veneers, your dentist will need to remove a thin layer of enamel from the front of the treated teeth. This alteration is permanent and may not be right for patients with thin enamel or dental sensitivity. In contrast, minimal-prep veneers can often be placed without altering the tooth's structure.
Like veneers, dental bonding can transform intrinsically stained teeth. During the dental bonding procedure, the doctor will apply composite resin over one or more teeth, concealing discoloration. Your dentist can precisely shade the resin to match your natural tooth color, allowing it to blend seamlessly into your smile. Then the material is sculpted and polished to give it a realistic shape and shine.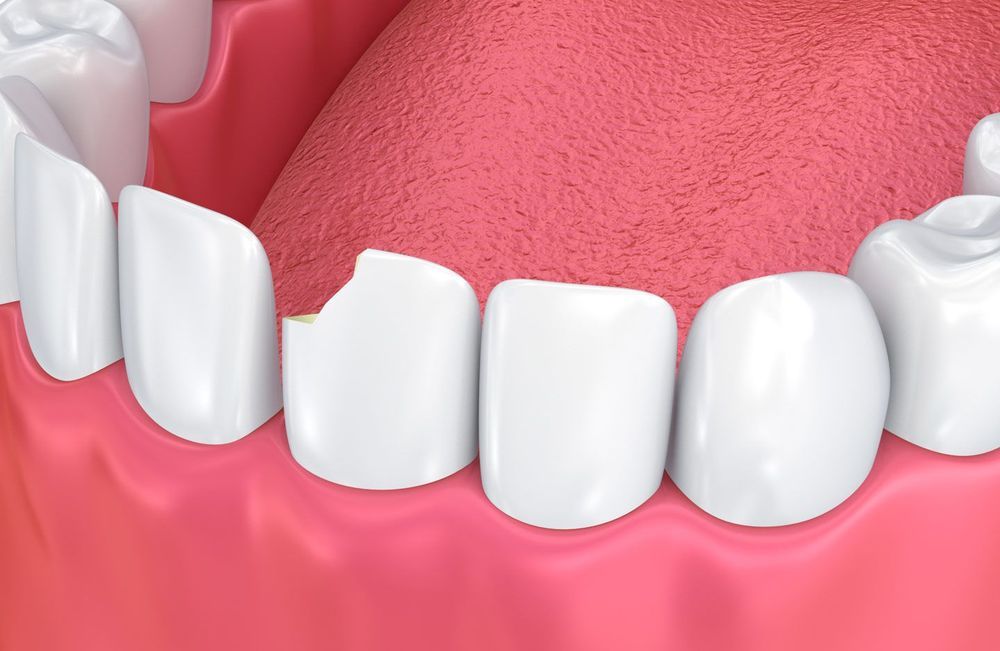 Dental bonding can conceal imperfections and enhance the color of a tooth.
Dental bonding is a quick, affordable, and conservative treatment that can improve cosmetic concerns in a single appointment. While composite resin is prone to staining and cannot achieve results that are as natural-looking as veneers, bonding preserves healthy enamel and can be reversed if you change your mind.
Dark intrinsic stains often develop due to certain medications or trauma. In some cases, however, this type of discoloration may result from amalgam dental fillings. Over the years, metal can start to show through your teeth, giving your smile a gray tint. Your dentist can often remove older traditional fillings and replace them with a composite resin restoration. Made from the same material used for dental bonding, the resin can be colored to match the natural shade of your teeth.
In addition to the cosmetic benefits, tooth-colored fillings are also better for your general health and your oral health. The material will form a stronger bond with your tooth than metal fillings, increasing its longevity. Additionally, unlike metal, it will not expand and contract with temperature variations, a process which can fracture the tooth over time.
Snap-On Smile is a removable, custom-crafted appliance that fits comfortably over your dental arch. It can completely transform your smile without the need for extensive treatment or alteration of your teeth. Many patients use the Snap-On Smile as a temporary measure or a trial before deciding to undergo certain dental procedures.
If you are dissatisfied with the color and appearance of your smile, there are a number of treatment options available to you. Learn which procedure is best for you by discussing your concerns and cosmetic goals with your dentist.
Cary Prosthodontics was founded in 1991 to provide the finest care to residents of Cary, Raleigh, Apex, Holly Springs, Fuquay-Varina, Morrisville, and surrounding areas. Our compassionate and caring prosthodontists are members of a number of professional associations, including:
American College of Prosthodontics (ACP)
Academy of Osseointegration (AO)
International Team for Implantology (ITI)
For more information about 
our services
, contact our practice 
online
 or 
call (919) 858-8193
 to speak to a member of our team today.
Visit Our Top-Rated Office
Are you looking for a dental practice you can trust to provide high-quality care? Our office is regularly rated five stars for the professional and friendly care we provide to our patients. To meet with one of our dentists and start your dental crown process, fill out our online form to request your consultation. You can also contact us by calling our office, serving Cary and Raleigh, NC, at: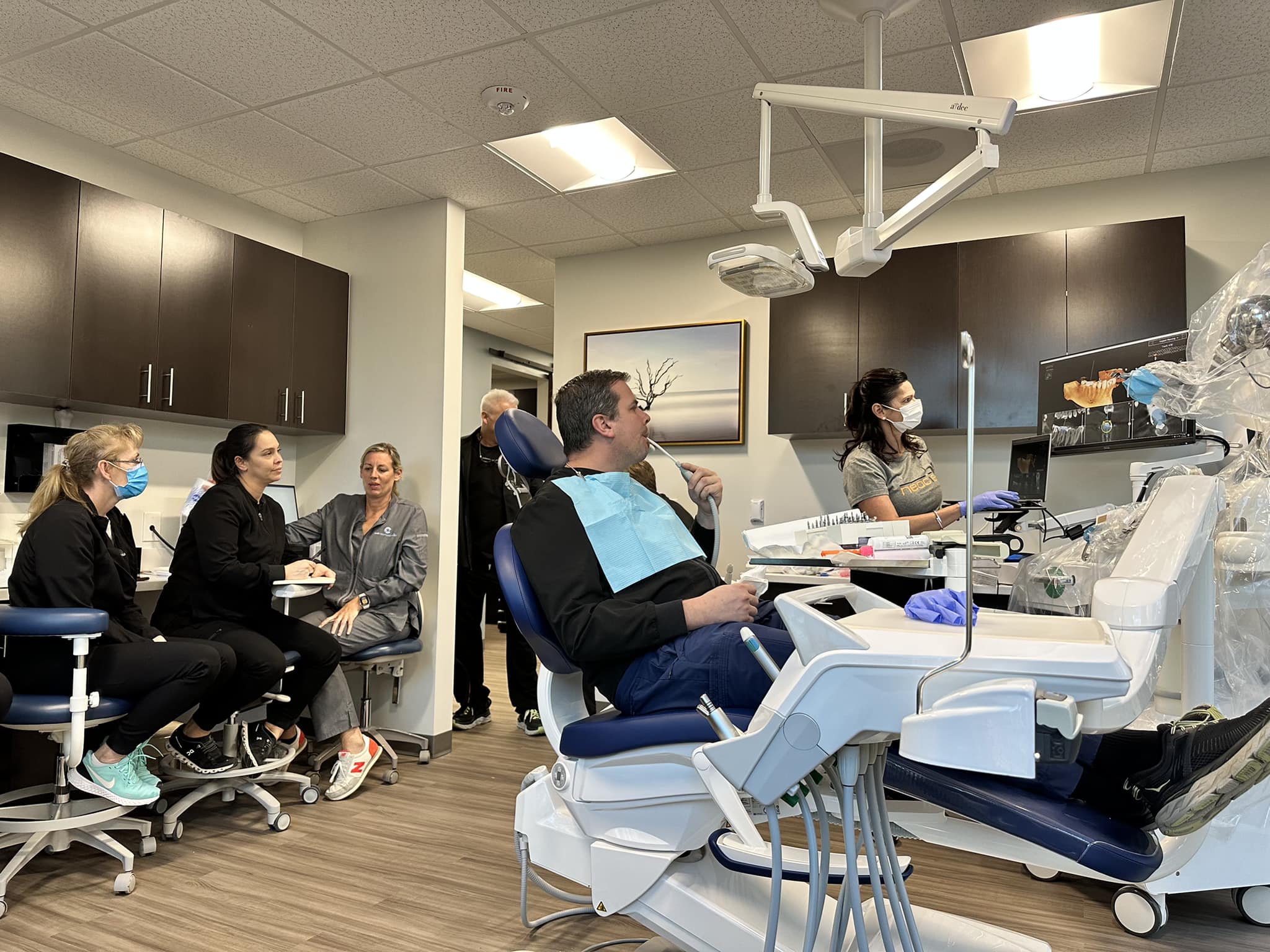 The Proof is in Our patients
Staff is professional but caring, more so than other medical offices I've been to. When you walk in they actually greet you by name. They remember details of your previous visits, which speaks to a great office staff. And Dr. Lim does his best to see that you have a good outcome. Thanks to all!
Was treated with so much respect from the Dr. and staff. I'm a very nervous person when it comes to having dental work done I can't help it, but they made feel so comfortable so easy to explain to let them know why I was there. I couldn't wait to tell my family and friends. Thanks
Yet again, an EXCELLENT visit with Dr Koffard. The staff are so thoughtful and welcoming, professional and knowledgeable and I really appreciate the lightness of the spirit in the entire office; not to mention Dr Koffards' effervescent nature. Thank you again for taking such good care of me. Oh! And congratulations on the new, roomy office space! It's beautiful!
My doctor and the nurse were absolutely amazing . i have bad anxiety when it comes to mouth operations and they walked me through every step, everything was super quick and easy. I wish there was another way to thank the ladies who worked on me bc i have never been so comfortable.
Tuesday
7:30 AM - 3:30 PM
Wednesday
7:30 AM - 3:30 PM
Thursday
7:30 AM - 3:30 PM