Sleep apnea and temporomandibular joint (TMJ) disorder are common conditions which have far-reaching implications for your health and comfort.
Customized oral appliance therapy can dramatically improve your symptoms without invasive treatment or awkward, cumbersome equipment.
Think I'm exaggerating?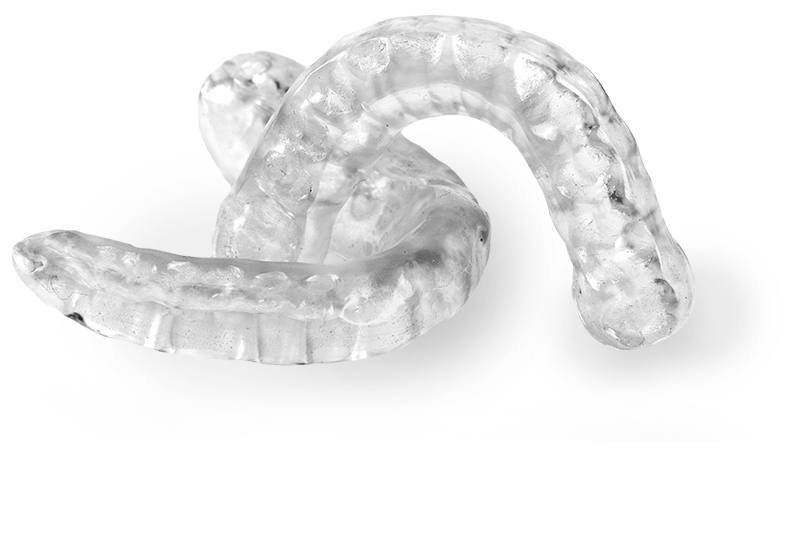 WHAT MAKES IT SO DIFFERENT?
How common is this treatment?
You're Not Alone in Your Suffering.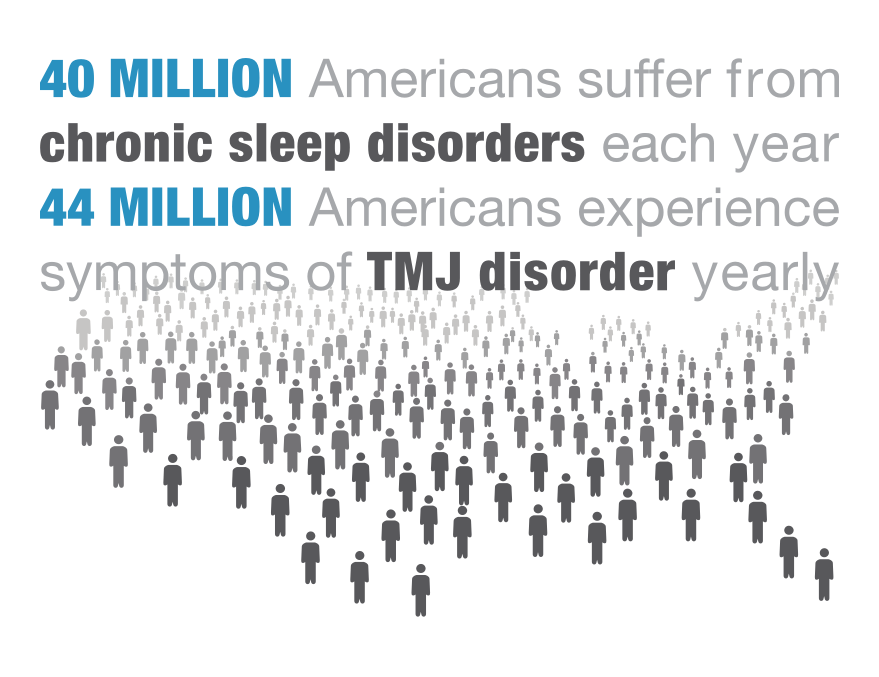 What has the treatment done for other people like me?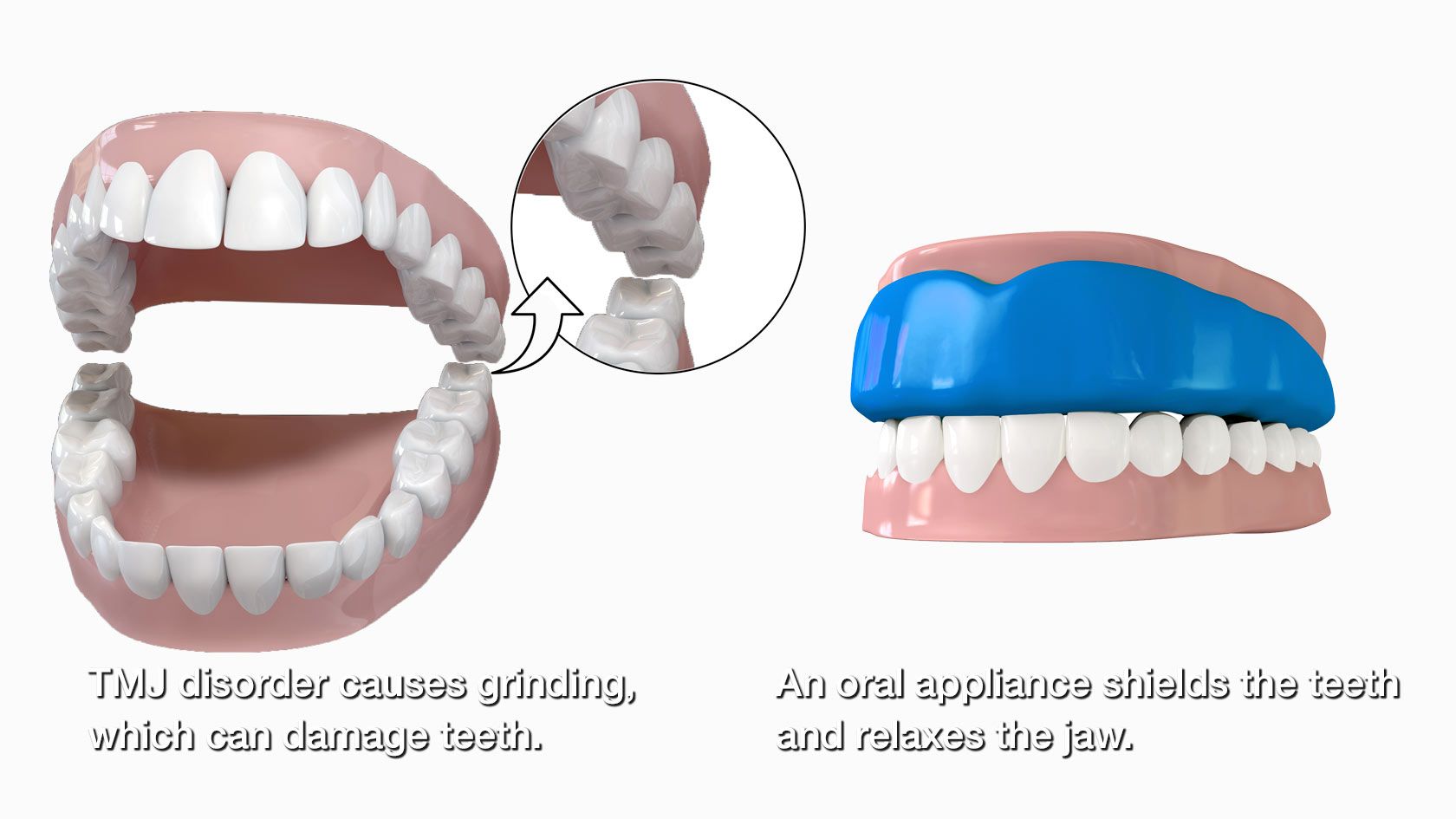 The effects of both TMJ disorder and sleep apnea are extremely serious and can even shorten your lifespan.
Realigning the jaw using an oral appliance can open a narrow airway for better sleep. In other cases, it can stop patients from clenching and grinding their teeth.
Why delay getting healthy?
FROM DIAGNOSIS TO MANAGEMENT
TOWARDS BETTER HEALTH TODAY.
Despite the rate of success, oral appliances are not right for everyone. Most importantly, patients must remember to wear the devices consistently in order to achieve any benefit. Mild cases of sleep apnea and teeth grinding can often be managed with lifestyle changes, such as weight loss, stress management, and massage. In severe cases, sufferers of both sleep apnea and TMJ disorder may require surgery. Others might find the best outcome by combining oral appliance therapy with CPAP.
If your health could be improved with a visit to your dentist, why wait? 
Join patients like you who are 
sleeping more soundly and finding relief from debilitating symptoms
. 
Schedule an appointment
 to learn more.
Cary Prosthodontics was founded in 1991 to provide the finest care to residents of Cary, Raleigh, Apex, Holly Springs, Fuquay-Varina, Morrisville, and surrounding areas. Our compassionate and caring prosthodontists are members of a number of professional associations, including:
American College of Prosthodontics (ACP)
Academy of Osseointegration (AO)
International Team for Implantology (ITI)
For more information about 
our services
, contact our practice 
online
 or 
call (919) 858-8193
 to speak to a member of our team today.
Visit Our Top-Rated Office
Are you looking for a dental practice you can trust to provide high-quality care? Our office is regularly rated five stars for the professional and friendly care we provide to our patients. To meet with one of our dentists and start your dental crown process, fill out our online form to request your consultation. You can also contact us by calling our office, serving Cary and Raleigh, NC, at: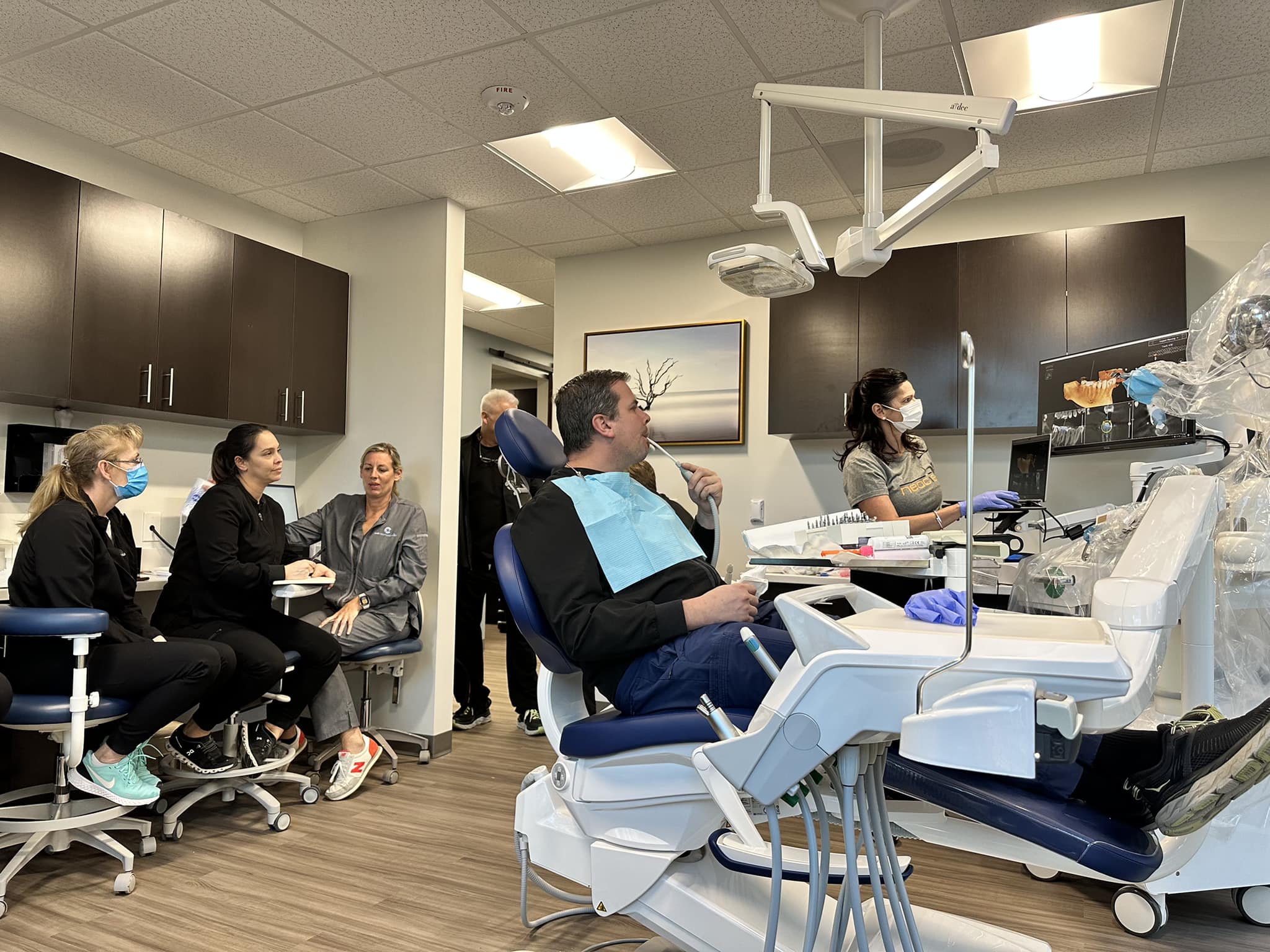 The Proof is in Our patients
Staff is professional but caring, more so than other medical offices I've been to. When you walk in they actually greet you by name. They remember details of your previous visits, which speaks to a great office staff. And Dr. Lim does his best to see that you have a good outcome. Thanks to all!
Was treated with so much respect from the Dr. and staff. I'm a very nervous person when it comes to having dental work done I can't help it, but they made feel so comfortable so easy to explain to let them know why I was there. I couldn't wait to tell my family and friends. Thanks
Yet again, an EXCELLENT visit with Dr Koffard. The staff are so thoughtful and welcoming, professional and knowledgeable and I really appreciate the lightness of the spirit in the entire office; not to mention Dr Koffards' effervescent nature. Thank you again for taking such good care of me. Oh! And congratulations on the new, roomy office space! It's beautiful!
My doctor and the nurse were absolutely amazing . i have bad anxiety when it comes to mouth operations and they walked me through every step, everything was super quick and easy. I wish there was another way to thank the ladies who worked on me bc i have never been so comfortable.
Tuesday
7:30 AM - 3:30 PM
Wednesday
7:30 AM - 3:30 PM
Thursday
7:30 AM - 3:30 PM