Losing a tooth can impact your confidence and your oral health. Left untreated, gaps in your smile can lead to other serious concerns.
At Cary Prosthodontics, our highly trained dentists can replace missing teeth with dental implants for unrivaled benefits.
Dr. Brandon Kofford and Dr. Kevin Lim often recommend this method of tooth replacement at our Cary, NC, dentistry practice...
Need More Reasons to Choose Us?
When you choose Cary Prosthodontics for dental implants, you can rest assured that our team of dental professionals strives to provide the highest quality service. We specialize in complex case management and have several other differentiators:
Great Value: Our in-house lab helps us offer the highest quality restorations at lower prices.
Financing Options: We offer flexible financing through GreenSky and Lending Club to help keep out-of-pocket expenses to a minimum.
Convenient Hours: We offer early office hours and Saturday appointments for your convenience.
Stress-Free Care: Our office features luxury amenities and sedation options to make your visit as relaxing and stress-free as possible.
Versatility: We work with all implant types including Nobel Biocare, Biohorizons, Straumann, and Dentsply, so you can choose the material that best suits your individual needs.
Take a look at how implants fit into your smile...
Schedule a Consultation Today
Learn More about Dental Implants
Whether you are replacing a single tooth with an implant supported-crown or an entire arch with an implant-supported denture, you can look forward to top-quality care at Cary Prosthodontics. Our board-certified dentists offer the community of Cary and the greater Raleigh, NC, area gentle care using the latest proven techniques and innovative technology.
To schedule an implant consultation at our Cary, NC, dentistry practice contact us online or call:
"Amazed at the Quality of Care"
Absolutely caring, professional and gave copious time and preparation for some major decisions I needed to make about my dental health and structure. My work is not complete. I was not pressured to complete what could have been. But I feel comfortable knowing what my condition is and whenever I need more work, my plan is in place . I recommend entering into this practice and you will be amazed at the quality of care.
View On Google
I had to have a difficult procedure to remove a partial abutment from a broken implant. Dr Kofford was extremely patient with the process as it took over 1 hour and a few of his special tricks to remove the broken abutment. His staff was very helpful and made me feel at ease while not knowing the outcome. If this process had been unsuccessful I would have had to have a new implant. Thank you Doc.
View On Google
Dental Implants
Address a Range of Oral Health Concerns
A Missing Tooth
If you are missing a single tooth, Dr. Kofford and Dr. Lim may recommend an implant-supported crown. For two or more missing teeth in a row, we can place an implant-supported dental bridge at our dentistry practice, serving the greater Raleigh area.
Widespread Tooth Loss
For patients who are missing most or all of their teeth, a denture supported by dental implants can rebuild the structure of your smile. Depending on your jawbone density, you may qualify for All-on-4® dental implants.
Severely Damaged Teeth
Our dentists always try to save decayed or damaged teeth. That said, there are some situations where removing a patient's natural teeth and replacing them with dental implants is the best option for restoring their oral health.
Loose or Shifting Teeth
Gum disease, physical trauma, and other oral health issues can lead to loose teeth. If other dental treatments cannot provide the results necessary to save your natural teeth, our dentists may recommend dental implants.
Periodontal Disease
According to the CDC, nearly half of adults 30 or older have some form of periodontal disease. In severe cases of gum disease, removing and replacing the affected teeth with the help of dental implants may restore your gum health.
How Do Dental Implants Protect Your Jawbone?
The roots of a tooth play a crucial role in the health of your jaw as well as the stability of your teeth. Dental roots stimulate nerves in the jaw which signal to the brain that resources are needed in a certain area. When a tooth is lost, the lack of stimulation causes the bone tissue in the jaw to begin to shrink. Left untreated, this condition can affect the stability of the remaining teeth and even change the dimensions of your face.
An implant-supported dental restoration replaces the entire tooth structure. The titanium base generates the same stimulation as natural tooth roots, stopping further jawbone atrophy while providing unmatched stability for a dental crown, bridge, or denture. This means you can restore your smile and protect your dental health with dental implants.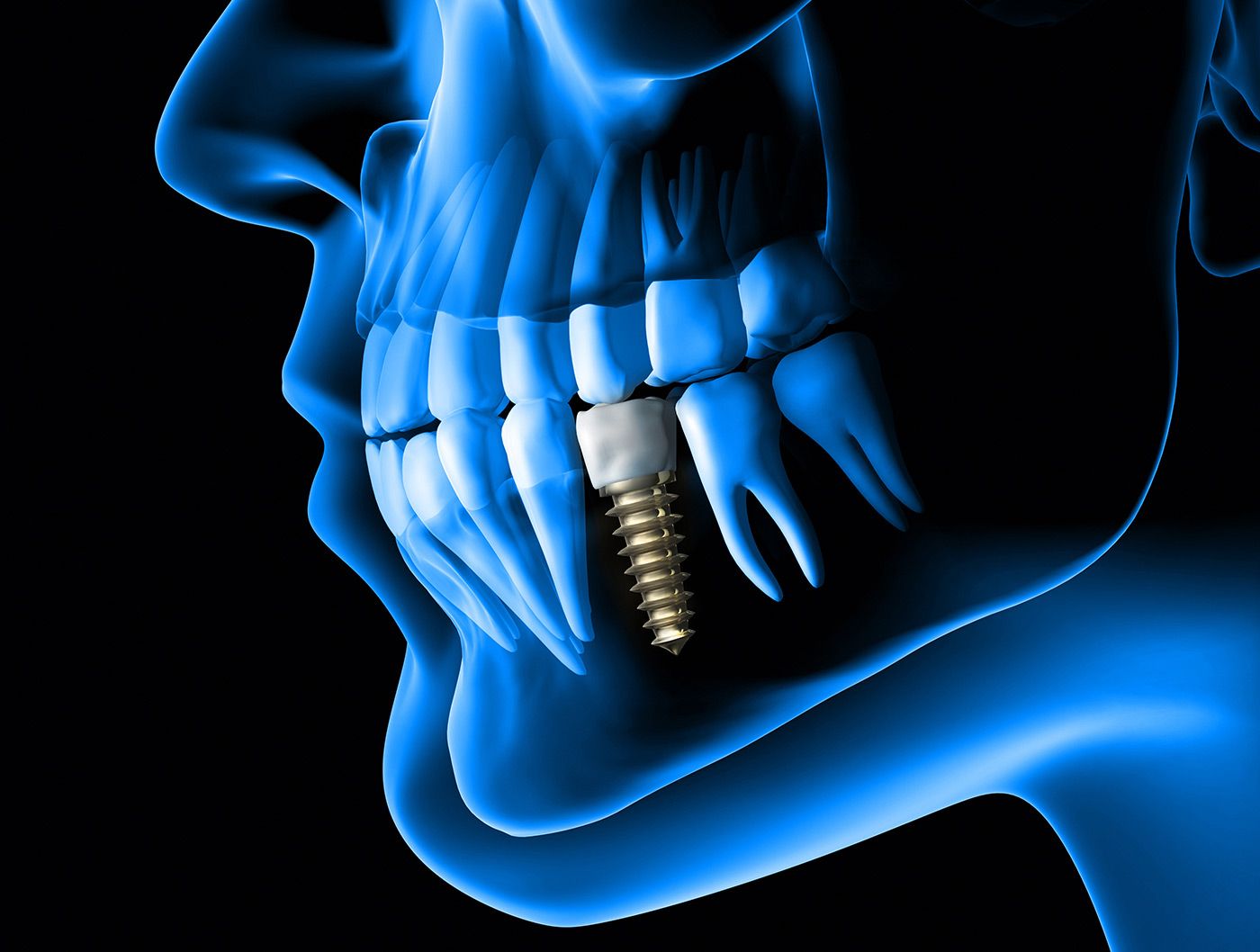 Am I a Good Candidate for Dental Implants?
Your Lifestyle and Health Can Impact Your Candidacy
Bone Density
For dental implant treatment to be successful, you must have enough bone tissue in your jaw to support the titanium posts. Our dentists can assess your bone density and determine whether you need a bone graft to restore your candidacy for implants.
Tobacco Use
Tobacco use negatively affects the outcome of nearly all therapeutic dental procedures. Smoking not only interferes with healing after oral surgery, but it also increases your risk for implant failure. We recommend quitting several months before surgery to prevent complications.
Gum Disease
Your gums are the foundation of your smile, and the health of your gums is a significant factor in the ultimate success of your dental implants. If you have periodontal issues, you may need to undergo a preliminary treatment for gum disease before moving forward with dental implants.
Health History
Health issues such as uncontrolled diabetes, lupus, and other autoimmune disorders can reduce your ability to heal after surgery. During your initial implant consultation at our office, our dentists will review your complete medical history to help ensure implant success.
Mini Implants Offer a Conservative Option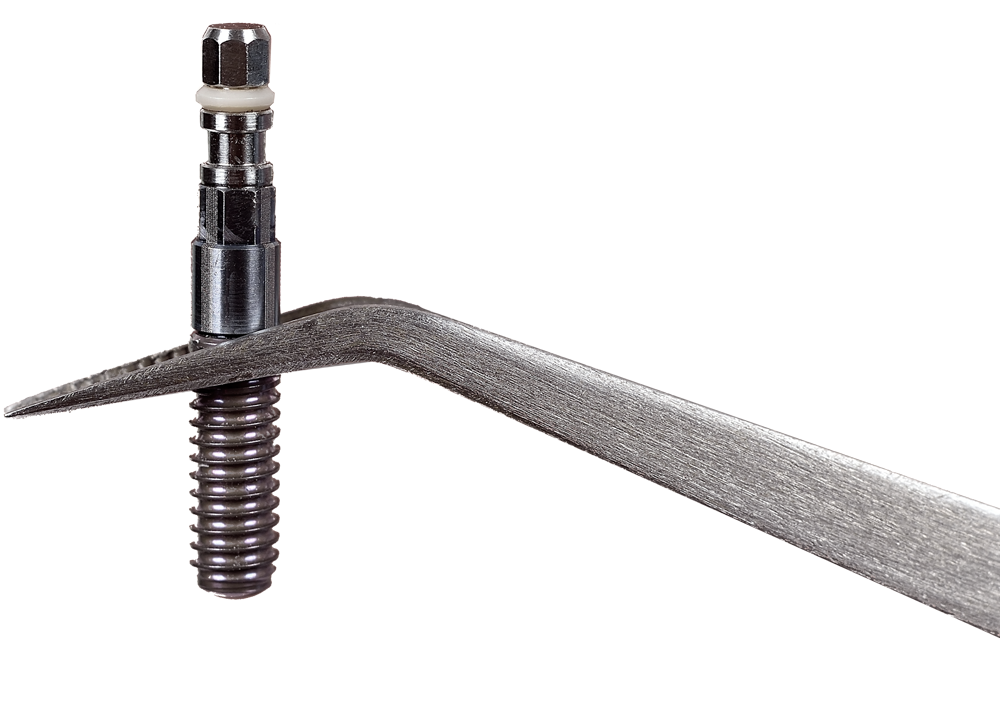 At Cary Prosthodontics, we believe all of our patients should be able to take advantage of the functional and aesthetic benefits of dental implants. In some cases, we may recommend mini implants for patients without enough bone density in their jawbone to support traditional implants. These posts can typically be placed without the need for a bone graft or sinus lift. Less invasive than regular implant surgery, mini implants offer a reduced treatment timeline and lower costs when compared to traditional implants. Learn more about if mini implants can help restore your smile during a consultation at our Cary, NC, dental office.
Experience the Finest Care Firsthand
Drs. Kofford and Lim use state-of-the-art technology at every step of dental implant treatment, from planning to final restoration. This allows our doctors to provide accurate implant placement for unmatched stability and aesthetics. We understand the way a complete smile can improve your quality of life and have all the tools to help you achieve that goal.
To schedule an appointment at our Cary dental practice serving the greater Raleigh, NC, area, contact us online or call:
"They Treated Me like Family"
There's just no words big enough to say about the entire staff at Cary Pros!!! From the moment I walked in the door, they treated me like family. Dr. Kofford & Dr. Lim have given me more than a smile....they have given me a better quality of life. (I remember when I met them-I was so embarrassed to speak without putting my hand over my mouth.) I could never thank them enough for all the time they took to make me feel comfortable through the entire process. Now I'm confident as I smile, laugh & eat without being self conscious. If you are looking for a Prosthodontic- look no further-don't waste another minute- call Dr.Kofford and you will not be disappointed. I waited tooooooo long so you don't have to!!!
View On Google
So far so good. I've been very pleased working with Dr Kofford's office. Dr Kofford is very skilled, the work he's done with me has been outstanding. His staff are friendly, competent and professional.
View On Google
Implant-supported restorations have three distinct pieces...
Initial Implant Surgery
4 Simple Steps
Every smile is different, and so is every dental implant procedure. The length of your surgery will depend on how many implants
our dentists
are placing. The more teeth you need to have replaced, the longer your surgery will take. However, here is what you can generally expect on the day of your dental implant placement at
our Cary, NC, office
:
Day of Surgery
It can take three to six months for the implants to fully integrate with the tissue in your jawbone. Once the site has fully healed, our dentists can place your final restoration.
"The Best!"
More 5-Star Reviews
Dr. Kofford and his team are the best! Caring, patient, understanding. I think the world of these folks and I'm so thankful for them!
View On Google
I had great experience with everyone. From the first contact with reception, through time spent with the doctor. They thoroughly discussed the pros and cons of my choices. They were very professional.
View On Google